PS5 and PS4, November 2020: the best games of the month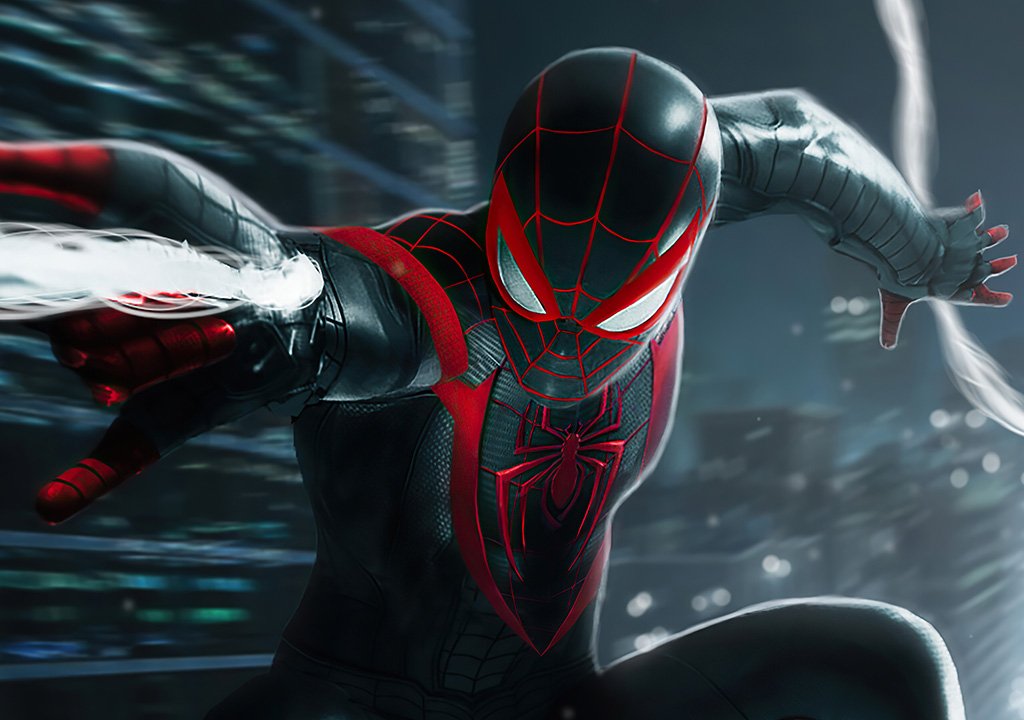 Here we are: PS5 will make its debut in November 2020 and we will therefore be able to get our hands on some of the most anticipated games of the year, often also available on PS4 thanks to the cross-platform approach that characterizes these first Sony first party releases. >
Exclusive productions such as Demon's Souls, Marvel's Spider-Man: Miles Morales and Godfall, but also promising cross-platform experiences such as Assassin's Creed Valhalla, Call of Duty:
Black Ops Cold War
and Watch Dogs: Legion are waiting for us to inaugurate the new generation.
Assassin's Creed Valhalla
Out November 10 on PS4, November 12 on PS5
The latest installment of the
Ubisoft
franchise takes us to the time of Vikings, putting us in charge of a brave leader, Eivor, who must lead his people out of the freezing cold of Norway, to the rich English coasts, in order to find a new land in which to live and thrive. Once in Wessex, however, the game's protagonist and his men will have to face the Saxon army.
Featuring an unprecedented setting, in the form of a huge open world but full of places, characters to interact with and missions to be completed, Assassin's Creed Valhalla aims to improve the gameplay of the latest trilogy by adding weight to the shots and new combat possibilities, against the backdrop of a scenario that has never been so impressive.
Yakuza: Like a Dragon
Out November 10 on PS4
The popular SEGA series changes its face with Yakuza: Like a Dragon, abandoning the widely proven action combat system in favor of RPG-style, full turn-based battles of special moves and strategy. However, it is not the only novelty of this chapter, which presents for the first time a protagonist different from the classic Kazuma Kiryu, namely Ichiban Kasuga.
Former member of the Arakawa family, under the orders of the Tojo Clan, Ichiban agrees to end up in prison for a crime he did not commit in order to save his patriarch's career, but discovers he has been betrayed. Against the backdrop of beautiful Yokohama, however, he will find new friends and together with them he will try to discover the truth about what happened.
Borderlands 3
Out November 12 on PS5
Gearbox Software's looter shooter makes its debut on next-gen platforms in November, with a technically improved and even more spectacular version. Borderlands 3 will once again put us in the shoes of a Vault Hunter, offering us a large number of missions to tackle solo or in co-op for four participants.
A new threat to the universe is represented by the determined Calypso twins to unite bandit clans to conquer the galaxy. Our action will not stop on Pandora: we will have to travel to new worlds and free them from the presence of the enemy and obtain rich rewards.
Demon's Souls
Out November 12 on PS5
Remake of From Software's soulslike classic, Demon's Souls brings to
PlayStation
5 the great challenge of a distinctly hardcore gameplay, but also the disturbing atmospheres and the artistic sector of a production that thanks to the work of Bluepoint Games is reborn from the point of visual view, giving us characters, enemies and extraordinary settings.
Without revolutionizing the original mechanics and their well-known woodiness, but trying to connect these elements to a more modern and dynamic vision, perhaps sinning a little courage, the development team aims to offer us the best of both worlds with a graphically splendid exclusive, which rests on very solid foundations and which will certainly delight the many fans of the genre.
Devil May Cry 5 Special Edition
Released November 12 on PS5
Several months after its release on PC, PS4 and
Xbox
One, Devil May Cry 5 Special Edition brings the frantic action of the Capcom action game also on PS5
and Xbox Series X
, with new content and graphic modes designed to make the best use of next-gen hardware. On the new consoles the game runs at 4K and 30 fps with active ray tracing or at
4K and 60 fps
without ray tracing, but not only.
Dante's adventure, again accompanied by his brother Nero and his new entry V, can count on the spectacularity of a combat system that aims for excellence, leaving no stone unturned. In fact, the three protagonists of the game offer different styles, capable of satisfying everyone, passing from a classic approach to completely crazy maneuvers, to finally conclude with the evocation techniques.
For Honor
Out November 12 on PS5
Ubisoft takes the debut of next-gen platforms in great consideration and demonstrates it by bringing For Honor to PS5 and Xbox Series X with an enhanced version, capable of still representing more detailed and impactful are the large-scale battles that characterize the game, medieval siege simulator with a strategy-rich combat system.
It's been a long time since the original launch of For Honor, which in the meantime has received a mountain of updates and new content: elements on which we can count to make the experience even richer and more fun, choosing the faction that we will lead to life from among Vikings, Knights and Samurai. story during an engaging campaign or multiplayer game.
Godfall
Out November 12 on PS5
Set in a mysterious and evocative realm but on the verge of destruction, Godfall places us in the heavy armor of the last Valorian knight: an order of warriors capable of using magical armor, which transform them into virtually invincible fighters. A skill we will desperately need as we try to stop the advance of the evil god Macros and his army.
Featuring a multifaceted combat system, with five different weapon categories to master and a progression solid and full-bodied, which will see us grow from duel to duel by improving the characteristics and equipment of our knight, Godfall promises to best translate the loot formula in the field of hack & slash.
Marvel's Spider-Man : Miles Morales
Out November 12 on PS4 and PS5
Marvel's Spider-Man: Miles Morales starts from the very solid foundations of the 2018 exclusive to tell us the story of a new hero, Miles precisely, who gets amazing powers and decides to put them at the service of the city inspired by his friend and mentor, Peter Parker. The result is an adventure set again in Manhattan but with many new elements, in which we will have to understand what it means to be a superhero.
Equipped on PS5 with 4K and 30 fps graphics enriched by spectacular ray tracing , the new title from Insomniac Games also includes a 60 fps mode so you can enjoy the fast-paced action of web swinging and free flow-style combat with the greatest possible fluidity.
Call of Duty: Black Ops Cold War
Out November 13 on PS4 and PS5
The latest installment of Activision's shooter series, Call of Duty: Black Ops Cold War takes us back to the Cold War period, in the early 1980s: a time when clashes took place undercover, trying to keep the world in balance between a peace built in blood and a war that could have destroyed everything.
As part of an engaging campaign , from the cinematic cut, we will therefore have to fight tere on the streets of East Berlin but also among the swamps of Vietnam, in Turkish cities or even in the headquarters of the KGB, carrying out particularly delicate tasks thanks to sophisticated and lethal equipment. To accompany the inevitable online multiplayer, even richer and more fun.
Watch Dogs: Legion
Released on PS5 November 24
Released on PS4 in October, Watch Dogs: Legion also makes its debut on PS5 at the end of the month, catapulting us into the streets of a post-Brexit London as vast and fascinating as it is dark, controlled with an iron fist by the Blume Corporation. Our task will be to build a resistance and free the city from tyrannical rulers who trample on people's rights and impose their will with violence.
The great peculiarity of this new episode of the Ubisoft series, in addition to the 'huge and detailed open world that reproduces the features of the English capital, lies in the fact of being able to recruit any NPC in our team, convincing him of the goodness of our reasons and using his skills to carry out different tasks.
More games out November 2020
DIRT 5, out November 6 on PS4, November 12 on PS5 Need for Speed: Hot Pursuit Remastered, out November 6 on PS4 Destiny 2: Beyond the Light, out November 10 on PS4 Fuser, out November 10 on PS4 XIII, out November 10 on PS4 Planet Coaster, out November 10 on PS4, November 12 on PS5 Astro's Playroom, out 12 Nov. embre on PS5 Bugsnax, out November 12 on PS5 Just Dance 2021, out November 12 on PS4, November 24 on PS5 Maneater, out November 12 on PS5 Marvel's Spider-Man Remastered, out November 12 on PS5 NBA 2K21, out November 12 on PS5 Observer System Redux, out November 12 on PS5 Sackboy: A Big Adventure, out November 12 on PS4 and PS5 The Pathless, out November 12 on PS4 and PS5 Kingdom Hearts: Melody of Memory, out November 13 on PS4 The Sims 4: Snowy Oasis, out November 13 on PS4 Mortal Kombat 11 Ultimate, out November 17 on PS4 and PS5 Poker Club, out November 19 on PS4 Katamari Damacy Reroll, out November 20 on PS4 Vigor, out November 24 on PS4 War Thunder, out in November on PS5