Accelerate with Amazon: the full potential of SMEs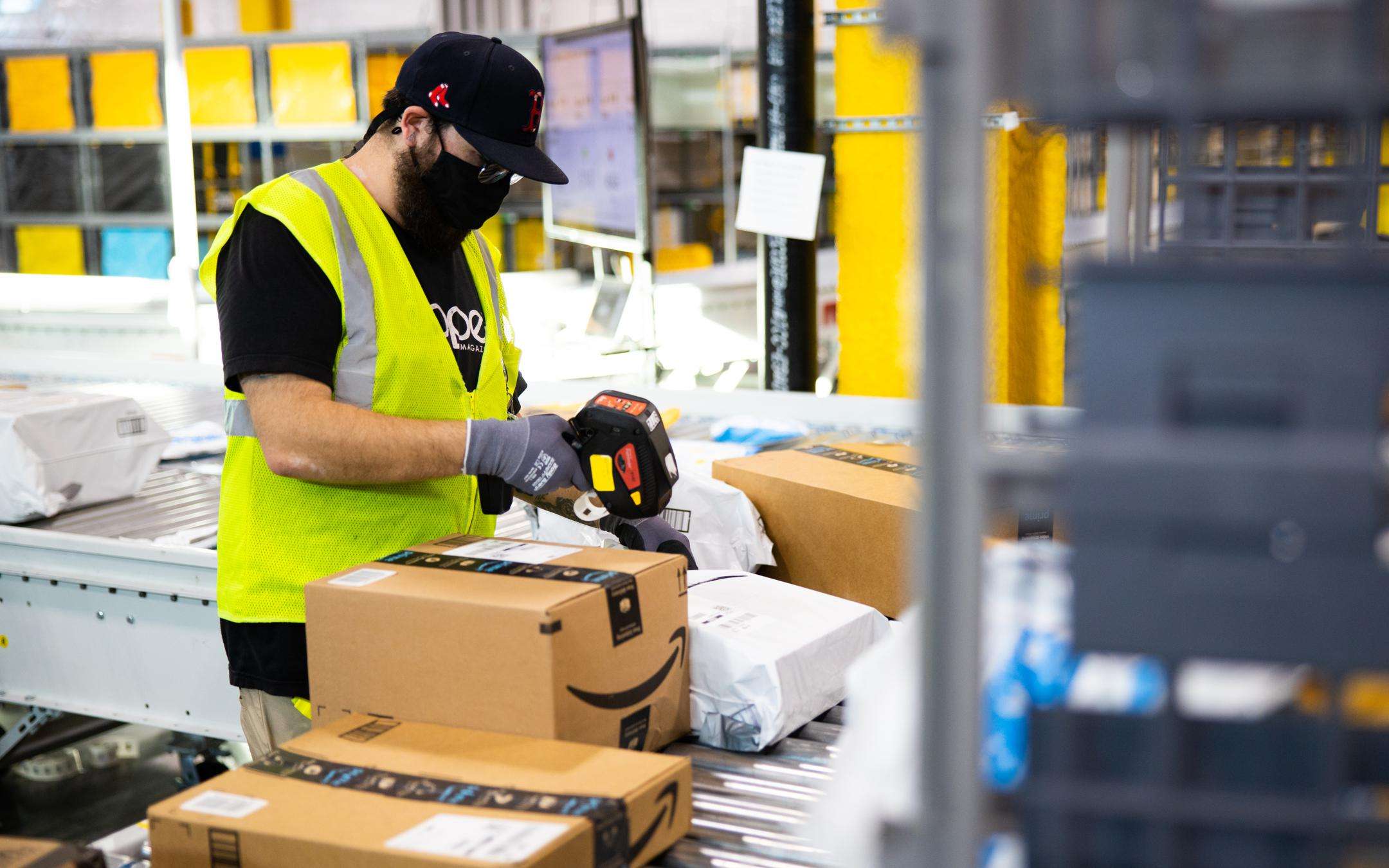 SMEs have a huge potential energy still to be expressed. The sensation is supported by the numbers, which describe an Italian market that has a lot to tell compared to what has been done to date to a limited extent. These sensations and these numbers became particularly concrete and tangible in the months of the pandemic, when the other market channels stopped while e-commerce continued to flow: our country has the world to tell on this front, also because bringing the world closer to Italy means making the creativity and quality of
Made in Italy
available. To unlock this energy and spread its benefits across the entire supply chain, the "Accelera con Amazon" project countersigned by the Politecnico di Milano, Confapi, ICE and Netcomm is born today.
Accelera con Amazon
"Accelera con Amazon" is a coaching project for startups and SMEs who intend to sell online and thus increase the perimeter of their market. This is an intensive online training course, completely free, to support thousands of companies, including startups and SMEs, in the digitalization and online sales process. The program is independent of the fact that the company intends to use Amazon to reach the customer: the aim is instead to make available skills and experience available, so that the small company can make important progress in terms of exports.
The goal, in particular, is to intercept many "Global Micro Brands" who want to present themselves in this conversational era with all the necessary tools to intercept new markets, new customers and new business opportunities. The program includes online in-depth resources, virtual in-depth courses and a real one-week intensive bootcamp that will host the participating SMEs in live sessions for 500 companies at the same time, complete with final certification of successful participation in the project.
The interventions to support the recovery, and to structurally reposition the new markets, require an accelerated transition to digital. This is a challenge of human capital, a challenge to its ability to be an actor in new proposals and to adapt to the new paradigms of world trade and technological innovation. In a word, it is a training challenge. In accordance with the Pact for Export we are very active on this front with a series of actions, including the training of 150 digital export managers, to accompany companies, particularly SMEs, in all phases of the digitalization process; with the aim of helping them to take that "digital elevator" to face, with renewed energy, the challenges imposed by the pandemic emergency and become a leader on international markets
Carlo Ferro, President of ICE Agenzia
The customer requires dialogue, assistance, product and service excellence from the online company. To be able to stay on this market it is therefore necessary to understand this frontier of "humanization of the digital", in which the relationship is deeply human but takes place through the digital channel. Taking a step forward on these issues means making SMEs make important progress on the market.
Italy opportunity
Italy suffers too many years of resistance to the digital world and too many small companies are born without the necessary propensity for the global market. Compared to the main European countries (Germany or France), Italy has an extremely lower online sales capacity and even just a simple alignment with foreign standards could be worth up to 1 percentage point of GDP increase. This gap therefore weighs heavily on our economy, but it is something
that can be
worked on more with a certain cultural dynamism than with specific investments. According to the Politecnico di Milano, in fact, what is lacking are not so much tools or infrastructures, but the necessary awareness of the opportunities available online.
Covid
, in this sense, was an "incredible opportunity to accelerate both the supply and demand sides" and this training course therefore comes at the right time to allow SMEs to seize the opportunities that have matured in this phase.
Maurizio Casasco, President of Confapi, blesses the initiative because "training and new technologies are pillars for new development models: taking advantage of high-level partners such as Amazon and Politecnico di Milano allows Italy to align with competition standards international ". There are numbers of great importance at stake: the Amazon dimension alone includes over 14,000 SMEs projected abroad, 25,000 jobs and 600 companies that today sell more than 1 million euros through this exclusive channel. At a time when Amazon has often been seen as a danger, especially in Italy, this initiative is instead an outstretched hand that proposes an all-round collaboration with important resources put in place: companies that want to take this outstretched hand will have a voice in chapter to judge how and if the market can develop in synergy between small brands and any Big Tech, since it is only in the search for opportunities that we can avoid sinking into the risks (more or less true, more or less insurmountable). br>
"Accelerate with Amazon" is therefore an opportunity for the company that intends to open its vision on the online world, thinking about what it is possible to do to sell better, sell more and earn in terms of that notorious resilience the importance of which was understood with too much delay. "We must not waste this 2020", says Mariangela Marseglia, country manager for Amazon Italy and Spain: "we must all work together to support the Italian productive fabric to allow it to continue to develop and produce to export".