Demon Slayer: Kaezuko witch Daki cosplay with her demonic charm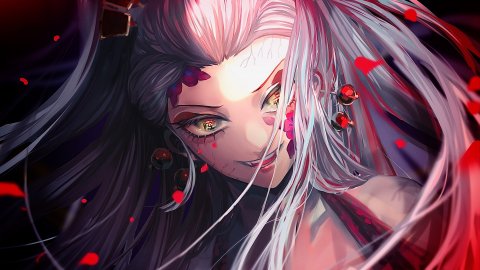 Demon Slayer
Who knows how long we will have to wait before we can see Season 3 of Demon Slayer, the anime based on the manga of the sensei Koyoharu Gotōge that has conquered millions of fans. To pass the wait we can admire the fascinating Daki cosplay made by Kaezuko.
Daki is the main antagonist of the Demon Slayer's narrative arc set in the entertainment districts. He is a ruthless and cunning demon who over the course of hundreds of years has killed countless numbers of people by disguising himself as a charming oiran, or a woman of "pleasure". In particular, its power consists in being able to control at will the obi, a part of the garment of the Japanese kimonos, by stretching them, making them become sharp as blades or to trap the victims inside, and then devour them calmly at a later time.
The cosplay made by Kaezuko shows the demonic form of Daki, that is when he takes full advantage of his powers, with the hair turning white with greenish ends. A
s you can
see for yourself in the shot below, it is a very faithful representation. There is everything: from the impeccably recreated costume to the accessories, wig and make-up.
Staying on the theme of cosplay inspired by anime and manga characters, we suggest that of Asuka from Evangelion signed by Win_Winry and that of Camie from
My Hero Academia
also made by Kaezuko. Instead, by completely changing the genre, you might be interested in the cosplay of Lisa Minci of Genshin Impact signed by Chocokasa and that of Caitlyn of
League of Legend
s made by Kalinka Fox.
What do you think of the Demon Slayer Daki cosplay made by Kaezuko? Please let us know in the comments below.
Have you noticed any errors?
---
Demon Slayer: Zenitsu Actor Reveals Their Thunder Breathing Secret
Demon Slayer: Kimetsu no Yaiba is currently working hard on the anime's third season, and the star behind Zenitsu Agatsuma has revealed their secret to getting Thunder Breathing just right! Zenitsu serves as one of the core trio of fighters in Koyoharu Gotouge's original franchise, and that is definitely something you might not have expected following his original introduction to Tanjiro Kamado. But as we see through the course of the fights so far, Zenitsu is also secretly much stronger than he himself realizes and that's likely a tough balancing act for those behind the character bringing him to life.
The team behind Demon Slayer's anime was one of the many teams in attendance holding a special panel during Anime Expo earlier this month (of which ComicBook.com was in attendance), and it was here that voice actor Hiro Shimono revealed that his secret to voicing Zenitsu while he fights in his sleep is to somehow speak as much under his breath as he can. It was hard for the actor to nail down voicing the character while he's asleep, so he had to do some extra work in order to make sure it came out well in the final project.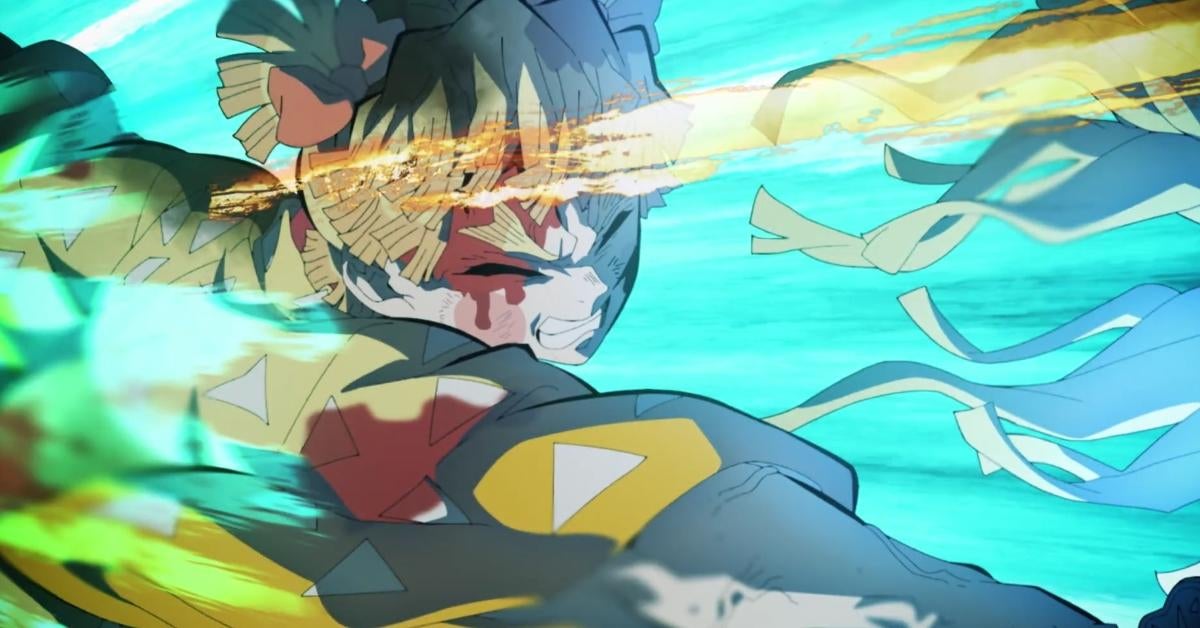 (Photo: ufotable)
As Shimono had explained, it was hard to act for Zenitsu during the fight scenes because the fighter is asleep the entire time. He had to work with ADR to find a way to properly monologue and make it under his breath in order to better sell the fact that the fighter was unconscious. When Zenitsu taps into stronger versions of his Thunder Breathing, Shimono explained that he loves to get louder with these bits in order to better sell the impact with fans. When Tanjiro star Natsuki Hanae spoke about working with Shimono, he noted how hilarious the actor is. 
Noting that Shimono would regularly do push ups in between breaks, Shimono is known for giving his all during every recording. Shimono also explained that he loved doing the proposal scene with Nezuko because of how important it was to each of the characters. But we'll soon see much more from Zenitsu when Demon Slayer returns with the third season (which currently has no release window or date) in the near future. 
What are you hoping to see from Zenitsu in the third season? How have you liked each of his Thunder Breathing scenes so far? Let us know all of your thoughts about it in the comments! You can even reach out to me directly about all things animated and other cool stuff @Valdezology on Twitter!