Assemble that Passes you # 299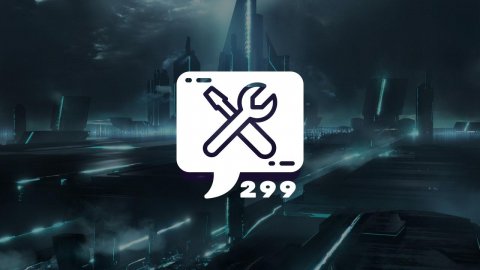 Assembla che ti Passa is a weekly column that collects the main news related to gaming PC hardware and offers three configurations, divided by price ranges, designed for those who want to assemble or update their machine. As usual, suggestions are welcome and corrections welcome, as long as the tones are adequate. A further tip is to read the paragraphs that present the configurations before giving battle in the comments.
All the rumors point to the arrival of the
GeForce RTX 3080 Ti
shortly, first expected for May 18th and now, it is assumed, for the beginning of June. But it will not, predictably, be the only enhanced version of the GeForce RTX 3000 to hit the market. Between clues and rumors we have in fact heard several times about the GeForce
RTX 3070 Ti and
now we have arrived at the definitive confirmation which also includes a mention of the GeForce RTX 3090 Ti.
To reveal it, also confirming definitively the existence of a lineup of three Ti cards, was the analysis of the Japanese PC Mania on the ZOTAC Firestorm software which in the resource directory includes files clearly linked to the RTX 3070 Ti, 3080 Ti and 3090 Ti. Presumably the powerful card, given its absence in the rumors that have sprung up to date, will arrive at a later time compared to the RTX 3070 Ti and RTX 3080 Ti, showing off features and price from the professional segment. On the other hand, we are talking about 48 GH of memory and the GA100 chip at full power, with an area of ​​826 square millimeters and 54.2 billion transistors. A monster probably made, like the professional counterpart, with TSMC's 7 nanometer transistors, but tweaked to enjoy DirectX library support.
Despite the collaboration with TSMC, it still seems that NVIDIA has no intention of abandoning Samsung. According to some insiders, the partnership between the two companies will continue to evolve with the arrival of 5-nanometer transistors, apparently much better than the current 8-nanometer transistors, initially designed for smartphone chips. We should therefore see a big leap in efficiency, regardless of the nature of the next architecture.
In fact, this could still be traditional, which is consistent with the rumors about the alleged Lovelace series, aiming at a further maturation of RTX technologies between a greater number of light rays manageable by a GPU and even better upscaling, as well as of other technologies related to artificial intelligence that has room for improvement tending to infinity. It is no coincidence that in the coming years they will be used to create bots, non-player characters and increasingly credible worlds, guaranteeing an all-round evolution that could reveal itself precisely with the Hopper series, and with the corresponding AMD architecture, which in 2024 it should turn towards the multi-chip module philosophy by reducing production costs and increasing profit margins in terms of power. Among other things, we have seen AMD do something similar with CPUs, and for this reason we expect it to anticipate this in the field of GPUs as well, and it has worked great.
But in the field of GPUs, AMD has found itself in pursuit anyway, despite having pulled out a series of cards equipped with considerable brute power. However, the entire Radeon RX 6000 series suffers from the lack of a similar technology to DLSS, as we have seen vital in the NVIDIA ecosystem to compensate for the weight of raytracing when it is used massively, even without full path tracing, as in Cyberpunk 2077. However, we know that the FidelityFX Super Resolution is getting closer and promises a quality upscaling for both the latest Radeons and the next generation consoles. The problem is understanding how it works, which may have been partially revealed by a patent referring to the Gaming Super Resolution.
Discovered by the prolific Ayxerious, the patent in question outlines, complete with images, a technology designed to "create high quality image approximations and achieve high framerates". In the following lines, then, we talk about the use of a linear network and a non-linear network to combine different "down-sampled" images in order to obtain a higher framerate and, at the end of the operation, still obtain an image high detail. Therefore, it does not operate a trivial upscaling operation, guaranteeing, according to AMD, an ability to preserve color and details superior to Deep Learning. But we are curious to verify the actual performance increase in the absence of dedicated hardware, even if this difference compared to DLSS has its undeniable advantages.
One of the most interesting elements of the Gaming Super Resolution, perhaps destined to be called FidelityFX Super Resolution in the version used for the Radeon RX cards, concerns the promise of working with handhelds, multimedia set-top boxes and smartphones as well as with PCs and consoles. It could therefore lead to a performance boost in many areas, including that of mobile games which is not limited to strategic social games or puzzle games but includes important titles, and which require a high framerate, such as Fortnite and PUGB. Among other things, the possibility of reducing the effort of the hardware promises a longer battery life, affecting the very use of smartphones.
To find out more, perhaps it will be enough to wait until June 1st, when Lisa Su will hold his speech for Computex 2021, all online, to speak also to gamers. As usual, we expect a concise but informative speech that we hope will also reveal details on the still absent mid-range Radeon RXs and include some reassurance on the promised increase in availability of the Radeon RX already on the market. We also expect to hear something about a new series of processors, but we still have no idea what that is. On the one hand, the leaker Patrick Schur talked about the Ryzen 5000 XT, with slight increases in the maximum frequencies, but on the other, Benchmark.pl spoke of B2 variants of the already existing processors, produced in parallel to increase the availability of chips. On the other hand, the biggest problem in the industry remains a discrepancy between supply and demand that has led the GeForce RTX 3080 to cost four times the recommended price.
Budget configuration
The configuration budget is the one geared to saving but it is not certain that
there is no
room for the upgrade where interesting prospects arise. The proposals in this range include solutions designed for games with a low technical profile and 1080p-oriented builds.
Przzi is also growing for low-end processors, even in
the case of
past generation models. But given the generalized upward trend, the Core i5-10100F remains among the most attractive in terms of price and performance, although it does not offer the advantages in terms of multitasking and brute power of the 6-core models.
Let's go back to a discrete GPU, albeit very limited, but which in combination with the 10100F still guarantees a pinch of savings compared to integrated solutions capable of guaranteeing similar performance. Among other things, today the ASUS Phoenix GeForce GT 1030 OC Edition model is in decline, guaranteeing something more than the models with stock frequencies.
BUDGET Component Price PROCESSOR Intel Core i5-10100F 3.6 -4.3GHz 115,00 € ASRock H410M-HDV MOTHERBOARD 85,00 € ASUS Phoenix GeForce GT 1030 OC Edition 2 GB VIDEO CARD 110,00 € RAM Crucial Ballistix 2x8GB 2666MHz CL16 80,00 € POWER SUPPLY EVGA 450 BR 80+ Bronze 45 , 00 € HARD DISK Kingston A400 480GB SATA III 50,00 € CASE Kolink Nimbus RGB Mid Tower 60,00 € TOTAL 545,00 €
Gaming configuration
In the gaming range usually yes they find those components that allow you to face the game on the PC without fear and to hold on for some time. The frame rate showdown is just around the corner but, with a good base, it's always possible to sell the old GPU before it devalues ​​too much so you can buy a new one just in time
to take on
the next hardware-smashing blockbuster.
While the prices of the low-end processors have risen, the mid-range ones have returned to fall, so much in the case of the Ryzen 5600X that we have to choose it and combine it with an X570 in order to have a complete package in terms of PCIe 4.0 lanes. All seasoned with overclocking and a cooler included certainly not luxurious but elegant and more than enough to keep it at bay.
Time passes but the price of mid and high-end video cards does not drop. Indeed, we have witnessed continuous price increases that have led us to the point where it is necessary to spend double to quadruple the recommended price to have a card without waiting, reservations, sensational luck and bots.
GAMING Component Price AMD Ryzen 5 Processor 5600X 3.7-4.6GHz € 310.00 MSI X570-A PRO MOTHERBOARD € 150.00 MSI GeForce RTX 3060 Ventus 2X OC 12 GB VIDEO CARD 705.00 € RAM Crucial Ballistix RGB 2x8GB 3600MHz CL16 135.00 € POWER SUPPLY Sharkoon WPM Gold Zero 650W 80+ Gold 70.00 € HARD DISK Crucial MX500 1TB SATA III 95.00 € CASE EMPIRE GAMING Diamond ARGB Mid Tower 75.00 € TOTAL 1540.00 €
Extra Configuration
The pushed configuration makes sense only for those aiming for high resolutions, aware that luxury often does not go hand in hand with rationality. On the other hand, let's face it, who doesn't like having a nice engine under the hood even
if you have
to respect the speed limit? | We therefore remain with the Ryzen 5800X, preferring it this time to the higher models, equipped with more cores, to limit the expense as much as possible. On the other hand, even video cards found at more reasonable prices, due to luck or perseverance, still suffer from significant increases.
As anticipated, the prices of high-end cards have increased further, leaving us once again as the only options for waiting lists, overseas shops, offers that disappear in a few milliseconds or a used card, perhaps from a friend given the monstrous prices even in these cases. Everything, however, is preferable in having to pay four times its price for a GPU.
EXTRA Component Price PROCESSOR Ryzen R9 5800X 3.8-4.7GHz 425,00 € DISSIPATORE ARCTIC Liquid Freezer II 240 80,00 € ASUS TUF X570-PLUS MOTHERBOARD 215,00 € ASUS GeForce RTX 3070 Dual 8 GB VIDEO CARD 1050,00 € RAM G.Skill Trident Z RGB 2x16GB DDR4 3600MHz CL16 180,00 € ANTEC POWER SUPPLY HCG-850 80+ Gold 130,00 € HARD DISK WD Black SN850 1TB M.2 PCIe 4.0 210,00 € CASE Fractal Design Meshify 2 Mid Tower 165,00 € TOTAL 2455.00 €
Have you noticed any errors?