Xbox Game Pass December 2020, mid-month update games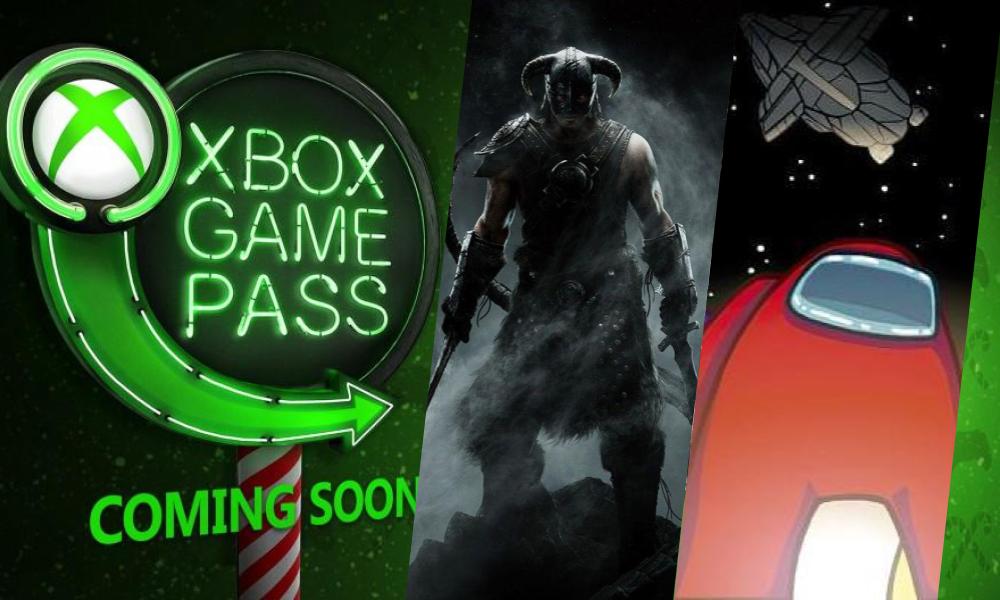 Xbox Game Pass
continues its run in December 2020 with a new batch of free games for subscribers arriving in the middle of the month, all concentrated in a few days. These are 11 other games to be added to the catalog, which must be combined with the 17 titles already included in the first two weeks as we saw in the last update, thus outlining a truly rich month for the
Microsoft
service. Considering that these new releases are all concentrated between now and December 17, this still leaves ample room for at least one more update to the catalog in the course of December 2020. On the other hand, Microsoft had said that the first delivery was just a warm-up for the 'approach to Christmas and at this point we take it at its word, waiting to see the grand finale of this 2020 on Game Pass.
Mørkredd - Console, PC and Android, 11 December
Puzzle games, especially those centered around cooperation between two players, can hardly be creepy games, or at least that's what one would normally think of before seeing Mørkredd. Developed by Hyper Games, the game was shown for the first time at
the Game Awards
and was released practically at the same time on Xbox Game Pass: it is a puzzle in which we must try to move a sphere of light in a world of darkness. The two characters must work together to protect the sphere and be protected from it, because it is the only possibility to survive in a world populated by dark presences, in a continuous contrast between light and shadow.
The Elder Scrolls V: Skyrim Special Edition - Console and Android, December 15th
Difficult to find something new to say about The Elder Scrolls V: Skyrim Special Edition, since it is a game that has remained popular for practically ten years, renewing itself with new editions like the one available these days on Game Pass and thus finding a way to continually regret to new slices of the public, but also to the same users who keep coming back to it. Such is the fascination of the Nordic world created by Bethesda for the fifth chapter of its famous RPG series, which still represents one of the best examples of an open world full of adventures, quests, collateral activities and freedom of action. Waiting to know more about the announced The Elder Scrolls VI, probably still far away, those who have not yet had the opportunity to experience the legend of dovahkiin can do it now in its best version.
Among Us - PC, December 17th
A real mass phenomenon, Among Us has now entered global popular culture, through a rather bizarre path. The game was in fact released in 2018 but only exploded this year, probably thanks to the pounding action of some streamers who made it spread like wildfire, as well as being a social game particularly exploitable in conditions of social distancing. . Basically it's an excellent party game, to which is added a really crazy but strongly charismatic characterization, which helped to launch Among Us in the inter-space with a stratospheric success. If you have not yet experienced the thrill of the game of nerves between crew and impostors, now is the time to take part.
Beholder: Complete Edition - Console and Android, December 17th
In a totalitarian and absolutist state, we find ourselves playing the uncomfortable and disturbing role of guardian and informer, apparently as the normal administrator of an apartment building. In reality, what we do in Beholder: Complete Edition is essentially the spy and the game challenges us to do so by completely putting aside any sense of ethics or morals and simply thinking about one's own advantage or the precarious balance to be maintained for our and our survival. entire condominium. A bit like in the movie "The Lives of Others", but without all the positive part about becoming aware of how wrong the system is. Although as a management software it has some shortcomings, Beholder manages to make us think deeply, putting us in an extremely difficult position and for this alone it is highly recommended.
Code Vein - Console and Android, December 17
Action RPG, anime-style characterization, apocalyptic future and vampires: Code Vein brings together a lot of features that can make it interesting to a good chunk of users, therefore its arrival on Xbox Game Pass will certainly delight many players, who may not have felt like investing the cost of the ticket immediately at launch. After the Great Ruin, the world is devastated and invaded by Horrors, while the surviving humans are forced to rely on a parasite that makes them become Revenants, or the fate of vampires. In this obscure vision of the future, a game is launched that combines somewhat challenging, almost souls-like, confrontations with a rather interesting narrative base.
After Until Dawn, Supermassive Games has put together a powerful horror game project on the same cinematic style, a real horror anthology called The Dark Pictures Anthology, of which Man of Medan is the first chapter. The developers have now reached a remarkable mastery in the management of this type of survival horror, essentially a sort of interactive film in which the player decides from time to time what to do, influencing the unfolding of the story and leading to different consequences. Atmospheres that refer to the horror of a marine and exotic setting are really very apt and the possibility of facing the story alone or in multiplayer is an extra stimulus, while the gameplay remains linked to quick time events and more or less binary choices .
Monster Train - Console, December 17th
Speaking of bizarre mergers, Monster Train presents itself as a strategic roguelike based on the construction of decks of combat cards. Basically it is a collectible card game, in which we have to carry out various battles between demonic and celestial beings, aboard a train that runs fast towards hell, it seems. It is therefore a matter of conquering and selecting the best champions to be included in your deck of cards and then fielding them in various parallel battles against other creatures, in an otherworldly clash between infernal demons and glacial beings, with opposite powers. There is a remarkable strategy behind the combat system, which strongly characterizes Monster Train even compared to similar titles like Slay the Spire.
MotoGP 20 - PC, Console and Android, December 17
Well, the title already says a little
everything you need to
know: MotoGP 20 is the official simulation of the world motorcycle championship for the 2020 season. Developed by Milestone, specialized for some time in this genre and in this series in particular, MotoGP 20 obviously offers the contents updated to the last season, with the various official licenses in the right place, but also several new features in terms of simulation and gameplay. These include a new artificial intelligence capable of managing various elements such as fuel use and tire wear in a deeper and more realistic way, as well as offering a more demanding challenge based on less mechanical choices. The particularly developed managerial component is also back in this new chapter.
My Friend Pedro - Android, December 17th
An epic ballad about friendship, imagination and madness, that's what My Friend Pedro is: an action game that stages the incredible deeds of a man engaged in the indiscriminate elimination of all those who stand in his way, faithfully following the commands given by a sentient banana. It may sound like a joke, but My Friend Pedro is pretty damn serious when it comes to level design and gameplay study for a sliding action game. The premise is clearly bizarre but also its development is no joke: My Friend Pedro pushes the limits of the classic stylish action game in a continuous crazy lethal dance that uses firearms, acrobatic skills, bounces and pots, transforming what looks like a parody of the genre in a perfect interpretation pushed to paroxysm.
Neoverse - Console and Android, December 17th
What's better than a strategic card game collectibles on Xbox Game Pass? Two strategy games with trading cards in the same batch! Together with Monster Train, therefore, also Neoverse arrives, which although it presents itself decidedly different in style and general setting, however, practically hides the same soul in terms of gameplay. Also in this case it is a matter of putting together decks of combat cards in the classic "deck building" and relying on them to carry on exciting clashes with various opponents, with the addition of some features such as armor and equipment that act as modifiers. Three fascinating protagonists, 300 strategy cards and a wide range of interchangeable levels and costumes complete the picture of Neoverse.
Wilmot's Warehouse - PC and Console, December 17th
Let's go back to talking about puzzles with a game with a very fascinating yet extremely simple style, at least at first glance: Wilmot's Warehouse is a puzzle game that sees us manage a warehouse "to perfection", but it is much more fun than you can imagine. Wilmot, a diligent warehouse worker, must move and deliver the goods in the best possible way and to do this he must also think ab
out how to
organize them, in order to make the search and movement of the material logical and quick. Although it may seem like a boring work simulation, in truth the question turns into a truly stimulating brain challenge, with the possibility of choosing the organization according to different criteria and therefore also trying different types of reasoning and memorization.