Xbox Game Pass: The growth potential is huge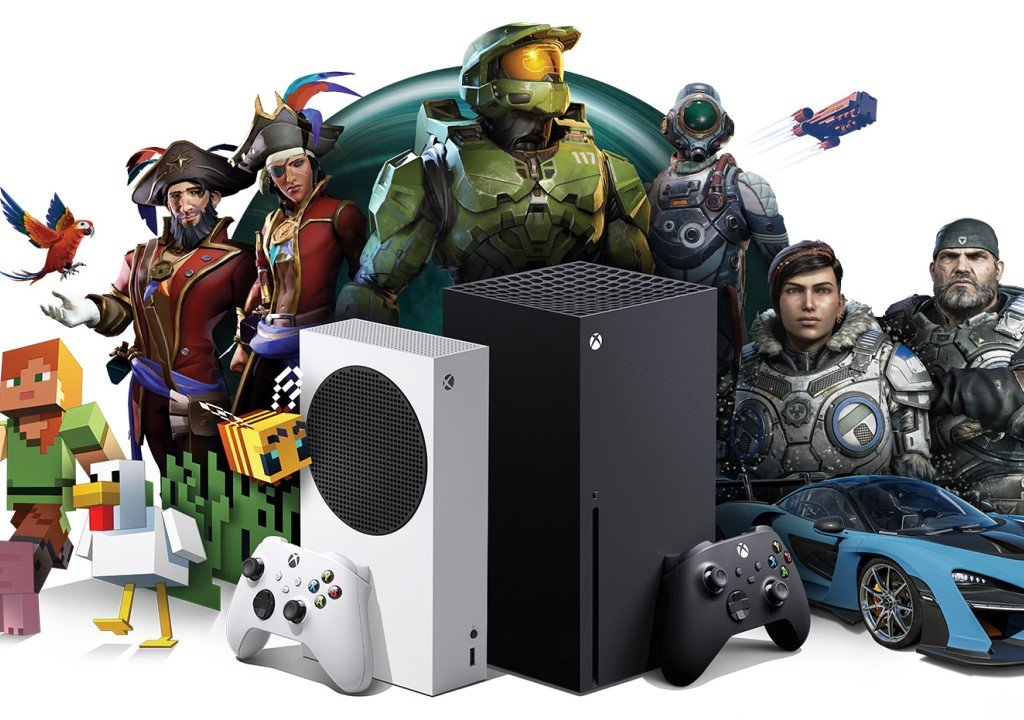 Microsoft wants to
break the entry barrier of the video game world. Through the
Xbox Game Pass
and Game Pass Ultimate services, it aims to reach a large number of subscribers, just as Netflix did in a similar sector. The simplicity with which it is possible to access these services is truly disarming and could become the real strength for their diffusion. Having so many new potential customers thanks to their accessibility puts Microsoft in a very favorable position for the popularization of its gaming ecosystem. In this special we want to analyze Microsoft's plan to achieve this ambitious goal. We will imagine a future in which every living room, even without a gaming machine, every smartphone and tablet could access the same video game library, just like today with the Netflix catalog. Video games could soon reach millions of new users, who have never had the interest or willingness to invest in a gaming console.
Microsoft's goal
We have often compared the Xbox Game Pass service with Netflix. Both offer a catalog of entertainment at a fixed price per month and can be enjoyed on a large number of different devices. Just like Netflix, Microsoft also aims to spread its service to as many people as possible, to reach it in terms of popularity or even surpass it. The main advantage of Xbox Game Pass is its accessibility. Typically in the past we were used to assembling a gaming PC or buying a console to access the fantastic world of video games. Now, thanks to services such as the Game Pass, you can simply download an application on your smartphone and play numerous respectable video games. The simplicity with which a user can become part of this world is truly disarming. In fact, thanks to xCloud, the service included in the Game Pass Ultimate, you do not even need a game console or a PC to start video games, but a simple smartphone or tablet is enough (soon it will also be integrated into numerous Smart TVs). The game is in fact played on the cloud and broadcast on our device just like a trivial video on YouTube.
A great advantage of Microsoft for the diffusion of the subscription and therefore of its gaming ecosystem, because in this way it could reach millions of people as easily as Netflix. At launch, the streaming service for TV series, films and documentaries wasn't all that affordable. The catalog was rather limited and did not offer a great variety. Despite this, many users subscribed to Netflix, because all in all with a few euros a month, they got a decent entertainment library. Many subsequently continued to renew it precisely for the low cost, even if they did not have time to exploit it or they no longer had interest in the contents present. It was still better to have an active subscription, so if one night you had nothing else to do, you already had an entire library to hang out with (reasoning made by many Netflix customers).
Microsoft's goal is precisely this: to gain the trust of users, who want to have access to a library of video games, even if only for a few hours of monthly play at a very low price and without the barrier. entry represented by the purchase of a gaming machine. This subscription would then be kept active for the simple reason that you do not want to deprive yourself of the opportunity to play, perhaps when some new interesting title is included in the library. But how could it convince users to subscribe? The solution may seem trivial, but it has often turned out to be the winning strategy.
Game Pass on everyone's lips
Imagine a future in which the Game Pass has reached the same diffusion as Netflix. A future in which every family, in addition to owning a subscription to Netflix, also has that of the Game Pass for video games. Not having such a subscription would make us feel "excluded" in a certain sense, just as it could happen nowadays with Netflix. How many times have you heard phrases like: "Have you seen the last season of that TV series on Netflix?". In a world connected through social networks, forums, Reddit and other platforms on the internet, we are able to observe what happens in the lives of our friends, acquaintances or even other complete strangers. We often discover the existence of a new TV show simply because many of our friends are talking about it on Facebook or sharing stories on Instagram about it. The advantage of Netflix is ​​that in a few clicks we can subscribe and watch the TV series so loved by our friends and the same could happen with video games thanks to services such as the Game Pass.
Imagine for example this possible future scenario. When a new Microsoft exclusive comes out on Xbox Game Pass, we will likely see many friends talking about it on social media, because they have been playing through the service for years. If before we could only feel envious of them, not having the time and money to invest in a game console, now we can simply download an application quickly, subscribe and start playing from any device. In this way, many other people will be involved, who may have never tried a video game in their life, because it will be extremely easy to get in touch with this world. And that's what Microsoft aims to achieve: accessibility first and foremost. The simple word of mouth through friends, influencers and other social platforms (as well as advertising), will lead people to sign up so as
not to be
"excluded" from this world. Before they could have had the excuse of not owning a gaming machine, now just pay a few euros and you become part of the community. Just as many are waiting for the new season of Stranger Things on Netflix, just as many people will be able to wait for the launch of the new Halo, without owning an Xbox console or a gaming PC. Microsoft only has to try to attract the user's attention with particular titles, which can convince him to subscribe for the first time. Then as we have seen happen with Netflix, many users continue to renew their subscription just to not deprive themselves of the possibility of watching / playing something in the future. Once the "prey" takes the bait and signs up, they will likely remain attached to it for quite some time.
The future
Spokespersons for services like Netflix have often said they fear not so much their direct competitors, but streaming services related to the world of video games. The growth potential of services such as Microsoft's Game Pass is therefore truly enormous. We've seen it happen on Netflix and we're sure it will happen on Microsoft's Game Pass as well. Obviously there is also fierce competition with Google Stadia, Amazon Luna, Nvidia GeForce Now and
Playstation
Now, which will undoubtedly only offer advantages for the end user. What is currently missing on Xbox Game Pass is a rapid spread of xCloud on new platforms such as iOS, iPadOS, but also PC, Smart TV and console. Obviously Microsoft has yet to fix and upgrade their servers to handle the load of the many potential requests. We already know that
Xbox Series X
hardware will be included in Azure servers in the future to play games at the same quality as the next-generation home console. We just have to wait for this rosy future that awaits us, hoping that Microsoft will soon begin to release exclusive video games in its subscription, in order to attract many new subscribers. With the growth will therefore come new investments, new acquisitions, new development studios and certainly many new video games available for free in the Xbox Game Pass catalog.