Cloud Gaming: which service to choose?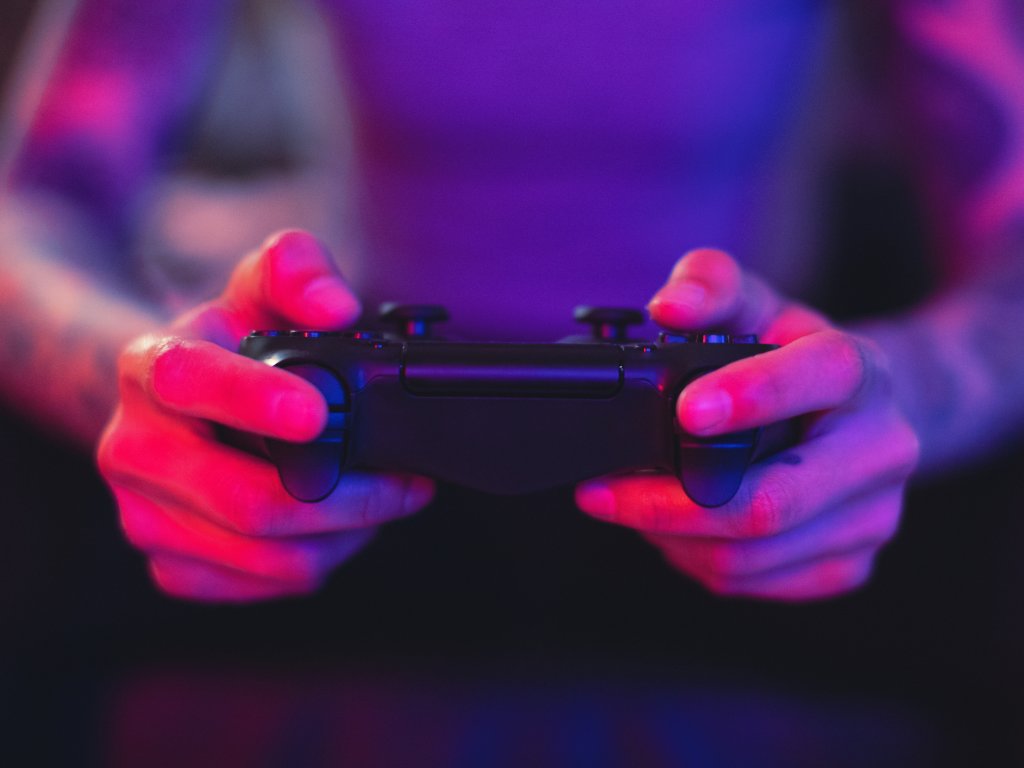 We keep telling you this day after day: cloud gaming is no longer in an experimental phase and is finally becoming a concrete reality. Many users could therefore find in these services the perfect compromise to enter
the world of
video games, thus overcoming the annoying barrier of entry represented by the purchase of a gaming machine. Being able to play the titles on the new generation consoles and PCs through any device often already in our possession is certainly a not negligible advantage.
All that these cloud gaming services require is a good internet connection to be able to transport you to the world of video games with the utmost simplicity and immediacy. No downloads, updates and waiting times reduced to a minimum with the greatest possible accessibility. In fact, it is sufficient to open the appropriate application on your smartphone, tablet, TV, PC and start the desired video game. Fantastic isn't it? In a few months a rather fierce competition was born in this sector, in fact in addition to popular companies in the field of video games, giants such as Google and Amazon have also been added. Currently, the most popular services include Microsoft's xCloud cloud gaming,
Sony
's
Playstation
Now, Nvidia's GeForce Now, Google's Stadia and Amazon's Luna. Each of them has a slightly different business model and offers a different offer to the end user. In this article we will try to do some clarity to help you choose the best cloud gaming service for you and your way of playing.
Google Stadia
Google Stadia is a service available completely free, albeit with some small limitations. Its business model is in fact based on the purchase of
video games and
the optional subscription to Stadia Pro. The latter, in addition to offering better performance such as 4K resolution, also offers a small library of free titles. Among them we find masterpieces like Celeste and popular video games like PUBG. The service is now available on most devices, in fact native support has recently arrived on iOS and iPadOS. If you like to buy
video games in
dividually, knowing how to choose among those in the library offered by Google, Stadia is certainly a valid choice for you. For example, by purchasing masterpieces such as Red Dead Redemption 2, Doom Eternal and Assassin's Creed Valhalla, you will get the license to be able to play them always on any device, without additional costs or subscriptions. The downside is the prices, often quite high for stocks with a few years on their shoulders. Soon, however, we are sure that discounts and offers will be offered in order to have a wide choice even with a minimum cost. The
best way to
approach Google Stadia is definitely by purchasing the Premiere Edition, which in a single package offers the official controller, the Chromecast Ultra and 3 months of Stadia Pro subscription.
Microsoft xCloud
Microsoft's cloud gaming service is included in the
Xbox Game Pass
Ultimate subscription. With a fixed monthly cost of € 12.99 per month you will have access to a large library of more than 300 titles, including all Xbox exclusives. These video games, in addition to being able to be played via the cloud, can also be enjoyed locally on a PC or Xbox, if you also own these gaming machines. Unfortunately, the cloud service is currently only available on Android mobile devices. Microsoft has already stated that it also wants to bring it to PC, iOS and Smart TV, making it a universal service just like the others.
The main advantage over the competition is guaranteed access to the entire library offered by the Game Pass. If you are a gamer who likes to play a bit of everything, being able to choose from a vast "Netflix" catalog, this service could be for you. Having the monthly subscription you will have the possibility to play titles like Control, Doom Eternal, Battlefield V, FIFA 20, Halo and many others. Additionally, every Xbox exclusive coming in the next few years will automatically be added on release day within this library. So if you are waiting for the next titles like Halo Infinite, Avowed or Forza Motorsport and you want to play them in streaming on any compatible platform, then the Microsoft service is the one for you. For lovers of Electronic Arts video games, the Game Pass Ultimate subscription also includes the EA Play service with a catalog of more than 60 games. The older ones are available for free in the subscription, while the new releases are playable for a trial period of 10 hours.
Sony Playstation Now
Sony on the other hand offers a very similar to Microsoft's, but with a slightly different business model. Playstation Now is currently only available on Playstation, PC and Mac consoles, but perhaps it will also arrive on mobile devices in the future. Here, too, you have to sign up for a monthly subscription at a cost of € 9.99 per month in order to access a vast library of video games. Inside you will find exclusive Playstations such as Horizon Zero Dawn and Days Gone, but Sony will not add the next releases on launch day as Microsoft has promised to do. However, the Playstation Now catalog is frequently updated with the addition of new interesting titles. We especially recommend it to those who want to enjoy some exclusive Playstation, even without a Sony console. Unfortunately, however, you can take advantage of the streaming service exclusively on PC and Mac. On Playstation 4 and Playstation 5 instead it could be a great way to win a vast library of titles to be played both locally and on the cloud. We hope Sony improves the accessibility of the service in the future to be able to have it on other platforms as well.
Nvidia GeForce Now
Nvidia's service makes their powerful servers available to play games purchasable on PC. By connecting to their client, it is possible to have access to video games purchased on Steam and other compatible digital stores. In this way we can enjoy the advantages offered by the PC market, even if we do not have this gaming machine. For example, you can easily buy
Cyberpunk 2077 on
Stream and then play it to the fullest on GeForce Now complete with 4K and Ray Tracing. GeForce Now is available for free with the limitation of 1 hour of play without interruptions, or with a founders package from around € 30 for six months. A good way to access cloud gaming on Windows, Mac, Android, iOS and Nvidia Shield. This service is recommended for those who may already own titles purchased for example on Steam or Epic Store and would like to play them on the go using streaming technology. Or it could be a valid choice for those who do not want to give up the settings and customization of the gaming experience offered by gaming on PC. While the other services mainly offer a single game solution with a preset graphics settings, with GeForce Now it is possible to go and change resolution, refresh rate, texture quality and more. The power of Nvidia servers is not lacking, so you will have full control of all settings, just like on a very expensive gaming PC.
Amazon Luna
Finally, among the most popular ones we find the Amazon service, currently still in beta and therefore practically impossible to use. However, we want to include it in this article to give you an overview of the chosen business model, so that you can perhaps evaluate a purchase in the future. Amazon Luna in fact offers a channel service, where it will be possible to buy video game packages at a fixed monthly price. For example, paying around 6 dollars a month, we will have access to a video game library offered by Amazon itself, just like on Playstation Now and Xbox Game Pass Ultimate. Furthermore, with an additional expense, we will be able to subscribe to other channels such as
Ubisoft
's, which will give us access to the entire library of the producer to access titles such as Assassin's Creed Valhalla, Watch Dogs Legion and
Immortals Fenyx Rising
. The service will be available on all devices such as PC, Mac, Android, iOS and TV via the Amazon stick. In the future, it could therefore prove to be an excellent choice for those who basically want a good video game library, to perhaps periodically add new titles with the subscription to additional channels. We expect that specific channels will be created for every taste and need, in order to expand and diversify the service offer well. Just like Google Stadia, Amazon has also created a controller dedicated to Luna, which connects directly to servers via Wi-Fi in order to reduce input lag.
Conclusion
Services like Google Stadia and Nvidia GeForce Now want to tie us to their platform by purchasing individual video games, which will stay in our library forever. In fact, their business model resembles buying a console. Microsoft xCloud, Playstation Now and Amazon Luna instead aim for a renewable monthly subscription. This allows us to activate and suspend them at will according to our needs. The best choice? It does not currently exist and we doubt it will in the future. The competition between these giants of the sector will undoubtedly lead to great advantages for the end user. Often we will probably see promotions and offers for each of these services, with exclusive titles that will only be launched on certain platforms.
Our advice is to try them all, because each one offers a free trial subscription. Then depending on your needs to the titles present and compatible devices, you can choose the one that suits you best. There is no need to own them all, but it might be a wise choice to cycle through them. For example, a user could subscribe to Playstation Now for two months in order to play Days Gone and Horizon Zero Dawn. He can then cancel the Sony subscription to switch to the Microsoft one and recover Gears 5 and Doom Eternal in another two months of subscription, perhaps playing some other sports title offered by EA Play. Then he might want to try Cyberpunk 2077 to its fullest potential through Nvidia GeForce Now's Ray Tracing and finally return to PUBG with friends via Stadia Pro. The advantage of all these services is their accessibility and the ability to switch from one to the other. other by exploiting all the benefits offered.