Immortals Fenyx Rising, behind the scenes with the developers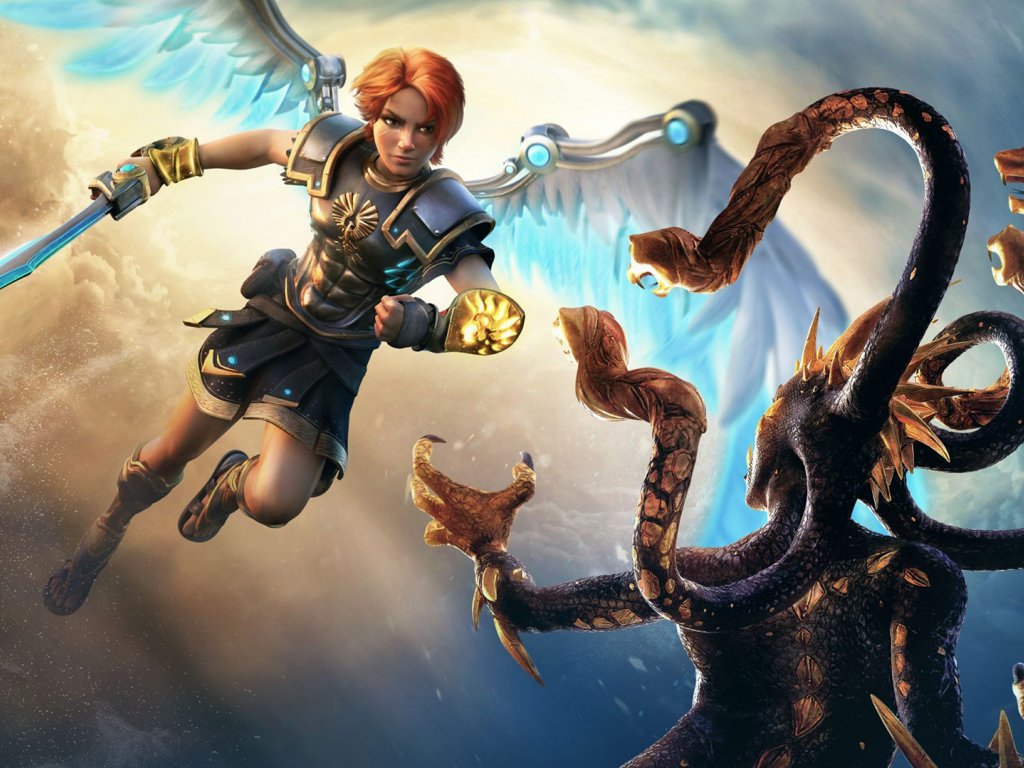 Fall 2020 was a busy time for
Ubisoft
. The French company with Watch Dogs: Legion and Assassin's Creed Valhalla brought two big pieces of the catalog to the stores, and then ended the year with something new. Immortals Fenyx Rising is a different project than usual, designed for a very transversal audience and with some uncommon values ​​for modern productions, as we have also had the opportunity to underline in our review. A few days ago we were given the opportunity to attend a presentation starring some of the game's developers, an overview that allowed us to gather some interesting information on the creation process.
A rib of Odyssey
Work on Immortals Fenyx Rising has extended beyond what was initially anticipated, for more than two years considering that it began just before the development of Assassin's Creed Odyssey was put to an end. The point of contact is obviously ancient Greece, in the background of both products, but the conceptual as well as playful differences are many.
"For the game we wanted to create something that was centered on exploration, fun from start to finish, in every single step. We also wanted it to be accessible and enjoyable by all. Often the most open and airy games have highs and lows, they don't keep you constantly busy: for Immortals Fenyx Rising we always wanted there to be some element of challenge, that even exploration engages the user ". For example, the possibility of gliding with the wings gives way, once reached a peak, to go down to a lower level, having fun with different gameplay mechanics than those used to climb.
The puzzles, then, are a sort of third pillar on which the gaming experience is based; not only exploration and combat but also solving puzzles. "We chose this approach right from the start: with Assassin's Creed Syndicate and Odyssey we had already set ourselves the goal of creating some puzzles, but here we wanted
to do it
extensively. They are functional to the idea of ​​changing the rhythm and focus of the user to 5 - 15 minutes, half an hour at most, thus giving great variety. There are different types, from musical ones to others related to aiming or to the completion of complex platforming sessions ".
"On the artistic front we came from Odyssey who had already given us several points of reference but we preferred to move away from what has been done, from our comfort zone, to do something completely stylized". Ubisoft has looked at the work of Hayao Miyazaki for a long time and in particular at Howl's Moving Castle. "The challenge was to use the same Assassin's Creed engine to create something very different stylistically."
Playful models were games like Banjo-Kazooie and Jak and Daxter, that mix of platforming, fighting and puzzles that are not easy to find today but that from the team's point of view always works very well. "For us, the game is a sort of amusement park in which each area has a very strong characterization. In each area we have applied similar rules and then themed the contents. For us it is important that the player constantly wants to find out what is hidden in each corner of the map, working on a whole series of points of visual reference that invite you to explore as much as possible ".
In the footsteps of Fenyx
" We spent 3 years studying and talking with the historians for Assassin's Creed Odyssey, we had this fresh theme in mind. We knew a lot about the mythology of Greece but for Odyssey we mostly focused on the history of that time, so we had unused landmarks. "
The interest in this particular set of stories and characters is due to the fact that the Greek gods are very far from us but at the same time have elements of modernity. They are not perfect but embody the strengths and weaknesses of humans, which can be reworked to highlight some idiosyncrasies of modern society. "The stories of Greek mythology are funny and sad, adventurous and dramatic, mature and immature at the same time. We wanted this alternation to be present in the game too."
"We made the character of Fenyx thinking about the story of the title, they are two faces of the same moon. There would not be one without the other. We wanted to create a hero who was not perfect, who has his own problems. hero would not have been spotless. Fenyx has no experience, is a bungler and has several flaws like all of us. "
The biggest inspiration for the music was the visual aspect of the game, so secondly history. The game is characterized by Greek mythology and vibrant colors, "we tried to reproduce those same epic and light-hearted notes also in the sound accompaniment, supporting the player according to the situation he is facing. To make the accompaniment more authentic we have used some instruments of the time, like the Aulos. At the beginning it was not easy because it doesn't have a pleasant sound, we worked a lot to make it cleaner and, having these particular and atypical notes, we used it in the Tartar areas, the underground world ".