New Year 2020: games to meet up online with friends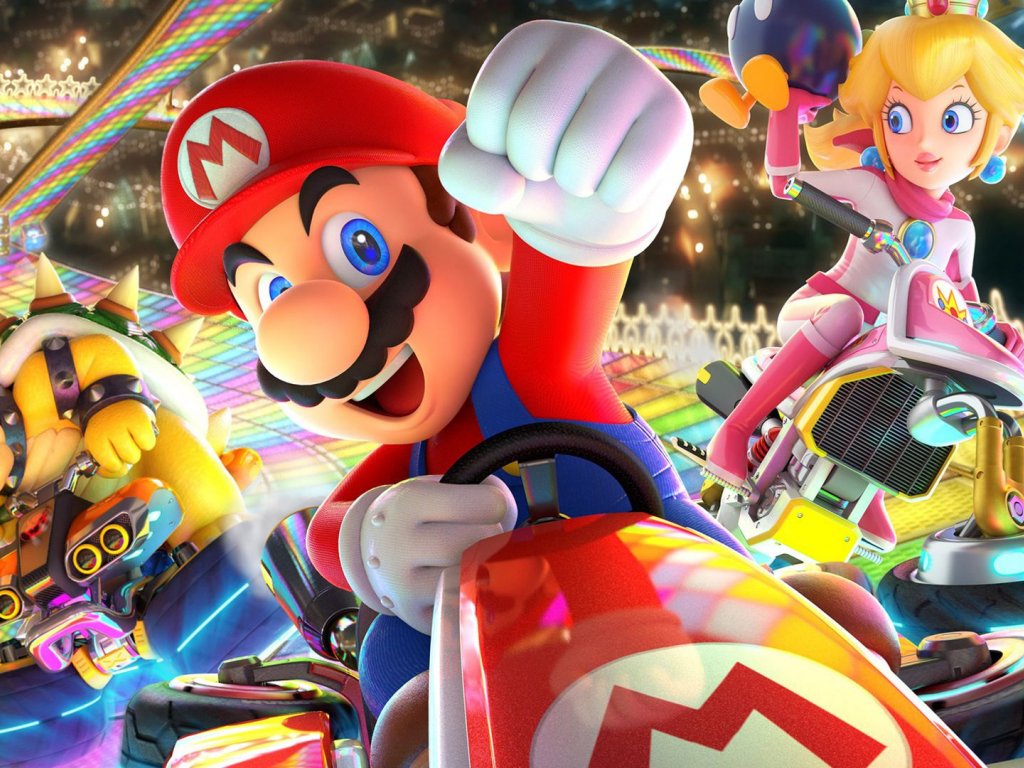 The craziest day of the year, in the year that will be remembered in the history books as absolutely incredible and upsetting, is upon us. New Year 2020 we will certainly celebrate it in a different way, unfortunately. No disco parties, dinners at friends' homes or raids in historic centers. But perhaps the uniqueness of this situation could lend itself to new experiences that are otherwise bizarre and unusual in a normal context. Like for example celebrating the last day of the year all together ... in a video game.
We are talking about situations, we are sure, not new to players, a segment notoriously populated by people particularly accustomed to technology and experimentation. Let's look for a series of titles together where you can meet, play and chat, perhaps with the possibility of connecting many at the same time.
And you, in the comments, tell us: what will you play during the long New Year's Eve?
Grand Theft Auto 5
The first thing that comes to mind for us is throwing a nice party in Los Santos. We are certainly talking about the symbolic game of recent years, or Grand Theft Auto 5. The particular feature
that makes it
ideal to be played on New Year's Eve is that of being a large "container game" where you can have lots of experiences and see different places, all up to a maximum of 16 players online.
The latter is a very important option when looking for a title where you can all celebrate together, because the large number of users on the screen at the same time makes it a game suitable for hosting many friends without leaving anyone out. Challenges in the car, quiet rounds of golf or a trip to the disco where a nice bottle bloom and the dawn of January 1st is already upon us!
If GTA5 is "the" game that best represents the last few years, World of Warcraft is definitely the absolute cult of the new millennium. The
Blizzard
masterpiece is now a milestone
in video games
: vast, fascinating and always connected, many have lost their minds venturing into its woods, wastelands and deserts. The beauty of WoW is that it can accommodate an unlimited number of players and that within it it allows you to really do anything. Between one quest and the other you can go and toast all together in some infamous inn scattered who knows where in its vast territory, find yourself at dawn looking at a sky painted of its infinite world and dancing around a bonfire.
Animal Crossing: New Horizon
Another great container game that can allow us a fair amount of freedom is the latest Animal Crossing
for Nintendo Switch
. For the more peaceful and lonely types, it allows you to visit the islands of friends and exchange objects, gifts and fruits of the earth. Obviously the interaction with other users is not maximum, but within the game there will certainly be surprises from our islanders, events and themed parties for the New Year 2020. Animal Crossing: New Horizons is also one of the ideal games to be tried together with your children, a real life experience to share side by side with the little ones.
FIFA 21
We choose FIFA21 for a simple reason, beyond the classic diatribe "better FIFA or PES": the
Electronic Arts
title allows 11 human players to play simultaneously in Pro Club mode. Often and wrongly mistreated by the developer himself, we believe that this mode has incredible untapped potential. One of all, that of attracting a large number of users at the same time, being able to reach 22 players connected together in exciting 11 vs 11. Considering that a game in the Pro Club lasts about 15/20 minutes, it is easy to understand that the evening New Year's Eve could slip away quickly without you noticing. In addition, in the 2021 edition of FIFA, it is possible to set tactics, customize non-human players and a few other options that will make this mode a little longer and more attractive.
ROBLOX
These last few years have given us real videogame phenomena that have been able to attract the attention of the whole world, dragging into their vortex indiscriminately players and non-players, men, women, children and adults. Let's talk about titles like Minecraft, Among Us and ROBLOX. The latter is one of the most successful video games of recent times, a real hit that has redefined some very concepts of gaming. ROBLOX is a sort of large container of games and creativity whose limits are represented only by the imagination of the players, through an excellent online structure. It's a fun title that can keep you hooked all night with friends, ideal for playing
on New Years Eve
until dawn!
Mario Kart 8 Deluxe
When it comes to "doing party "Nintendo is always in pole position. Its titles are loved by a transversal audience and can be played by young and old together, both live in multiplayer (like the Mario Party series) and online, for example with Mario Kart. Switch is certainly not a console devoted to internet gaming, as evidenced by its mainly single player games and with few valuable titles to be played together with online friends. Mario Kart, however, is a pearl of absolute depth that also exploits voice chat in an excellent way. Starting a series of grand prizes on New Year's Eve could be a great idea to chat together and have fun until dawn.
Rocket League
Let's talk more about titles that represent real and their own online mass phenomena
to play with
friends and we cannot fail to mention the hilarious Rocket League, a sequel to a not so successful
Playstation
3 exclusive game from 2008 called Supersonic Acrobatic Rocket-Powered Battle-Cars. The rooms of Rocket League contain only a few players so we are talking about an ideal title for a few games between "few but good": no large groups of friends, then. One of the nice things about this title is that you can play cross play between console and PC, plus there is also a nice Nintendo Switch edition. In short, whatever platform you have at home this is a game to try. And it's also free.
Well, after trying all these games with your friends you will surely have made the dawn of the new year, so ... happy birthday to everyone for a good 2021!