Video games in 2020: the main events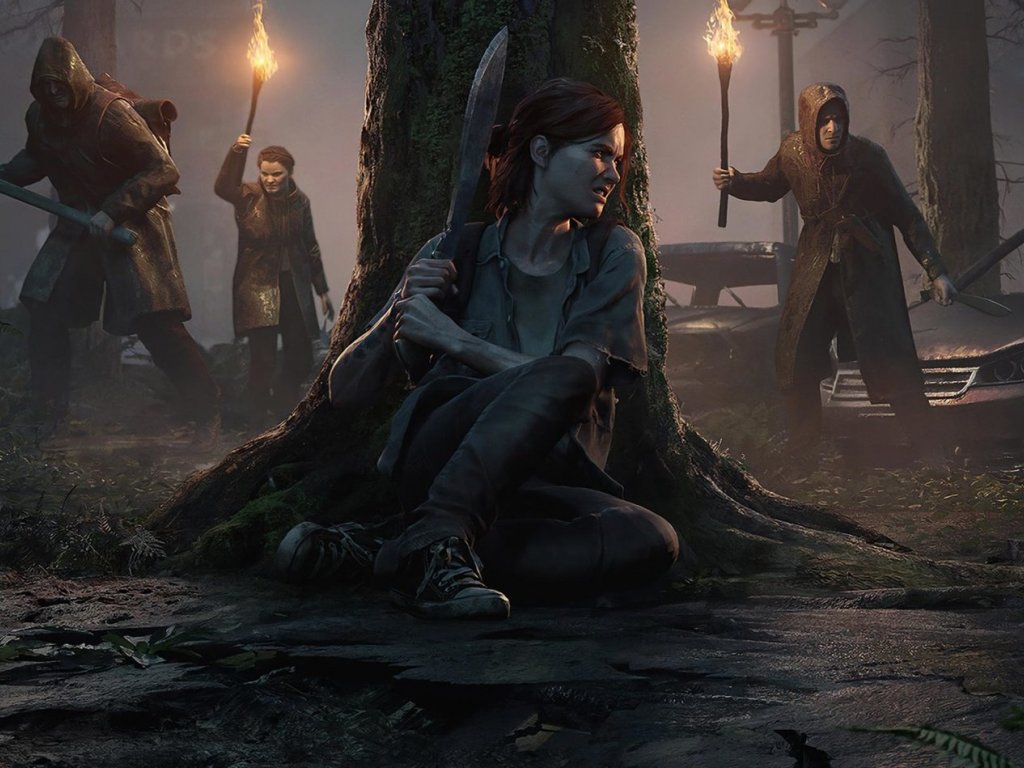 Video games 2020 seemed destined to be a pretty poor year for our favorite hobby. Between the slow goodbye to Xbox One and PS4 and the wait for the new generation of consoles, the first months of the year seemed like a long appetizer that he should have entertained in view of the final binge of wonderful consoles and promising launch games. . The fast, however, would have been broken by some large output capable of making the wait less bitter. Let's talk about games like The Last of Us Part 2, Cyberpunk 2077 and Final Fantasy VII Remake. The reality, as we all know, was even worse.
The year 2020, also in the videogame field, was obviously the year of COVID-19. The pandemic, in fact, could only disrupt the video game industry, although this was one of the most reactive to adapt and, indeed, to take advantage of the situation. Because let's face it, while half the world has suffered and will suffer the consequences of the pandemic, 2020 will be remembered for a long time by video game producers. It is true that many have found themselves in difficulty because they have had to rethink how to organize work from home, how to communicate their products and how to get them to the shops, but many others have simply watched their bank accounts get fatter like never before. then.
Successes
Among the companies that will surely remember 2020 favorably there is Nintendo which, with the Nintendo Switch underdog, has done and is working miracles. Thanks to two intelligent, but above all "lucky" games, the Japanese company has recorded record revenues, which have brought the value of its shares to the highest in twenty years now. Because Ring Fit Adventure and Animal Crossing: New Horizons are excellent games, but there is no doubt that part of their success is linked to the forced lockdown that many countries have practiced in recent months.
The first is the perfect game to do some movement at home: challenging, colorful and complete: a good way to sweat in the living room in an active way, much more fun than aseptic fitness programs. The second, with its slow pace, constant updates and social features has become a real outlet for all those who have stayed at home, a panacea capable of living a few hours on a peaceful island populated by nice anthropomorphic characters. In the first months of its life, this life simulator has become the trendiest place in which to make political protests, campaign or hold real talk shows. It took six weeks for New Horizons to see more than the series had done in its entire life. To all this we add Pokémon Go which, thanks to some clever updates, has gone from being the perfect game to be played in the open air to having recorded the greatest gains in its history during the lockdown. If it is not ability to adapt this ...
Nintendo, however, was not the only one to take advantage of this period.
Sony
, Electronic Arts, Niantic and many other companies have also taken advantage of the increased volume of traffic to make an avalanche of money, often, moreover, with games already published, which have literally turned into hens laying golden eggs to be exploited. br>
Surprises
To have taken advantage of this hungry and curious audience were also several phenomena that have gone alongside the big names in the industry, such as Fortnite, Call of Duty, Honor of Kings, PUBG and League of Legends.
2020 will be remembered for the sudden success of Fall Guys: Ultimate Knockout, Among Us and Genshin Impact. Games literally exploded in the hands of their creators, who now have to understand how and if they will be able to capitalize on the hype obtained.
For a few weeks Fall Guys, the Mai Dire Banzai of video games, seemed to have become the new Fortnite. Millions of players flocked to servers, challenged online or watched on Twitch to find out who could reach the end of the course first. At the same time, dozens of developers wanted to express their appreciation for the game by creating dedicated skins and insisting on including their most famous characters in Fall Guys. Now the fire has gone out a bit, but we're sure Mediatonic has put enough money into the farm to ensure a bright future.
Genshin Impact is an action RPG from Chinese developer miHoYo, released on Windows, iOS, Android and PlayStation 4. Thanks to its anime style, dynamic and captivating gameplay, this game has made its way into the hearts of millions of players, mainly oriental, who for a few weeks have made it the most profitable game on mobile in the world, also thanks to the aggressive gacha economic model that pushes fans to invest more money than they would perhaps like to get everything available.
Even more curious is the case of Among Us, a game developed in 2018 by InnerSloth but only exploded in 2020 thanks to the intervention of some big YouTubers who fell in love with its simple but captivating mechanics, which create truly unique dynamics within a match. The task is simple: you need to understand who, among the 10 people involved, is the impostor. To do this, people will have to talk to each other to try to understand who, among those present, is the most suspicious and possibly eliminate him. The success of the game shows no signs of diminishing and indeed, without the console version, Among Us was played by more than half a billion people in just 30 days.
Extremes
2020 will be remembered, therefore, as the year of extremes and excesses. Being locked indoors in solitary confinement, with an invisible enemy outside the door, a shaky economy and a society battered by deniers, conspiracy theorists, racists, carelessists and jackals, has made people intolerant. Unable to understand where the limit of decency is and that there is a lot of difference between freedom of speech and the right to offend everything and everyone. Especially if the "crime" is not to think the same way or to have disappointed expectations.
Let's be clear, the consumer has the right to demand respect, but this does not justify offending or threatening them with death . Or childish behaviors such as ruining the end of a game for others, "guilty" of playing on the wrong platform or anxiously waiting for a game. Paradoxical situations such as the death threats received by
Naughty Dog
and its actors for The
Last of Us 2
or by CD Projekt RED for Cyberpunk 2077 are inadmissible things from anywhere you look at them. Because while it is true that you might be very disappointed with how Night City turned out on Xbox One and PS4 and that you might even disagree with Druckmann and Co.'s worldview, but no one forces you to buy and play TLoU2 or Cyberpunk 2077. The doctor doesn't prescribe it, no one has asked you to invest your hard-earned savings in preorder, so if you don't like what you see, ask for a refund and leave the others alone. There are a thousand ways to make your disappointment understood in a civilized way and the most effective is certainly not to give your money to the developers.
Also because you risk making a fool of yourself. If Cyberpunk 2077 will take some time to bring out its many qualities, The Last of Us Part 2, wherever you look at it, is a masterpiece. A school game that will be talked about for years to come, no matter if you agree with Ellie's sexual habits or not ...
Exhausting waits
2020 it also had to be the year of expectations. The wait for
PS5 and Xbox Series
X and the new generation of consoles. An expectation that in June should have been appeased thanks to an E3 like those of the past, full of announcements, participations, money. Then came COVID-19 and 2020 has turned into the year of EXTREMING expectations. The first months of the year we awaited information on Cyberpunk 2077 and The Last of Us 2, postponed until a later date.
From that moment on it has been a long wait for scraps of information on the new consoles. No longer tied to a single event,
Microsoft
and Sony have enacted a war of attrition made up of smoky if not boring conferences, shreds of information and micro demonstrations of what the new consoles can do in the future.
In the end it turned out that it was not pretactic, but only water to the throat: Sony still managed to distribute enough consoles to break the launch records set by previous consoles, but absolutely unable to answer the incredible question. Microsoft, for its part, has placed even fewer consoles on the market than its competitors and is already having to chase Sony even simply for the few machines distributed in the world.
The two consoles, moreover, have come running on the market, without big exclusives able to really show what they can do. If on PS5 there are Demon's Souls and DualSense that give a taste of what awaits us in the future, Microsoft had to give up Halo Infinite and came on the market without a classic killer app. Or rather, it does, but it is different from what one might expect.
The 2020 of the Redmond giant will be remembered, in fact, as the year in which Microsoft "all in" on Xbox Game Pass . Phil Spencer's company now seems to care relatively about the console market: what they want is that you pay a monthly subscription, possibly the one that gives access to the entire catalog on PC, console and smartphone. For this reason he bought Bethesda, undoubtedly one of the most renowned and licensed developers on the market, but he continued to invest in his studios, technologies and people, sacrificing Mixer in the meantime. Results are yet to come, but the effort is tangible.
If Athens cries, Sparta does not laugh. On PC, gamers are waiting for the new RTX 30, Nvidia's latest powerful GPUs. Cards capable of shredding previous generation performance at a fraction of the price. All beautiful, too bad they are nowhere to be found. AMD for its part, after having recovered large slices of the market to Intel thanks to the excellent Ryzen, made us wait months before unveiling to the world "Big Navi", a GPU of absolute value, but also in this case absolutely impossible to find. Without considering that the colossus directed by Lisa Su has yet to show its cards with regard to ray tracing and DLSS, two technologies on which Nvidia still seems to have an advantage.
Epic Valve
2020 will also be remembered as the year in which Epic Games began to fight with the world apparently over the rights of all developers. Obviously also to derive a direct benefit. Tim Sweeney's company, in fact, after having significantly improved the rules for accessing the Unreal Engine, which thanks to version 5 seems increasingly destined to dominate the next generation of hardware, has begun to quarrel with Apple and Google over the percentage of earnings they ask for all transactions made through iOS and Android. The result is that both companies are now awaiting a ruling from an American court, with Fortnite currently banned from iOS and Epic Games banned from any Apple platform. A situation that has slowed the growth and expansion of Fortnite, a game that no longer looks like the money-grinding giant of the past.
In the meantime, Valve has exited, also perhaps thanks to competition from Epic Games, from its numbness. After years of absence from the scene, Gabe Newell's company has released a new game. And what a game. Half-Life: Alyx is a masterpiece capable of making sense of VR, too bad it has not yet been able to make this technology popular.
Valve, however, has shown that it still has something to say, beyond to have raised the bar again in terms of gameplay and ideas.
Never again
Ugly and dirty. Bad and angry. We will hardly remember this 2020 with affection. But, even in video games, it could be a pivotal year. One of those that forever change the industry, its rhythms, its ways of communicating, its economic models. A year that on the one hand demonstrates how video game greats do not need fairs to reach the public, on the other that they need a filter that protects them from the aggression of the public and preserves the latter from public relations language. and marketing. So goodbye 2020, thanks for TLoU2, Tsushima, Wild Rift, New Horizons, Flight Simulator and Cyberpunk 2077, but keep the rest and never again.