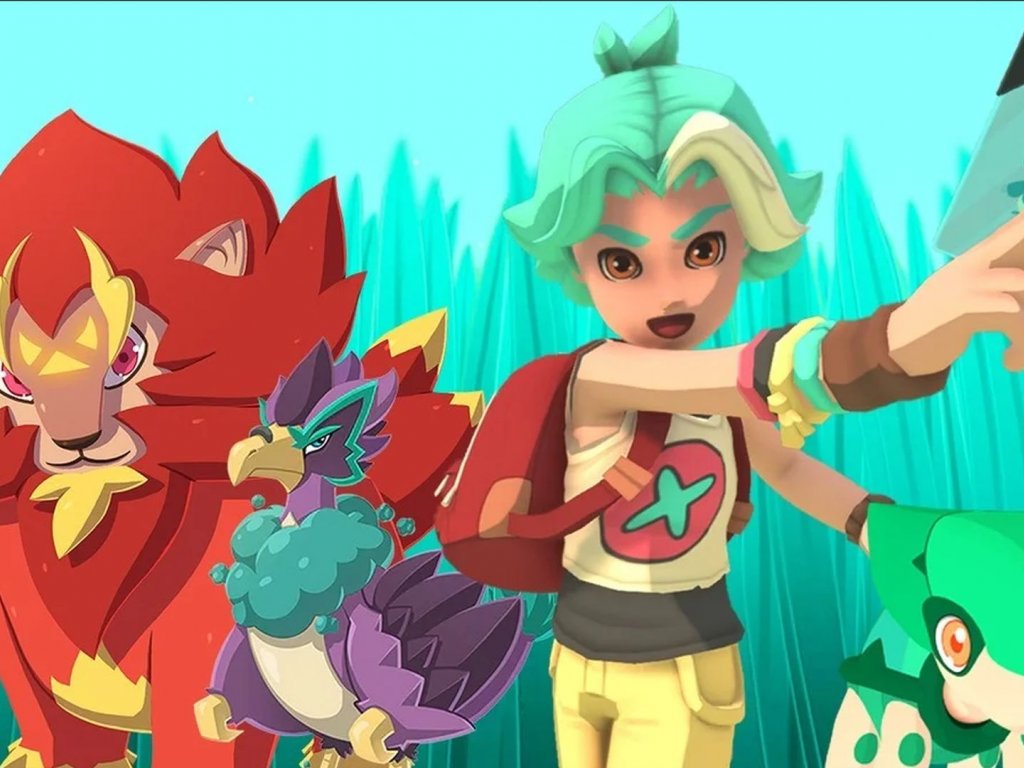 It was the end of last January: we tried Temtem on PC for several hours and we warned you that you would be hearing about it again in the near future. Time has proved us right, after all: Temtem's new trial on
PS5
is ready. Yes, we are back in the world imagined by Crema Games, a debt almost everywhere to the Pokémon series of Game Freak. This time, however, our gaming sessions were accompanied by one of the new generation consoles, PlayStatino 5. We didn't choose it: from 8 December 2020, in fact, Temtem is available in early access also on consoles, but exclusively on the
Sony
flagship. In the course of 2021 it will also debut on the Xbox One Series X, Xbox One S and Nintendo Switch. The versions of what is now considered in all respects the old gen have unfortunately been canceled. But let's move on to the facts and see how it went.
Technical sector
Performance, pixels, frame rate: we know very well what each of our readers expects when reading a tried or a review of a title
on PlayStation 5
. So let's start with the Temtem technical sector, then move on to the much more interesting contents. Yes, Temtem on PlayStation 5 delivers in 4K and 60fps,
at all time
s. Are you happy?
We do, net of some flaws. The initial uploads, for example, made us turn up our noses widely: the production of Crema Games is certainly not one of those that can put the new generation console in difficulty. The optimization is not yet perfect (after all, it is always an early access), but the overall glance is still amply satisfied. The title is beautiful to see and enjoy on PlayStation 5.
We noticed from time to time (but very sporadically) some minimal slowdown, but it may also be that they were related to servers and internet connection. In fact, TemTem is a game that needs online at any time, a gigantic mmo. In the future, Crema Games will also introduce a performance mode that gives priority to the frame rate, and that allows you to reach 120 fps. One more chance always gets one less better, so why complain?
Contents
We had the opportunity to talk to you about Temtem contents during the PC trial: something has changed anyway , over the past few months. Several creatures now have a previously absent evolution, new locations and routes have been unlocked, a handful of new mechanics enrich what is already an incredibly rich offer in itself.
Just think that you will need at least thirty hours to arrive at the conclusion of the currently present plot; and the endgame is potentially infinite, as well as in the Pokémon series and other similar titles. Let's move on to some pure numbers. Temtem will offer six islands in all, once it is available in its full, definitive version. For now, four of these islands are already available to players, and we assure you that they really correspond to a lot of content.
The early access on PS5 (which, remember, is the same already available on PC) also offers 100 creatures to find, capture, train and fight; an entire house to customize; limited-time weekly challenges; Very rare temtems to add to your collection. They are the so-called Luma, that is the "shiny" or "chromatic" of the situation. Brilliant, beautiful and above all very rare: good luck, give us a whistle if you can find them.
Gameplay
From a gameplay point of view, Temtem really looks a lot like any title in the Pokémon series , so much so that many consider it a simple clone; in reality it is also much more than that, but to understand it you have to spend more than a couple of hours in his company. The similarities are however evident: even here you have to capture creatures, the Temtems, to then collect them all and train them. Temtem's coaches make them fight against each other, and there is no shortage of gyms where you can meet the strongest champions of the various islands.
The real spearhead of Temtem is the online multiplayer sector: two players they can tackle the entire main adventure together, and in general you always find yourself in a gigantic shared world, with lots of "real" players running around everywhere. It is possible to interact with complete strangers: to compete in battle, exchange objects and monsters, make friends, start playing together. The connection problems present in January and the following months seem to have completely disappeared on PlayStation 5, and cross-play on PC is also available. But without cross-saves or shared saves whatsoever: on PlayStation 5 you will start your adventure all over again. Keep this in mind.
Temtem for PlayStation 5 is currently the only way to enjoy the title also on consoles; we are talking about a production that actually seems every day closer to a full version. In fact it is like this: we told you about an early access title of undoubted quality, which in a few months now will become the basis of a larger universe. Hard to say
what will happen
next to Temtem, it will probably continue to expand. But first we will have to see the general reception even in
the world of
consoles, impossible to evaluate on the basis
of PlayStation 5
alone (even considering the launch of the same). Leaving PlayStation 4
and Xbox One
behind was perhaps a risky move; it must also be said that
on next gen
, even simply from a technical point of view, the potential of the game is considerable. But it is still necessary to polish several details, and add whatever is missing. Haptic controls included.
CERTAINTIES
Graphically impressive The game world keeps getting better So many hours of fun DOUBT Still needs some filing on PS5 Absurd lack of previous save data .. . ... and cross-save