Apple One, what it is and how it works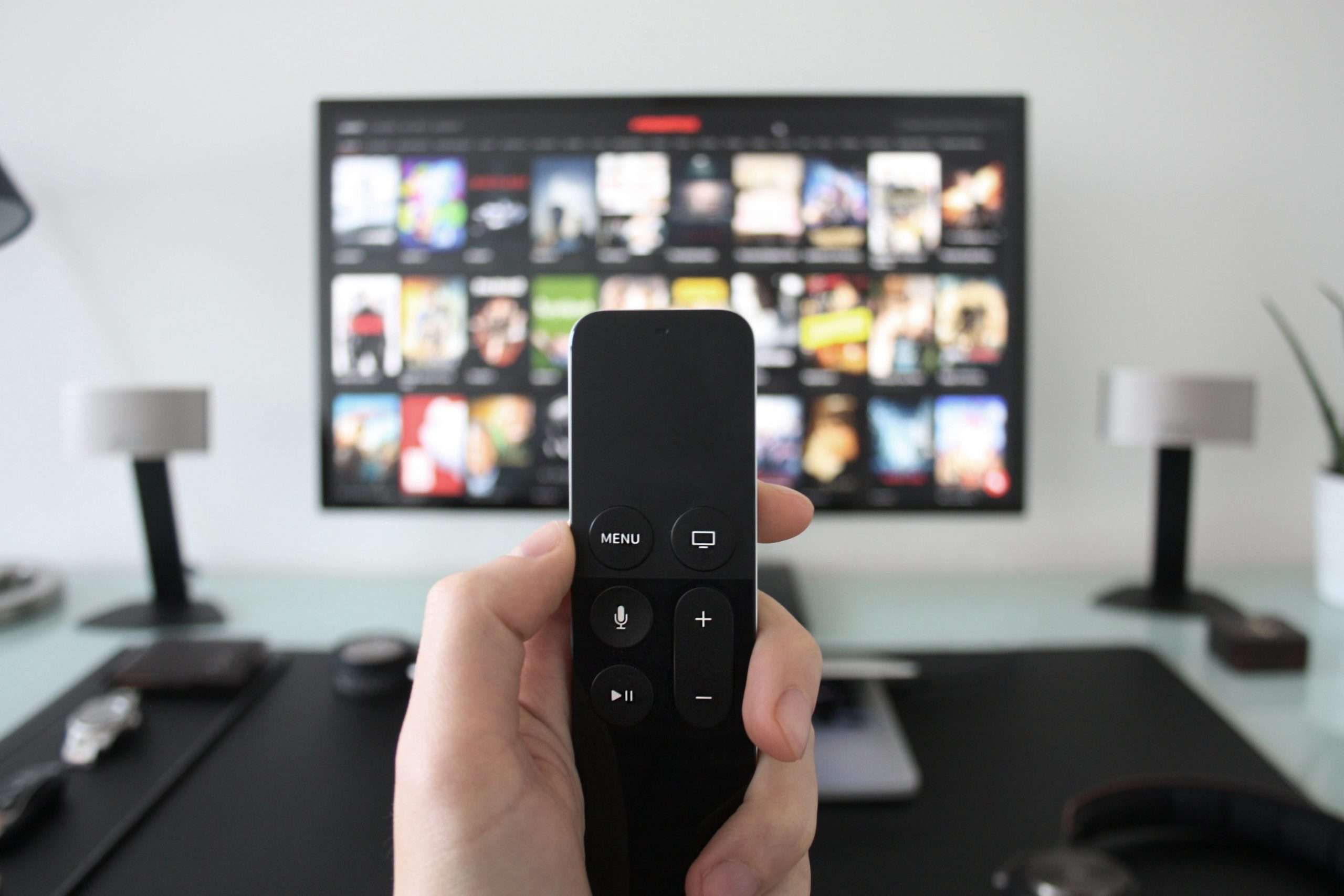 Recently, we have heard a lot about
Apple
One, the new service of the Cupertino multinational that allows you to subscribe to all the services offered by the bitten apple with a single plan. Let's see
what it is
, how it works, what are the services integrated within it and the price for the subscription.
In the next few lines we will see an overview of all these aspects. This way you will have a detailed picture of Apple One. But no more delay, let's go!
When is Apple One coming out?
Here is the first good news: Apple One is already out! More precisely, it also arrived in our country on 30 October. From that day on it is possible to subscribe to this unique subscription, which includes several packages and various apps that are part of the iOS ecosystem.
It is one of the latest news from Cupertino, which tries to replicate what Amazon has already done with Prime (subscription that includes various services offered by Jeff Bezos' giant). What's more, we are talking about Apple, and therefore all the best applications on the iPhone and iPad are part of this new service.
The goal is clear: to make users pay for a single subscription, without having to make several from different apps that share the same ecosystem (but each with its own peculiarities). That's not the only advantage of Apple One. Let's find out more about how it works.
How does Apple One work?
Now, for one thing, you may be wondering how Apple One works. Basically, it is possible to subscribe to the service in question from all Apple devices that support at least one of the individual services included in the list of those present within the subscription.
Eddy Cue, Senior Vice President Internet Software and Services from Apple, said: "Apple One makes it easier than ever to access Apple subscription services, including Apple Music, Apple TV +, Apple Arcade, iCloud and others. With Apple One, you can access the best of Apple entertainment on all your favorite devices with one simple subscription ".
These words best summarize the functioning and goal of Apple One: to offer its users a quick and efficient way to subscribe to the services in question, payable in a single invoice. And there is also some savings, as we will see in the next paragraphs.
The next step, once you understand how it works, is to understand how activate Apple One. The steps to do this are very simple. First open the App Store, then click on the icon at the top right of your account.
At this point, click on "Subscriptions", where you can view all your active and expired subscriptions. Now click on the banner related to Apple One, and on the next screen choose the subscription plan you want to subscribe (t
here are two
, as we will see below).
Now confirm with Apple ID password or authentication by face or fingerprint. Once this is done, your subscription will be fully active and you can start using the service.
Alternatively, you can get Apple One like this: on your iPhone, iPad or iPod touch, go to Settings> [username] > Subscriptions. Tap Apple One and choose a plan. If you already have an Apple Music, Apple News +, Apple Arcade, or Apple TV + subscription, you don't need to cancel it. These subscriptions will be canceled automatically when you are billed for the Apple One subscription.
How much does Apple Music cost per month?
As we mentioned a few lines above, Apple One has two plans for Italy, namely:
Individual at a cost of € 14.95 per month, with Apple Music, Apple TV +, Apple Arcade, 50GB iCloud Family at a cost of € 19.95 per month, with Apple Music, Apple TV +, Apple Arcade, 200GB iCloud and sharing of up to 5 accounts In some other countries, such as the USA, Canada, Australia and the United Kingdom, an additional plan has been envisaged, namely the Premier one, which also includes services Apple News + and Fitness +, which are already available individually only on these markets. In addition to this, the Premier plan also includes family sharing and a 2TB iCloud space. The cost is $ 30 per month.
Returning to the Italian plans, with Apple One you can save 6 euros per month by subscribing to the individual plan and 8 euros per month for the Family plan. There is also the possibility to interrupt the subscription and resume it when you want.
Finally, it is absolutely worth noting the possibility of carrying out a free 30-day trial for all Apple services to which customers are not still subscribers. Once you sign up, you can use the services included in the package on your iPhone, iPad, Apple TV and Mac.
How does Apple work in the family?
Family Sharing is an Apple service that allows you and five other people in your family to share access to different services, such as Apple Music, Apple TV +, Apple Arcade
and many more
, as well as a iCloud storage and a photo album.
So you don't have to pay twice for the same app. But how does it work in the Apple family? Basically, an adult of the family, or rather the organizer, can configure the "Family" group by choosing the functions to share and inviting family members.
Once the invitation is accepted, the various members of the group will have immediate access to the services configured by the organizer and to those already used by other family members. Additional functions or services can be added at any time directly from the "Family Sharing" settings.
An important aspect to dwell on is that when you set up the sharing of purchases, songs, albums, films , TV shows, books, and apps purchased by a family member become instantly accessible to others. The same goes for subsequent purchases.
Content is automatically displayed on the App Store, iTunes Store or Apple Books purchases page for each family member. Just select the family member who owns the collection you are interested in, then download or play your chosen content. Likewise, your entire collection
will be available
to others.
Please note: Whenever a family member makes a purchase on the App Store or a purchase of music, movies, TV and books, the cost is charged to the organizer's account.
Apple One, all services together
Having made this overview of the functioning of Apple One, now we can go and find out more in depth what the services are provided by the subscription made available by the company with the bitten apple. Let's summarize them first of all in this bulleted list:
Apple Music Apple TV + Apple Arcade Apple News + Apple iCloud Apple Fitness + So, a really complete offer, since you will have music streaming, cinema streaming and streaming in a single subscription. of TV series, video games and storage space. On news and fitness, for the moment, things are still "work in progress".
Apple Music
Music streaming service that offers unlimited access to millions of songs and the entire Apple Music library. All without advertising and from any iOS and Android device. In addition, it also offers radio stations for listening and natively integrates Siri, Apple's voice assistant (in this way you can control the basic functions through voice commands).
With Apple Music
you can also
follow the lyrics of some songs directly on the screen, but also connect the app to your car's audio system (just use CarPlay) and discover playlists created and edited by Apple itself.
The Apple Music plan for students costs 4.99 euros per month. The monthly individual subscription costs 9.99 euros per month after the three-month free trial, while for the family plan it goes up to 14.99 euros per month, and allows you to share your account with your sharing group " In the family ".
Apple TV +
This is Apple's streaming service with exclusive TV series and films produced by the multinational itself. You can use it directly from Apple TV, but it is also accessible from iPhone, iPad and Mac. Offline downloading of content is also allowed on all these devices.
Of course, Apple TV + can also be used via the official Dell website. application, but equally on generic smart TVs, Amazon Fire TVs and
Windows
PCs. As for the price, it costs 4.99 euros per month with a free trial week. However, if you buy an Apple device that is eligible for the app, you can use it for free for one year.
Apple Arcade
By subscribing to a subscription plan with Apple One, you will have access to also Apple Arcade, a service for accessing iOS, macOS and tvOS games. The games contained in Apple Arcade contain no in-app purchases and can be downloaded to iPhone, iPad, Mac and Apple TV.
Essentially, with the Apple Arcade subscription, users get the full version of every game, with all expansions and updates. And without advertising or in-app purchases, as we said.
The titles are constantly increasing: every week the catalog is replenished with new games. To play, simply go to the Arcade panel of the App Store. There is no need to buy every single game.
Apple News +
It would have been interesting if the launch of Apple One in our country had also coincided with that of Apple News +, the service which offers the best newspapers, articles, weeklies and much more. Apple News + however, as we said in the previous paragraphs, is not yet accessible in our country.
So only some states also have this service within Apple One. It costs $ 9.99 a month. We hope it will come to us too because it is excellent.
Apple iCloud
Apple iCloud, a service that allows users of iPhone, iPad, macOS and even
to those who
use a Windows PC create backup copies of their files on a hard drive, which however is not physical but online. It's called iCloud Drive, and with it you can synchronize data between all devices.
Documents, photos taken with iPhone and iPad, contacts, calendars and much more all at your fingertips thanks to Cloud, which in at the moment it provides a free plan for its basic version with 5 GB of online space. An amount of space, this, sufficient for various needs.
However, if you need a greater amount of storage space, you can subscribe to a paid subscription, with these solutions and prices: 50 GB of space for 0.99 euros per month, 200 GB of space for 2.99 euros per month, 2 TB of space for 9.99 euros per month.
Apple Fitness +
Also Fitness +, as things currently stand, is not included in the Apple One package planned for Italy. But there is great news: it will arrive in our country starting next December 14th. Designed specifically for Apple Watch, it allows users to view the parameters obtained from the smartwatch directly on the display of their iPhone, iPad or Apple TV.
Among the most interesting features of Apple Fitness +, there are personalized suggestions: they help users to start their next workout, in order to keep motivation high but at the same time create a training suitable for each one.
Apple Fitness + has been launched with all the most popular training modes, including bikes , treadmill, rowing machine, HIIT, muscle strengthening, yoga, dance, core training and mindful cooling, each accompanied by specially prepared soundtracks by trainers. Every week, the team of instructors proposes new training sessions of different duration, on multiple disciplines and with different musical genres, so that users always find new activities to discover.