Xbox Series X and LG OLED TV, a partnership to enhance next-gen gaming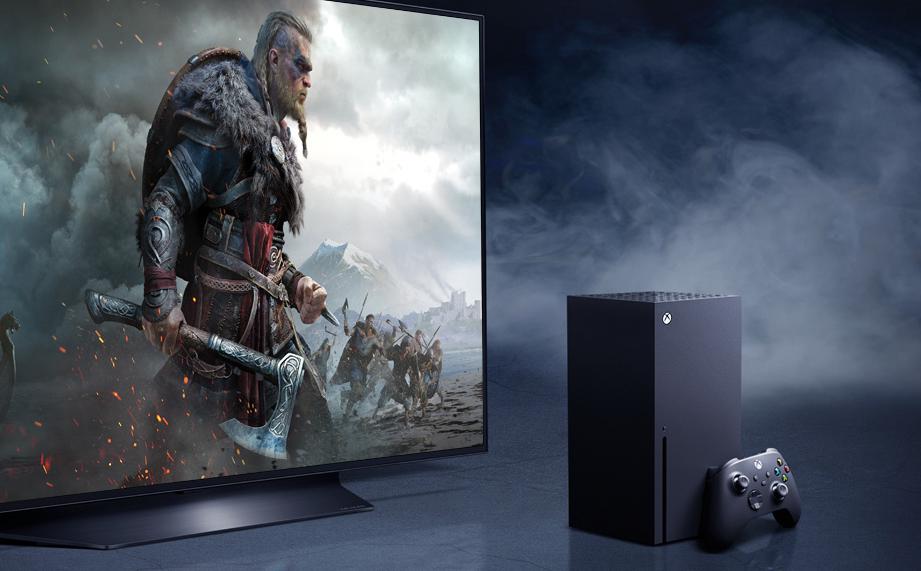 Xbox Series X and
LG OLED TV have given life to a partnership aimed at enhancing next-gen gaming by leveraging the extraordinary technology of the
Microsoft
console and the Korean company's televisions.
Equipped with extremely advanced technical specifications, Xbox Series X is absolutely at its best on the latest generation OLED panels, and the two companies want to showcase this fantastic combination to as many people as possible.
The combination of LG's most advanced TV collection and console The most powerful Xbox ever enables casual gamers or experienced gamers to enjoy the next generation gaming experience today.
With features like ultra-fast 1ms response time with low input lag and support for the latest HDMI specifications including Variable Refresh Rate (VRR), Auto Low Latency Mode (ALLM) and Enhanced Return Audio Channel ( eARC), games not only offer a better audio / visual experience, but are also more responsive.
With four inputs ready to support these specifications, LG's OLED TVs also offer the benefits of simultaneous connections for configuring multiple devices simultaneously, from consoles to PCs.
The combined processing power of the two devices allows you to play in 4K resolution and up to 120 frames per second to make the most of the latest advances in real-time ray tracing graphics technology.
LG's 2020 OLED TVs are the first to support the new HGiG profile, and as founding members of the HDR Gaming Interest Group LG and Microsoft are confident that the latest HDR titles will be played exactly as their developers intended .
With its self-illuminating pixel technology, LG OLED TVs boast superior picture quality with vibrant, natural colors emphasized by infinite contrast.
As the first TVs and first console to support Dolby Vision and Dolby Atmos, LG OLED TV
and Xbox Series X
will allow gamers to immerse themselves even further in the action with dynamic visuals and sound.
In addition, to overcome the problem of eye strain that can arise in the gaming sector, all LG 2020 OLED TV models are equipped with TÜV Rhineland certified Eye Comfort Display panels, which meet all the high criteria established by the international testing company.
The certification indicates that the televisions are flickering-free, emit minimal blue light levels and offer a wide color gamut, excellent HDR performance and consistent picture quality over a wide viewing angle.
To ensure even greater comfort to the eyes, LG OLED TVs are also verified as flickering-free and with low blue light emission by Underwriters Laboratories (UL), presenting no photobiological risks.
"We take gamers' needs very seriously when we develop our OLED TVs, so the official partnership with Xbox Series X is a very significant collaboration for us," said SP Baik, Head of the TV product planning division of LG's Home Entertainment Company.
"We are convinced that the best visual quality resulting from the combination of LG OLED TV and Xbox Series X will leave gamers in awe."