Genshin Impact, the update 1.1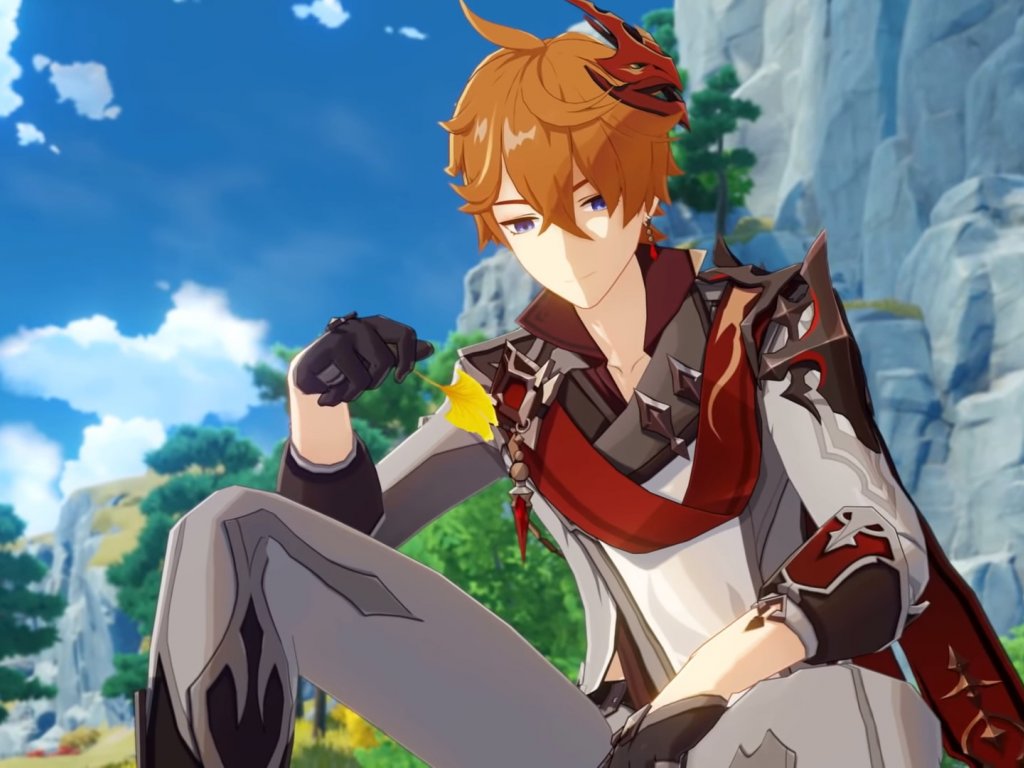 While the lucky ones are amused with the next gen consoles and their eyes are on
PlayStation
5 launch titles such as Spiderman:
Miles Morales and
Godfall, there is a game that has continued to grind impressive numbers for a few months now, a production that has aroused ferocious controversy for its predatory monetization dynamics but which has also been able to carve out a large slice of supporters. We are obviously talking about Genshin Impact, an open world with an oriental mold clearly inspired by Zelda: Breath of the wild which, between a glide with the glider and a white weapon fight, slowly conquered us, up to completely kidnap us in its universe.
It's easy to get stuck in a title like this, capable of offering hundreds of hours of gameplay for free (our counter must have exceeded two hundred hours long ago) and which undaunted is perfected through free updates and activities minors to dabble with. When things were starting to flatten out and lose their bite, MiHoYo pulls his first ace from his sleeve, an update 1.1 capable of retouching the heaviest issues and giving oxygen to the game. So let's see after trying these changes thoroughly how things have improved.
The arrival of a new star
It had already been several weeks that we had been dragging ourselves wearily between one daily mission and the next, almost completely ignoring the search for new artifacts and Mora indispensable to improve our team. After reaching level 70 with the main character and bringing the Adventure Rank to 41, the urge to further enhance ourselves has been lacking a bit. The abyss is still there waiting for us, if we really have to be honest, but the monthly reset and the need to have two parties with four characters armored enough to face it to the end made us give up. The thing we were waiting for most of this update 1.1 was therefore the continuation of the main campaign, with the addition of course of several new side quests and some boss fights that we hoped would be at least beautiful to see.
A New Star Approach, from this point of view, has absolutely not disappointed us, giving us exactly what we had so craved. The quest line unfolds near the commercial port of Liyue and hangs up where we left our Traveler. Paymon will always be at our side to motivate us and create curtains as hateful as they are indispensable and the narration, with its dialogues always well recited even if perhaps a little too banal, runs smoothly without hitches for all the two hours that this part of the adventure takes you will take away. The development is rather linear and begins with some boring search and collection missions but as soon as our alter ego reaches the jade temple things will begin to move quickly, to the point of bringing together in the story many well-known faces to our rescue, between which Ningguang stands out, and also an old acquaintance determined instead to prevent us from achieving our goal. Childe will stand between us and our target in a highly spectacular phased battle, complete with visually captivating transformations and choreographies. Having characters between level 60 and 70 in the party the challenge was rather balanced and certainly more difficult than the battles against Storm Terror and those in the Wolvendom arena, especially during the first moments where Tartaglia's moves hit with deadly precision and they are not very easy to read given all the chaos on the screen caused by the sublime effects and the bright colors given off by the special moves.
When we thought we had seen it all Genshin adds another load and moves the fight on an even scale wider, perhaps less fun to deal with but equally spectacular, for a conclusion that, we do not doubt, will
be able to
leave you with an excellent memory. Too bad then for the brevity of th
is new content
, because overall in an intense game afternoon you can take home the storyline and also the few new side missions, including a side quest dedicated to Tartaglia's background, which we can thus try even in the first person. We are talking about an extremely ductile fighter, armed with a bow but capable of extracting two blades of water if necessary and dueling fiercely in hand-to-hand combat, a five-star that makes us extremely gluttonous but that we will also find it particularly difficult to find in the new banners.
New characters and general improvements
There are five new characters that will arrive on the servers in a few weeks and there is really something for every taste and for every element, or almost. While we continue to collect Primogems thanks to the new missions and achievements to unlock, we now have an extra incentive to return to Genshin Impact as a whole new reputation system has been added with the two Capitals, thanks to which to obtain precious objects with which collect and locate collectibles more easily and also get two special aesthetic gliders at the highest level. Reputation is obtained gradually and although the first three levels are basically given away, to reach the cap you will have to work hard, always having to comply with the usual rules of weekly bounties anchored to the refresh. Now, however, you can switch between daily and reputation missions and try your hand at easier farming thanks to an increase to 160 cap resins, excellent for doing some extra activities during the day. If, like us, you play with it often but not massively, dedicating only an hour a day or so, you will find these changes really perfect to give you the way to always have something to do.
Summing up
There is nothing to do, Genshin Impact despite the many criticisms for its microtransactions and its being gatcha in the soul continues to have fun and we really like it a lot. Of course, the repetitiveness of the various activities after all these hours of play begins to emerge heavily but our advice is always not to be intimidated and try a title that, also given its completely free, is a small pearl. If we then think that the developers are listening and modifying the game based on community feedback, the future can only seem rosy. Whether you have a PlayStation, play on your mobile or have a PC, do not hesitate any longer and give it a chance, you will not regret it.