Games out in September 2022 on PlayStation, Xbox, PC and Switch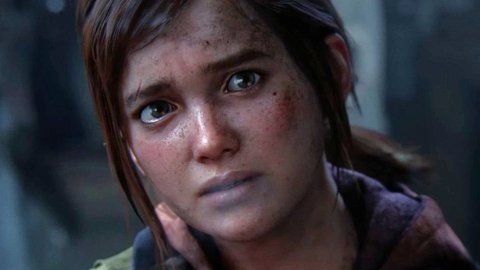 Games out in September 2022 on PlayStation
September 2022 is a really interesting month, full of highly anticipated games. Starting with the controversial The Last
of Us Part 1
, a remake of the Naughty Dog jewel, and continuing with the colorful and fun Splatoon 3, which reaffirms the qualities of the new Nintendo intellectual property.
If then Return to Monkey Island will try to make us go back in time, with its point and click mechanics that combine with an inimitable style, FIFA 23 time will try to stop it: this year will be the last edition of EA
football
to be called that, given that from 2023 the franchise will lose the official FIFA license.
Let's find out, then, the games coming out in September 2022 on PlayStation, Xbox, PC and Switch.
JoJo's Bizarre Adventure: All Star Battle R
JoJo's Bizarre Adventure: All Star Battle R, a combat sequence Coming out on PC, PS5, PS4, XSX, XOne and NSW on September 2nd
Tie-in reissue published in west in 2014, JoJo's Bizarre Adventure: All Star Battle R is a spectacular fighting game developed by CyberConnect2 and based on the work of Hirohiko Araki, also well known in Italy. The game, with a cast of over fifty characters, takes advantage of the peculiarities of the Stands to field a variety of highly spectacular moves.
As we wrote in the tried-and-tested JoJo's Bizarre Adventure: All Star Battle R from Summer Game Fest 2022, the final result is a truly fun and visually exaggerated experience, characterized by deeper mechanics than one would expect and by a style that faithfully reproduces that of the anime: an aspect that many fans of the series will certainly enjoy it.
The Last of Us Part 1
The Last of Us Part 1, Joel Coming to PS5 September 2nd
The long-awaited remake of Naughty Dog's masterpiece makes its debut in September on PS5, involving us again in the dramatic adventure of Joel and Ellie in the midst of a post-apocalyptic America, devastated after the spread of a mysterious mushroom that has transformed most people into ferocious mutants and forced the survivors to lock themselves up in fortified cities.
Completely redesigned from the graphic and sound point of view thanks to the technologies made available by the sequel, The Last of Us Part 1 tells the same story, with the same characters, but it does so on the basis of a substantially different artistic direction, which takes advantage of the new assets, the unedited animations and the revisited polygonal models in order to give us an alternative vision of the same, unforgettable game. .
We recently listed the five reasons that made The Last of Us a cult, and which are all the more valid for the re-edition and of the game, capable of transmitting the emotions of its protagonists in an even more authentic and realistic way, and thus increasing the depth of the story, emphasizing its dramatic moments and more: we talked about it in the review of The Last of Us Part 1 .
Biomutant
Biomutant, our character explores the scenario Released on PS5 and XSX on September 6
The action RPG signed Experiment 101 is updated in September for next-gen platforms, introducing different graphics modes depending on the console: 30 fps and real 4K, over 40 fps and dynamic 4K or 1440p and 60 fps on PlayStation 5, 4K and up to 60 fps on Xbox Series X, with lower resolutions on Xbox Series S and support for adaptive triggers and haptic feedback on the Sony system.
Great news for those who have not yet played Biomutant and may already have it, since the update is free and will allow you to live or relive the adventure of a mutant Wung-Fu combat expert, set against the backdrop of a post-apocalyptic open world scenario inhabited by anthropomorphic animals, with various abilities to unlock throughout the campaign to gain devastating new moves. More details in the Biomutant review.
Temtem
Temtem, our "trainer" and his creatures Out on PC, XSX and NSW on September 6th
L captivating cross between Pokémon and Digimon is finally preparing to take flight with the final version, available in a few days also on PC, Xbox Series X | S and Nintendo Switch. Temtem is exactly this: a passionate tribute to Game Freak productions, which nevertheless demonstrates right from the start that it is able to field its own identity, as well as to count on respectable numbers.
They are in fact hundreds of creatures that we will be able to meet and capture in the game, inserting them in our roster and training them so that they become stronger and stronger. While we explore the wide scenario and engage in various activities, in fact, we will also have to make our monsters fight in the context of turn-based battles of discrete strategic value: we talked about it in the Temtem trial.
Steelrising
Steelrising, an official artwork Out on PC, PS5 and XSX on September 8th
Set during an alternate French revolution in which King Louis XVI exterminated the rebel people using an army of automatons , Steelrising is the new soulslike of Spiders and puts us in command of Aegis, the queen's mechanical bodyguard, sent to the streets of Paris to find out
what happened to
the royal family and if there is a way to stop the madness of the ruler.
Equipped with a devastating arsenal of weapons, often featuring elemental upgrades, we must battle our way through hordes of metal enemies, defeat huge bosses and restore the course of history - a fascinating concept, but one that however, the development team may not have materialized in the best possible way, as written in our Steelrising test.
Splatoon 3
Splatoon 3, one of the characters from the game Coming to NSW on September 9th
A new installment of one of Nintendo's newest and most brilliant intellectual properties,
Splatoon 3 is
preparing to consolidate the brand with an experience that promises to be truly great. If, in fact, the basic formula appears unchanged, with the characters fighting by shooting paint and being able to move in the scenarios taking on different forms, practically every aspect of the game has been enriched in some way.
The multiplayer modes still represent the core of the experience, assisted by a single player campaign that acts as a full-bodied tutorial and by the cooperative mechanics of Salmon Run, a truly exciting horde to face together with friends, which will see us face always different opponents and take full advantage of the capabilities of our units: we talked about this and more in the Splatoon 3 trial.
Blind Fate: Edo no Yami
Blind Fate: Edo no Yami, a violent finisher against an enemy In released on PC, PS5, PS4, XSX, XOne and NSW on September 15th
Developed by the Italian team Troglobytes Games, Blind Fate: Edo no Yami is a highly inspired 2.5D action game set in the future, in which we control a warrior armed to the teeth and equipped with cybernetic implants but without sight. It is thanks to his sword and the ability to amplify his other senses that the character can perceive the many threats that surround him and eliminate them in combat.
Against the backdrop of a new Edo period, among palaces and ruins. of a dystopian Japan, our blind samurai will have to complete his original assignment: defeat the enemies of the Shogun by becoming more aware of his abilities and unlocking new, devastating powers to be exploited even against the huge bosses at the end of the level. While waiting for the review, check out
our tried and
tested Blind Fate: Edo no Yami.
Return to Monkey Island
Return to Monkey Island, the main characters of the upcoming adventure on PC and NSW on September 19th
Ron Gilbert's sensational return of the adventure is about to materialize in September with the launch of Return to Monkey Island on PC and Nintendo Switch, and the series' many nostalgics are ready to embark together with the crew of Guybrush to get overwhelmed once again by emotions. Regardless of the controversy over the graphic style, in fact, there is no doubt that this is one of the most anticipated titles ever.
Set after the events of LeChuck's Revenge, the game takes up the historical characters of the saga and introduces new ones, inviting us to explore the Melee Island scenario and discover its secrets, while we solve the inevitable puzzles using a reinterpretation of the original point and click mechanics, all seasoned with the typical humor of the series. Here's our analysis of the Return to Monkey Island trailer from the Nintendo Direct Mini.
Soulstice
Soulstice, a fighting sequence Coming out on PC, PS5 and XSX on September 20th
Reply Game Studios' new project is an action game with a peculiar setting, a fantasy world suddenly upset by a huge gash in the sky that could set the stage for an invasion of hellish creatures. The two warrior sisters Briar and Lute are sent to check what happened, but the situation degenerates and their mission becomes the only hope to save the world.
Finding themselves merged into a single being, the protagonists of Soulstice they use all their skills in an attempt to ward off evil: this translates into a series of frantic and spectacular Bayonetta-like combat, which includes devastating combos, on-the-fly weapon changes, counterattacks and more. More details in our Soulstice trial, waiting for the review.
Grounded
Grounded, the miniaturized protagonists grappling with the world Released on PC, XSX and XOne on September 27
A sort of "small" project that has finally become big after a few years, Grounded arrives in September on PC and Xbox in the final version, after a very long period in early access that allowed the guys of Obsidian Entertainment to enrich and improve the experience, introducing several new mechanics, contents and functions since the debut.
When we tried Grounded for the first time we were therefore faced with a first draft, the traditional chrysalis which has since become a butterfly while many players discovered how fun (but also dangerous!) it was to explore gardens once reduced to the size of an ant, as happens to the protagonists of the adventure.
Tunic
Tunic, the protagonist grappling with the pitfalls of the scenario Released on PS5 and PS4 on September 27th

A few months after its debut on PC and Xbox, Tunic also arrives on PlayStation consoles, bringing with it its excellent level design, the very inspired exploration phases and, in general, a style and atmosphere that are very close to those of the classic The Legend of Zelda. As an anthropomorphic fox shipwrecked on a mysterious island, we will have to discover the secrets of the scenario and face its pitfalls by gradually unlocking new abilities.

Net of an often problematic combat system, in particular as far as concerns the management of target engagement, the game manages to conquer practically immediately thanks to its lively and colorful graphics, as well as to the many references to the Nintendo series, which the authors wanted to pay homage in an obvious way. The review of Tunic.


FIFA 23
FIFA 23, a chest stop Out on PC, PS5, PS4, XSX, XOne and NSW on September 30th

The last episode to bear this name, given that starting from 2023 the series will become EA Sports FC, FIFA 23 inevitably aims to be the best edition ever for Electronic Arts football, thanks to its official licenses including the Italian Cup. World, cross-play and some major gameplay improvements thanks to HyperMotion2 technology.

The game focuses even more on women's divisions, sophisticated artificial intelligence and great amount of precautions that will differentiate the action from the previous episodes, between reasoned rhythm, improved animations, more reactive controls and even the introduction of Power Shots: we talked about it in the FIFA 23 trial.


More games to be released in September 2022


YEAR: Mutationem, out on NSW on September 1st Ooblets, out on PC, XOne and NSW on September 1st LEGO Brawls, out on PC, PS5, PS4, XSX, XOne and NSW on September 2nd Made in Abyss: Binary Star Falling into Darkness, out on PC, PS4 and NSW on September 2 Circus Electrique, out on PC, PS5, PS4, XSX, XOne and NSW on September 6 Re: Legend, out on PC on September 6 The Tomorrow Children: Phoenix Edition, out on PS5 and PS4 on September 6 White Day: A Labyrinth Named School, out on PS5, XSX and NSW on September 8 NBA 2K23, out on PC, PS5, PS4, XSX, XOne and NSW on September 9 Isonzo, out on PC, PS5, PS4, XSX and XOne on September 13 Little Orpheus, out on PC, PS5, PS4, XSX, XOne and NSW on September 13, XIII, out on NSW on September 13 Dungeons 3, out on NSW on September 15 Foretales, out on PC and NSW on September 15 Metal: Hellsinger, out on PC, PS5 and XSX on September 15 Outer Wilds, out on PS5 and XSX on September 15 SBK 22, out on PC, PS5, PS4, XSX and XOne on September 15 Hardspace: Shipbreaker, out on PS5 and XSX on September 20 The DioField Chronicle, out on PC, PS5, PS4, XSX, XOne and NSW on September 22 Serial Cleaners, out on PC, PS5, PS4, XSX, XOne and NSW on September 22 Session: Skate Sim, out on PC, PS5, PS4, XSX and XOne on September 22 Slime Rancher 2, out on PC and XSX on September 22 Alfred Hitchcock - Vertigo, out on PS5, PS4, XSX, XOne and NSW on September 27 Life is Strange Remastered Collection, out on NSW on September 27 Moonscars, out on PC, PS5 , PS4, XSX, XOne and NSW on September 27 The Legend of Heroes: Trails from Zero, out on PC, PS4 and NSW on September 27 World of Warcraft: Wrath of the Lich King Classic, out on PC on September 27 Brewmaster , out on PC, PS5, PS4, XSX, XOne and NSW on September 29 From Space, out on PC September 29 Valkyrie Elysium, out on PS5 and PS4 on 29 September Legions & Legends, out on PC in September

Have you noticed any errors?