Harvestella, the tried and tested of the JRPG demo with colors from Square Enix farming sim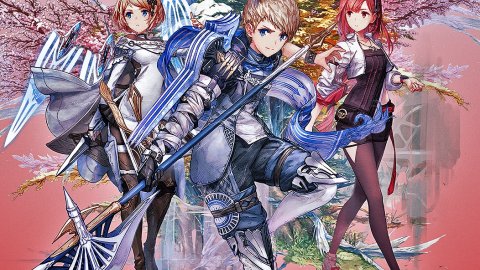 Harvestella
It seems the day before yesterday that we were writing about yet another farm simulator. This time, however, it is Harvestella, produced by Square Enix in what looks like a new experimental course from the publisher, to throw action and role-playing mechanics in the pile. We spent some time with the demo on the Switch just to get a first idea of ​​
what to expect from
this recent announcement of the
Nintendo
Direct and we come up with the ideas in half.
We are facing the most or less convinced of Square in a field that has become rather large over time, a genre that was born hyper niche and the pandemic blew up, thanks to a tornado like Animal Crossing. Rural life simulators have always existed, but until now they had never attracted the attention of the Big ones: this time Square Enix tries to have its say by publishing a first demo that provides an idea of ​​what to expect.
But let's go into detail in this
tried and tested
Harvestella.
Lethe village
Get ready to grow, sow, harvest and give water in Harvestella Square Enix makes it clear that what we are facing is a full-fledged JRPG: a protagonist who wakes up in an abandoned village, a girl who has supernatural colors, a meteorite that descends from the sky carrying an alien capsule. It almost seems that the publisher wants to make it clear immediately that yes, maybe the title refers to farming and yes, the trailer shown winks at a mixed gameplay but hey, there is a story, there are mysterious characters and there is also an inspired character design.
Harvestella comes dressed with a very delicate character trait, but tending to mature, a sort of design evolution taken from the Bravely Default and slightly increased in personal data. After a short and fast character editing (perhaps the shortest ever seen) the demo begins with a small tutorial, some multiple choice dialogue that does not change the progress and a little bit of exploration in the village where we actually wake up, Lethe, a typical pleasant fantasy location, full of joy but surrounded by Quietus, a kind of lethal dust emitted by certain stones during the change of seasons. There is therefore a small twist / element of the setting, which then in effect will carry on the demo in the first two chapters, between new characters fallen from the sky, apparent enemies with almost space armor and of course ... the hoe to plant carrots. All this in a well-kept ecosystem, as per tradition, even if resolution and color choices appear a bit lower, perhaps to favor the framerate on Switch.
Collect and fight
Harvestella offers a mix of role-playing, action and farming sim elements Although there are many interlude scenes, the demo, after introducing us to the village, the supporting actors and the first exploration practices, finally puts us in a position to be self-sufficient. The playful engine that moves the part of preparing our piece of land, sowing and harvesting is structured rather easily and will make happy all those who appreciate these elements of farming sim in video games. But, as we said, we must not forget that Harvestella is and remains a JRPG action: when we are finally free to enter the first area populated by monsters, we can become familiar with the combat system, which however still appears very much in need of a real progression, out of the demo.
Let's try to clarify: there are action fundamentals, there are works that allow you to vary weapons and attacks, there is a system for growing and improving weapons, there are enemies in sight : however, they are all elements that for now appear very superficial, difficult to link together, apparently simple to master and therefore, perhaps, can easily get bored. We hope that the greater skills, the enlargement of the party, perhaps the acquisition of spells will be able to make the dungeons varied.
The days pass quickly, the morning habits are those of a simulator: arrange the field, give water to the crops, maybe fish, take a tour of the shops and take a stroll to kill monsters and the day is already almost gone, perhaps a little too quickly. In the meantime, the story, perhaps the most captivating part for now, reminds us that the world is in danger, the supporting actors are also relatively interesting and the plot fascinates for the issues it seems to deal with.
As expected, Harvestella is halfway between JRPG hack n 'slash and farming simulator, resulting for now balanced between the two parts, although the depth of the whole is still to be seen. Surely, for now, it is the story that takes the most by the hand, thanks to a good character design, a background plot that deals with modern themes and a simple but nevertheless accurate setting. We are curious to see how much Harvestella's canvas will be able to raise the playful components of this curious Square Enix experiment.
CERTAINTY
The plot looks interesting and current Inspired character design It sows and DOUBTS are fought Real depth of both components Technically a bit bare Will you be able to mix the sim part with the JRPG part well? Have you noticed any errors?