Xbox Game Pass, September 2022: All games available in the second half of the month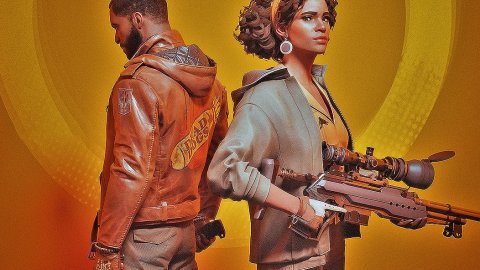 Xbox Game Pass, September 2022
Thanks also to the presence of the Tokyo Game Show, the second wave of games for the
Xbox Game Pass
of September 2022 is quite memorable, with an impressive amount of titles given that we are talking about 15 experiences added to the catalog only in the second half of the month. After an interesting first delivery, but not exactly shocking,
Microsoft
wanted to give a new show of strength with this second half of the month, which includes some high-caliber products, the usual high-level indies and also some unpublished introductions from teams and publishers. Japanese, also included in the initiative linked to TGS 2022 and the presence of the company in that territory.
We also remember the introduction of GoldenEye 007 which took place as a surprise on September 13th and also the games that will leave the catalog on September 30th 2022, which are not few and among which we also find some products of great interest, therefore there may be priorities to line up before diving into the news, but let's kick off the overview of this second half of September 2022.
---
These are the 12 games leaving Xbox Game Pass at the end of September 2022
Last week, Xbox Game Pass blew up the Tokyo Game Show with the announcement of dozens of heavyweight games for the service. The names of Assassin's Creed Odyssey, Deathloop, Guilty Gear Strive, Ni no Kuni Remastered and many more were paraded through Microsoft's conference for the event and made us once again aware of all its benefits. But of course, before these games arrive, we have to make room for them and the Redmond company has already confirmed who will give them a place.
Up to 12 games will leave Xbox Game Pass on September 30, including gems of the horror genre (Visage), speed (several Dirt) and survival (Subnautica: Below Zero). Titles that we will have to take advantage of to try, finish or complete in the remaining days. We leave you a list with all of them:
Games leaving Xbox Game Pass in September 2022
AI: The Somnium Files
Astria Ascending
Dandy Ace
Dirt 4
Dirt Rally
Going Under
Lemnis gate
Slime Rancher
Subnautica: Below Zero
The Procession to Calvary
Unsighted
Visage
Games coming to Xbox Game Pass in 2022 and 2023
So that the pressure and the urgency of the rush do not leave you with such a bad taste in your mouth, we also show you what we will be able to enjoy very soon thanks to Xbox Game Pass. It's not exactly a small thing:
Assassin's Creed Odyssey (Xbox Series X|S, Xbox One and PC) — Available today
Ni no Kuni Remastered (Xbox Series X|S, Xbox One and PC) — Available today
Danganronpa V3 (Xbox Series X|S, Xbox One and PC) — Available today
Metal: Hellsinger (Xbox Series X|S and PC) — Available today
Assasi Amazing Cultivation Simulator (PC) — Available today
You Suck at Parking (Xbox Series X|S, Xbox One, PC and Xbox Cloud Gaming) — Available today
Deathloop (Xbox Series X|S and PC) — 20 de septiembre de 2022
Moonscars (Xbox Series X|S, Xbox One, PC and Xbox Cloud Gaming) — September 27
Valheim (PC) — September 29
Eville (Xbox Series X|S, Xbox One and PC) — October 11
A Plague Tale Requiem - October 18
Persona 5 Royal (Xbox Series X|S, Xbox One and PC) – October 21
Humankind - November 4
Hello Neighbor 2 - Decem,ber 6
The Walking Dead: The Telltale Series — The Final Season (Xbox Series X|S and Xbox One) — 2022
The Big Con (Xbox Series X|S and Xbox One) — 2022
Rainbow Billy: The Curse of the Leviathan (Xbox Series X|S and Xbox One) — 2022
Valheim (Xbox Series X|S, Xbox One and Xbox Cloud Gaming) — spring 2023
Guilty Gear Strive (Xbox Series X|S, Xbox One and PC) – spring 2023
BlazBlue: Cross Tag Battle (Xbox Series X|S, Xbox One and PC) – spring 2023
Ni No Kuni 2 (Xbox Series X|S, Xbox One and PC) — 2023
Born of Bread (Xbox Series X|S, Xbox One and PC) — 2023
Homestead Arcana (Xbox Series X|S, Xbox One and PC) — 2023
Turnip Boy Robs a Bank (Xbox Series X|S, Xbox One and PC) — 2023
STALKER 2 (Xbox Series X|S and PC) — 2023