Undecember, the preview of a Korean Diablo-like who wants to change the rules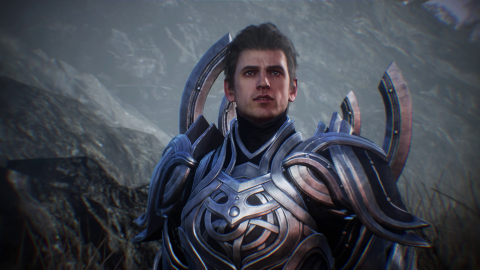 Undecember
Meanwhile
Blizzard
is committed to regaining the world of hack & slash with Diablo, both on PC (with the fourth chapter) and on mobile (with Immortal), in the rest of the world many developers are preparing to put a spoke in the wheel with new interesting proposals. Let's talk about Line Games and Needs Games, respectively publisher and developer, who intend to publish Undecember by the end of 2021.
Undecember is a new hack & slash with RPG elements
that will be
released both on PC (via Steam ) both on mobile in the iOS and Android versions. The development team, which began work on the project in 2019, released a new gameplay trailer and presented the game at a conference (dedicated to multiple projects). Let's see everything we found out about Undecember.
Classic but new
Undecemeber: the only human character to appear in the trailer As mentioned, Undecember is a hack & slash. In other words, we can expect all the basic elements of this type of game. The view of the work of Needs Games will be isometric from top to bottom, the combat system will be based on attacks and skills, essential to take down hordes of enemies inside dungeons.
Needs Games explains, however, that from the beginning the goal was to create a work different from the usual. For this reason, the team has opted for a more RPG drift, thus focusing on elements such as personal role play, character growth and customization and, of course, the farming of objects useful for upgrading. The team explains that the goal in creating each element of the game is to make the experience more fun. For this reason, Needs Games has decided that it will not be possible to activate an automated battle system: Undecember will ask us to fight
in first person
.
Undecemeber: the view is more than classic More interesting is the fact that Undecember does not offer predefined classes. The game
allows you to
create your own character in total freedom, "modeling" the class through chosen skills, weapons and equipment. Needs Games wants the player, by advancing in the adventure and growing the character, to naturally find the fighting style suitable for him, rather than imposing one on him from the beginning, as happens through the choice of the class. Furthermore, it is possible at any time to reset the changes to the character and reassign all the points spent, so as to modify one's "class" as it sees fit from phase to phase.
Consistent with this system, the abilities do not they are fixed, but they are equipped with an object, a kind of rune. Then there is a second category of equipable skills that are also enhanced based on the other skills assigned to the slots next to them: the player must therefore create links between skills to expand their effects. Combinations allow you to customize the avatar to your taste, but we expect some more efficient mixes than others.
Activities for all tastes
Undecember will offer a way to play in solitude, exploring the game world and the dungeons available to go in search of new loot with which to upgrade your character. Of course, there will also be PvE events and PvP modes.
There will be
Raids against powerful bosses that can only be taken down with the support of other players and classic co-op dungeons to face with friends. Of course, there will be no shortage of Guilds, who will be forced to compete and collaborate with each other.
Undecemeber: will the hordes of monsters put us to the test? Of course, like any modern game of this type, Undecember will be supported even after release. Needs Games, already now, has promised that updates and new content will be published on a regular basis so as to give us reason to stay inside the game. Staying on the multiplayer theme, we point out that Undecember is a PC-mobile cross-play game and allows you to switch from one platform to another simply by logging in with the same account: a great way to continue your adventures while away from home.
Technically promising
Undecember will arrive, unless there are delays, towards the end of 2021: there are about six months left from its release and it is therefore too early to give definitive judgments on the technical side of the game, but what
we have seen
so far is certainly promising.
The Nedds Games game is developed using Unreal Engine 4 and the visual impact is already excellent. The environments, while not giving an idea of ​​what has already been seen, show a minimum of variety, with rocky / desert areas, forests, swamps, undergrounds, snow-covered areas and caves. On a technical level, objects, terrains and enemies seem sufficiently detailed. However, the graphic effects of the abilities are the masters: electricity, fire, ice, slashes, magic arrows, ground impacts ... everything is colorful and pleasing to the eye but above all it manages to restore a sense of power and destruction that it's just the hack & slash genre. Obviously we will have to understand if, controls in hand, the sensations are pleasant and if the controls are responsive, but for now we can declare ourselves intriguing. Less certain is the rendering of Undecember in the mobile version.
Undecemeber, for the moment, is an intriguing game. The fact that advancement is free and not tied to a specific class is interesting and promises many hours of fun customization and experimentation. However, the news does not seem to have undermined the fundamental points of the genre: exploration of dungeons, hordes of enemies and search for loot are still central. On a technical level it is promising and the ability to play on both mobile and PC via cross-progression guarantees an additional level of freedom. The graphic rendering on mobile and the actual playability are obviously still a mystery, but we will have time in the coming months to find out more.
CERTAINTIES
Technically it seems solid Great freedom of customization Cross- play and cross-progression DOUBT We don't know how it is on mobile Gameplay yet to be tested Have you noticed any errors?