The Witcher 3: Saiwestwood's Ciri cosplay is wonderful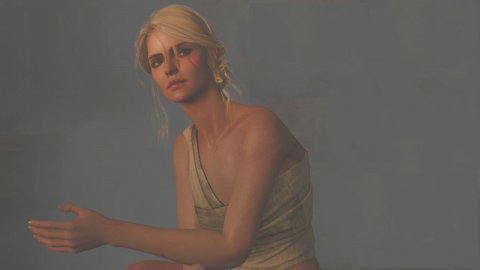 The Witcher 3
The Witcher 3
Wild Hunt
is one of
the most popular games of the last generation. The credit goes to many elements, from the large game map to the mature and interesting storyline. Obviously, fans of the novels were able to see many of the characters they love in action, above all Geralt of Rivia, the protagonist. However, there was also space for Ciri, a secondary character to whom some sections of the game have been dedicated. Now, Saiwestwood offers us his cosplay of Ciri.
As you can see, Saiwestwood has opted for the version of Ciri covered only by bandages. In one section of the game, in fact, the warrior princess of The Witcher 3 was injured and was rescued by some people in a village. When she wakes up, the girl wears only bandages and then has the opportunity to relax in a sauna: this is one of the girl's few moments of tranquility. This Saiwestwood cosplay manages to pass on that brief moment of peace from Ciri.
If you're a fan of The Witcher 3, then you shouldn't miss Likeassassin's Ciri cosplay: it's the coolest ever. How not to mention Ciri's cosplay in the sladkoslava sauna. Mira_ladovira's Yennefer cosplay is also of high quality.
If you prefer other types of fantasy, such as Breath of the Wild: Grusha's Zelda cosplay relaxes in the sauna. It is impossible to forget the
cosplay of Himiko Toga
from lit.miracle: she hypnotizes you with her eyes.
What do you think of the cosplay of Ciri from The Witcher 3 made by Saiwestwood? How much she has made convinced you, or
do you think you
have seen Ciri cosplay of superior quality?
Have you noticed any errors?