Pokémon cards: customer behavior is forcing Walmart to stop selling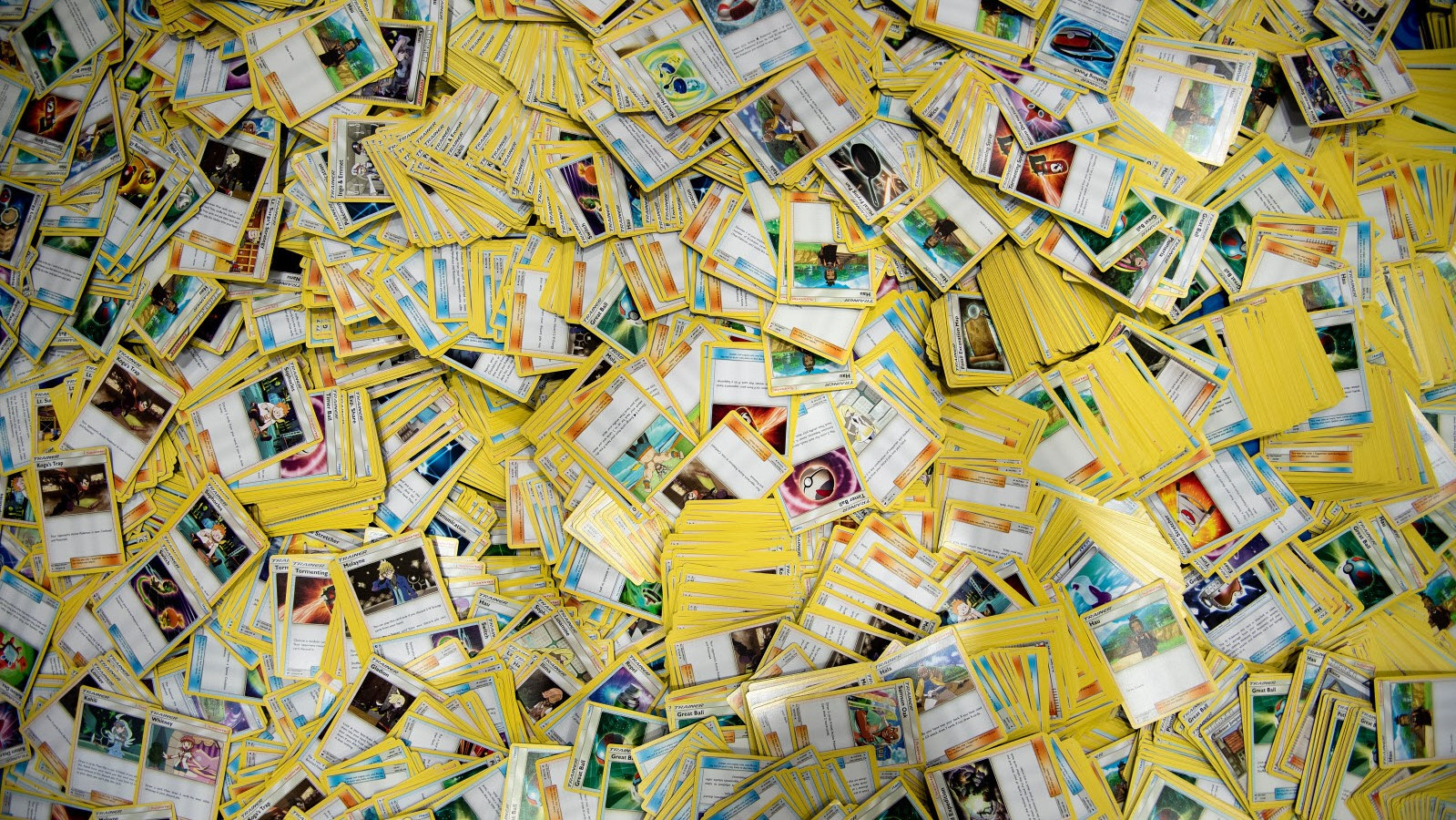 Pokémon cards
The large American chain of stores Walmart has just been followed by Target, a competitor chain: the two have decided to stop selling Trading Card Games cards, and particularly Pokémon cards.
You should know that the popularity of Pokémon cards has exploded in recent years, thanks in particular to collectors, websites and other dedicated YouTube and Twitch channels, sales of very rare cards at spectacular amounts and growing popularity of the franchise globally. This explains why
the price of
cards has generally increased (even the cards found in McDonald's Happy Meals are resold on the web at ridiculous prices), which has forced The Pokémon Company to print more. But this only applies to the latest generation cards. However, the rarer cards are logically not one of them.
This popularity has obviously attracted less well-meaning people than the "classic" Pokémon fan who buys a few card boosters every now and then. Scalping (a practice aimed at buying a very large number of such an item at a low price in order to resell it at a higher price on the net, having emptied the shelves) does not only concern game consoles, but also cards. Pokemon. And the scalpers are numerous and have a great time on the TCG, Pokémon in mind.
Some go further, since a Japanese man was arrested after he stole $ 9000 worth of Pokémon cards from a store in Tokyo. According to the police report, Kensuke Nakanishi broke into a trading card store around 5 a.m. on March 23. Like Team Rocket, he descended from a six-story building with a rope hanging from the roof, then smashed the store window to enter. The man then took nearly one million yen ($ 9,000, € 7,550) of Pokémon and Yu-Gi-Oh! Cards, as well as ¥ 260,000 ($ 2,350, € 1,960) in cash held in the store. . Americans fought over
sports
cards in the parking lot of a Brookfield store, one even pulling out a gun, luckily not firing. Less violent but just as problematic for resellers, customers open boxes of cereal in the middle of the store in order to recover the Pokémon cards offered inside.
So, I guess Pokémon, MLB, NFL, and NBA trading cards are no longer going to be sold at Target stores starting this Friday. pic.twitter.com/pUzbQ9Esey
- Alan Johnson (@TheAlanJohnson) May 12, 2021 Recently, Target started by limiting the number of card packs customers were allowed to buy, and quitting. stock up. The firm had even stipulated that it would not hesitate to bring in the police to disperse people who would camp in front of their stores for maps. Unfortunately, this limitation will not have been enough. On May 5, Walmart announced to stop stocking in stores and selling TCG cards. The cards in question included Pokémon, Yu-Gi-Oh !, Magic, and Digimon, without being an exhaustive list. Target has followed in recent days, and announced that as of May 14, the store
will no longer
sell Pokémon, MLB, NFL and NBA cards. It should be noted that Walmart and Target continue to sell cards on their online stores.
Read next:
Pokémon Radiant Fates, the Pikachu V pack is back! New Pokémon Snap: wild clothing collections appear!
---
US Target stores to stop selling Pokémon cards after rising value prompts threats to staff
© Provided by The Guardian Photograph: Martin Godwin/The Guardian
US retail giant Target will stop selling Pokémon playing cards out of an "abundance of caution" for its staff and other shoppers. The re-sale value of the cards has increased dramatically during the coronavirus pandemic, prompting chaos and threats to staff. Target will also stop selling MLB, NFL and NBA sports playing cards.
The decision comes after man pulled a gun during a fight over trading cards in a Target parking lot in Brookfield, Wisconsin on 7 May. Police said the 35-year-old man produced the gun when he was assaulted by four men aged 23-35 as he left the store, ABC reported.
A shopper who was at the Target during the parking lot incident told Fox news at the time: "It's just kind of sad for the kids. It just sounds kind of ridiculous that adults got into a fight in the parking lot about trading cards."
Related: How live-streamed $375k deal for Pokémon cards ended in disaster
Target confirmed the decision in a statement to comic book and games website Bleeding Cool.
"The safety of our guests and our team is our top priority," it said. "Out of an abundance of caution, we've decided to temporarily suspend the sale of MLB, NFL, NBA and Pokémon trading cards within our stores, effective May 14. Guests can continue to shop these cards online at Target.com."
Joe Maddalena, executive vice-president at Texas-based Heritage Auctions, explained the skyrocketing resale value of the cards, telling Reuters: "When Covid-19 hit, a lot of Gen X and Millennials were looking for things to do and we found a lot of these guys and girls started playing Pokémon again because they grew up with it."
Maddalena said boxes of the 1999 US first edition base set had sold for about $400,000 at auction in recent months. A single card in mint condition for the popular fire-flying character Charizard sold for $300,000 in January, whereas in late 2019 asking prices for a Charizard card were about $16,000, he said.
Earlier this year, Target limited the number of packs per person to three and then one. The store had to stop people camping outside overnight when trading cards were restocked, The Verge reported.
Earlier this year in Japan, a man broke into a trading card shop at dawn by climbing down a rope he tied to the roof of the six-storey building. He then stole 80 Pokémon and Yugioh! cards worth more than US$9,000, Mainichi reported. "I was in my high school's rock climbing club, so I wasn't afraid of heights," the man, who was later arrested, told police.
© Photograph: Martin Godwin/The Guardian The resale value of Pokémon cards has increased dramatically during the Covid-19 pandemic.