Elden Ring, what happened during development?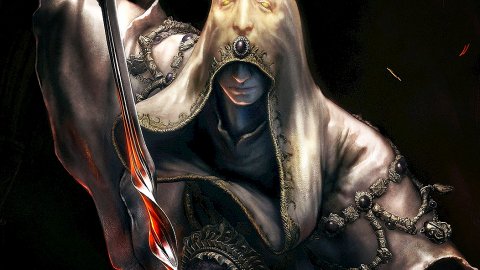 Elden Ring
Elden Ring. His name has now become a legend, synonymous with an object so desired but impossible to have. Some believe that it is just a false myth, a mockery of the developers, while others pray day after day to be able to see two milliseconds of gameplay. After announcing it at E3 of the now distant 2019, the development team remained in total silence. Many gamers, analysts, insiders and industry journalists have hypothesized its appearance in various events over the past few years, but no one had ever guessed right. However, this has in no way affected the desire to see From Software's next ambitious work created by popular author Hidetaka Miyazaki.
Elden Ring exists, it has not been canceled and we hope it will be on the market soon. In the meantime, however, we want to try to hypothesize what may have happened in these years of waiting and silence of From Software, analyzing the possible problems encountered in the development phase of the expected Elden Ring.
The origins of Elden Ring and From Software
Elden Ring was announced with a rather cryptic trailer in the summer of 2019, so almost two years away from today. From Software and Bandai Namco have embarked on a new collaboration for the release of a title on the Playstation 4 and
Xbox
One consoles, without forgetting the
Windows
PC platform. On that occasion, no launch date or window was announced for the title, but considering the timing to which From Software had accustomed us, many expected a release not too far away. According to subsequent rumors, the development of Elden Ring would have begun as early as 2017, when the team concluded work on the Dark Souls III DLC called The Ringed City. This has further raised the hopes of many fans, who were able to foretaste their copy of Elden Ring, convinced that they could get it a few months after its presentation.
Dark Souls in its recent version Remastered The high interest with respect to this title it arises from the excellent curriculum of works marked From Software. The Japanese development studio has managed to create a real sub-genre of video games commonly called "soulslike". It all started in 2009 with the arrival of Demon's Souls, recently brought back in high definition on Playstation 5 with the dedicated remake.
Despite the subdued debut of the first title published exclusively on Playstation 3, From Software decided to continue on its way by introducing only two years later the innovative Dark Souls, still today a milestone
in video games
. In the following years, the various sequels and some spinoffs such as Bloodborne and Sekiro: Shadows Die Twice arrived, both positively received by critics and audiences. In short, after all this success, one can only be excited when such a software house announces its next work, especially because it is not a simple sequel or remake. Hidetaka Miyazaki has publicly stated that he wants to expand the soulslike genre in its natural direction by proposing an open world game.
Wanting to go big, Miyazaki contacted the popular author of A Song of Ice and Fire (hence the TV series Game Of Thrones) George R.R. Martin, who was tasked with creating the background of the game world and its story. This has further increased the anticipation for this new work From Software. Fans are still excited to find out if the open world and soulslike combination could work, along with Martin's touch for the setting.
Construction start and development during COVID
Image taken from the first and only trailer of Elden Ring 2019 has flown away with no news on Elden Ring, if not a few unfounded speculations and rumors. We were welcomed in 2020 by the unpleasant COVID-19 pandemic, which among other things, has caused numerous development problems in the world of video games. This situation lasted for practically the whole of 2020 and unfortunately the pandemic has not yet been sufficiently contained in 2021. We have therefore arrived at the gates of summer, but still no trace of Elden Ring. The recent rumors support the absence of the video game even at E3 this year, once again destroying the hopes of many fans. But what happened to From Software and Elden Ring in these last two years of development?
Another image from the Elden Ring announcement trailer Let's start from 2017, the year in which work began on Elden Ring. From Software at the same time had another very important video game in the pipeline, released in 2019. We are clearly talking about Sekiro: Shadows Die Twice, a welcome title so much so that it won the game of the year award. In the first two years of development the team was engaged in two different projects, probably favoring Sekiro for his imminent release. We can say with absolute certainty that the development of Elden Ring has entered full capacity just in April 2019, just before its official presentation at E3. By 2020, the developers found themselves often having to work from home in smart working, having to face new difficulties and challenges deriving from this completely digital working method. Collaboration in a development team is key, as are the various meetings and briefings to determine if you are progressing on schedule. It goes without saying that both the organization and the work turn out to be more complicated remotely and that the period of adaptation to these new conditions due to the countermeasures for the pandemic has not been short. From Software, as well as numerous other development teams, have had to face these difficulties and this has led to inevitable delays in the work on Elden Ring.
The difficulty of creating an open world
L open world of
Red Dead Redemption 2
The delays and postponements due to development difficulties in recent months are now on the agenda. Many video games have been postponed to 2022, while many others do not yet have a well-defined launch window. However, we still know absolutely nothing about Elden Ring. From Software or Bandai Namco did not spend even half a word on the title, despite the thirst for information shown by fans. This made us think of other possible problems encountered in the development phase, which may not be related to the working conditions in smart working. For example, the new open world structure may have caused some problems, being a novelty for From Software and the soulslike genre. Elden Ring in this sense represents a demanding challenge and the stakes are getting really high. Many gamers have come to expect great things from this team and after some recent disappointments (did anyone say Cyberpunk?), They've probably revised their plans to hit the market with a product worthy of their name. Creating an original open world in 2021 after seeing masterpieces like Red Dead Redemption 2 or
The Legend of
Zelda: Breath Of The Wild is not easy at all, so assuming some hitch in the development or in the general vision of the title, is not so out of place. .
Playstation 5 and Xbox Series X / S Another disturbing element in an already difficult situation could have been the arrival of next generation console. If towards the end of 2020 it could be completely normal to see a title dedicated exclusively to the consoles of the old generation, imagining to see Elden Ring at the end of 2021 (or even later) without support for Playstation 5 and Xbox Series X / S would really be. unthinkable. At this point it is legitimate to ask: does it still make sense to continue developing games for Playstation 4 and Xbox One? These two platforms are now quite dated and limit creativity and development tools. If Elden Ring were to come out in 2022, would it make sense to come up with a cross-gen product? These questions have certainly been discussed among the top management of From Software and perhaps the decision to make was not that simple. In the best of cases they just had to invest additional resources to create optimized versions of Elden Ring, so that they can run better on Playstation 5 and Xbox Series X / S. However, we cannot completely rule out a restart from scratch (or almost) with the aim of bringing the game exclusively to the most modern platforms.
Hardware used in the new
Xbox Series X S
ince consoles have very similar hardware to that of the personal computer, the developers of cross-platform games have decided to change their approach in development. Now they tend to focus mainly on the PC version, which is then adjusted according to the technical specifications of the consoles. Most likely they also used a similar approach for Elden Ring, so most of the effort was invested to create a product suitable for contemporary PC gaming standards. Having to adapt the video game to the old generation consoles is a rather arduous job, because Playstation 4 and Xbox One are now quite dated. Cyberpunk 2077 was a clear example of the disasters that can happen in this development and optimization phase. The hardware limitations of the older generation consoles may have also caused problems for the implementation of a complex open world initially imagined by the developers. This may have led them to change course and opt for the permanent cancellation of Playstation 4 and Xbox One support in favor of better compatibility with next-generation consoles. Getting rid of the technical limitations undoubtedly makes development easier, as you can also use modern tools or technologies such as the fast file transfer offered by the SSD. It would therefore not surprise us to see the next trailer of Elden Ring where the release on Playstation 5 and Xbox Series X / S would be announced, but with the definitive cancellation of the old-gen versions.
When Elden will arrive Ring?
Elden Ring Logo Difficult to make predictions regarding Elden Ring and the world of video games in general. The pandemic has upset all the roadmaps defined by developers and producers, but the first confirmations on the future should soon arrive. In a few weeks, the first summer events such as E3 will begin, followed by countless digital events in streaming and then arrive at Gamescom in the month of August. If Elden Ring doesn't show up in the next couple of months, it most likely won't arrive by the end of the year. The postponement to 2022 would be a further low blow for fans and enthusiasts, but if they are working on a true next-gen experience, the wait could be rewarded as it should be. This absolute silence towards him has certainly not dampened the interest of gamers, on the contrary, it is working almost as a sort of involuntary marketing. Every little rumor, even blatantly false, creates a lot of attention towards the game. After all this time, however, some official release from From Software is needed to finally update their desperate fans.
Have you noticed any errors?