PlayStation Store, December 3, 2020 offers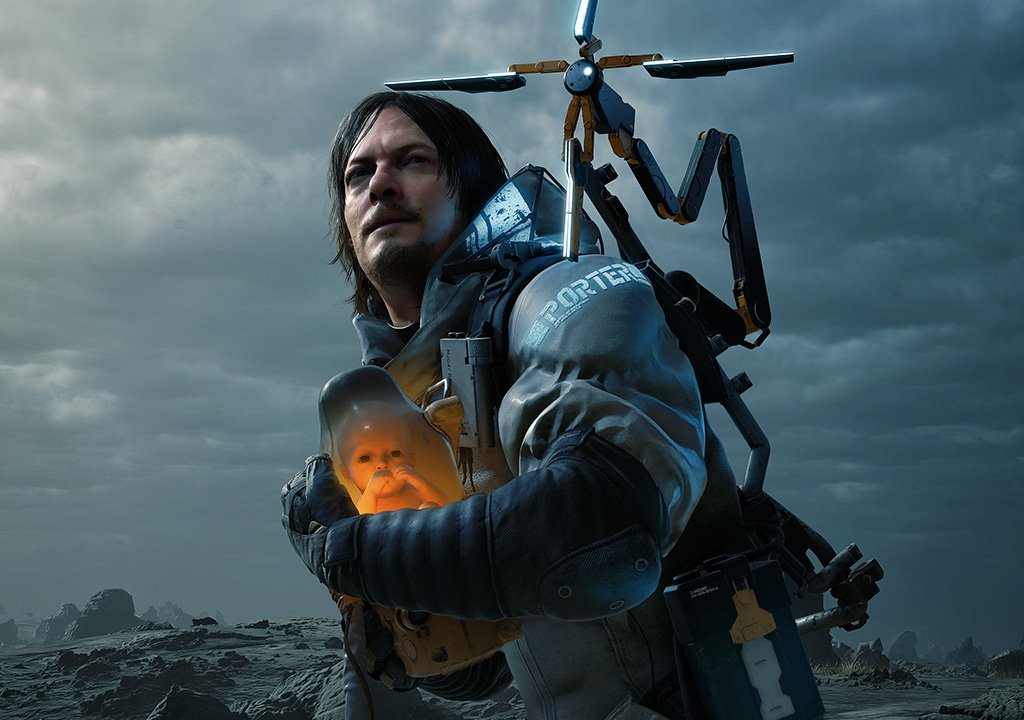 The End of Year Offers on
PlayStation
Store have started: a new promotion with discounts of up to 70% on a wide selection
of PS5 and
PS4
games, some of which are available at the lowest price ever.
Valid until to December 23, this latest PS Store initiative will accompany us throughout the Christmas holidays, giving us the opportunity to make those purchases that we had so far postponed and save a lot of money. But what are the really unmissable titles?
Death Stranding
Last work directed by Hideo Kojima, Death Stranding (19.99 euros instead of 69.99) has never been available at a price lower than this. In short, this is a truly tempting opportunity to make the game yours and immerse yourself in the post-apocalyptic adventure of Sam "Porter" Bridges, charged with reconnecting what remains of the United States ... whatever that means.
At the command of the
character played by
Norman Reedus, we will have to carry out a series of tasks gradually more multifaceted, pushing us into an open world scenario apparently manned by creatures that move on a parallel plane of reality and that can suck us into their world after spotting us.
Metro Exodus
Lowest price ever for Metro Exodus (19.49 euros instead of 64.99 for PlayStation Plus subscribers), third installment of the series developed by 4A Games and based on the novels by Dmitrij Glochovskij. After two episodes set strictly underground, Exodus sees the protagonist of the adventure and his companions determined to embark on a long and dangerous exodus to a potentially safe place.
Is there still hope for humanity? The train Artyom has decided to take seems to lead to safety, but arriving safely at your destination will be another matter entirely. We will have to face the terrible creatures that live on the surface, but also the factions that control the territory and that could block our way.
Uncharted: The Lost Legacy
If you have completed the extraordinary
Naughty Dog
saga but you want more, Uncharted: The Lost Legacy (9.99 euros instead of 19.99) is undoubtedly the product for you. It is in fact a stand alone expansion that tells an alternative story, starring the two adventurers Chloe Frazer and Nadine Ross.
An unprecedented team, all female, born out of necessity: Chloe has the task of recovering an ancient Indian artifact hidden in the western Ghats and only the crafty mercenary Nadine can help her achieve this, in an adventure once again epic, engaging and visually spectacular.
Dishonored
With the End of Year Offers, all the episodes of the extraordinary Dishonored series are back on promotion, and it would be stupid not to take advantage of them. The franchise created by Arkane Studios can indeed boast a lore of great depth, characterized by incredible atmospheres and a setting that is nothing short of suggestive, as well as a gameplay full of stealth facets.
Thanks to the discounts you can make your Dishonored : Definitive Edition at 11.99 euros instead of 39.99, Dishonored 2 even at 5.99 euros instead of 5.99 euros instead of 19.99 and the stand alone expansion Dishonored: The Death of the Outside at 8.99 euros instead of 29 , 99. Or, if you don't own any of the episodes, proceed directly to purchase the Dishonored Complete Collection for 23.99 euros instead of 79.99.
As mentioned at the beginning, There are quite a few PS4 games currently available on offer and it would be a shame not to name a few. Ni no Kuni: The Threat of the White Witch Remastered (9.99 euros instead of 49.99) is certainly an excellent example of a production perhaps not very publicized but of great quality, born from the happy meeting between Level-5 and Studio Ghibli.
There are also several episodes of Assassin's Creed at a discount: Assassin's Creed Odyssey at 19.59 euros instead of 69.99 (with the very rich Gold Edition at 34.99 euros instead of 99.99: it also includes the remasters of Assassin's Creed III and Assassin's Creed Liberation), Assassin's Creed Origins for € 15.39 instead of 69.99 and Assassin's Creed Unity for € 11.99 instead of 29.99.
The excellent action adventure Tomb Raider: Definitive Edition can be yours for as little as € 2.99 instead of € 19.99, the sequel Rise of the Tomb Raider: 20 Year Celebration is available for just € 5.99 instead of 29.99 and, remaining on the subject of games at ridiculous prices, c 'is also the excellent Deus Ex: Mankind Divided at € 4.49 instead of € 29.99. All purchases to be made with your eyes closed, considering the sums required.
If you are looking for dark and disturbing atmospheres, finally, we recommend the narrative horror adventure
The Dark Pictures
: Man of Medan for 9.99 euros instead of 29.99, the remake of the classic MediEvil for 14.99 euros instead of 29.99 and the demanding action RPG Dark Souls II: Scholar of the First Sin for 9.99 euros instead of 19.99.