Playstation Portable: Sony is planning a big comeback?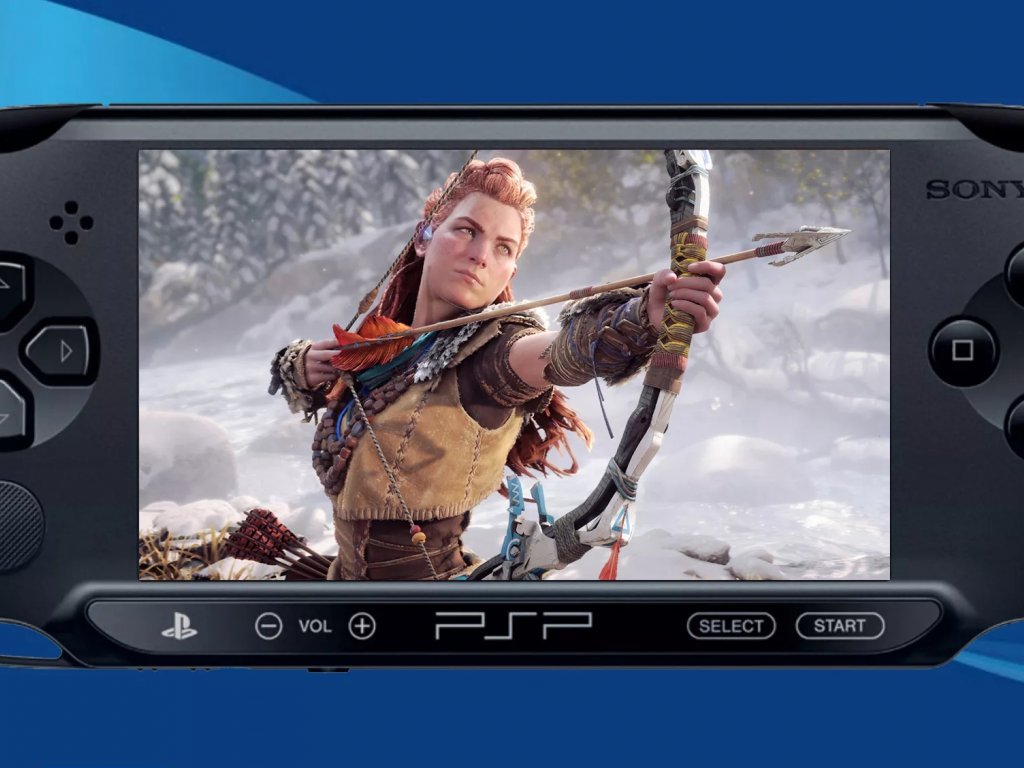 Through a recent patent and some statements made between the lines,
Sony
has confirmed its interest in portable consoles. After the unfortunate story with
Playstation
Vita, could there be room for another Playstation Portable? The mobile market is constantly growing
and Nintendo
with Switch is demonstrating the actual popularity of its hybrid and portable console day after day. The sales recorded by the competitor are in fact very good, a sign that the market still requires products of this type. In fact, smartphones have not yet managed to completely replace the need for a portable console dedicated exclusively to gaming and perhaps they will not do so soon. In this article we will analyze which are the most probable options to review a Playstation Portable in the future and which technologies it could use to be truly avant-garde and capture the interest of millions of gamers.
The patent
Sony in the recent past has shown that it can build respectable portable consoles. What was missing is mainly software support, re
presented by
the release of valid exclusives capable of catching new buyers of the console itself. The latest incarnation of the Sony portable console is the Playstation Vita, a nice little gem with an OLED screen, two analog sticks, back buttons and touch controls. The recently filed patent does not mention in detail what the design and controls of this hypothetical new Playstation Portable would be, but instead speaks of an important function. The console should in fact take advantage of a 5G modem to connect to the mobile network and therefore be able to play games directly via streaming. Its use could therefore be twofold: via
Playstation Now
to access the library of
games available
on Sony's cloud servers; or directly play the games from our home console connected to the network via Remote Play. In both cases, the Playstation Portable 5G would allow you to play the new generation titles, despite not having a dedicated hardware to be able to play them internally.
In this way Sony would be able to solve the biggest problem of Playstation Vita, namely the lack of video games. The new hypothetical portable console would in fact have the same stock of Playstation 4 and
Playstation 5
titles, all available via streaming. Similarly Sony would also solve the problem of computing power, often difficult to bring into a portable console. Nintendo Switch in fact is certainly not a console with high performance, also because we must always consider the balance between power and consumption in order not to make autonomy ridiculous. Furthermore, the fact of having little computing power could easily lower the costs of the hardware and therefore of the console itself, which could reach the market around € 200, perhaps to compete directly with Nintendo Switch Lite. However, we must consider that the market is not yet ready for such a console, mainly for two reasons. Both in terms of home connections, but especially mobile ones, we are not yet ready to handle data traffic to make streaming truly enjoyable. Only a few can enjoy services such as Playstation Now or Stadia, thanks to their fiber connections. 5G is not very widespread and will still be for a few years, so even on the move the operation of a Playstation Portable 5G would be quite problematic.
Better than a smartphone?
In addition to having to have 5G coverage to ensure the smooth functioning of streaming video games, a fairly generous data plan would also be clearly needed. This expense would be in addition to that of the portable console, in addition to the cost of subscribing to services such as Playstation Now to be able to play online. Expected consumption is around 2.5GB per hour, for 720p streaming playback. So, imagining an average game time of at least half an hour a day, it would easily reach around 40 GB per month. Sony could probably seek agreements with telephone operators, so that they create special offers for its console, perhaps containing a 5G SIM with a data package and a subscription to Playstation Now at a fixed price per month. In fact, mobile network operators often offer packages with Spotify subscriptions, Netflix and other streaming services, so we do not see this option so unattainable. Given this due consideration, one might wonder if it would actually make sense to buy such a console. Having already a smartphone, perhaps with a good data promotion and support for the 5G network, why should a user invest in another device to connect to the network and therefore for which it would be necessary to pay additional subscriptions?
In our guide at cloud gaming we have listed several really excellent accessories for your smartphone, which transform the device into a real portable gaming console. Would it be enough to own a smartphone to have essentially the same comfort and functionality as a dedicated portable console? Probably yes, so it wouldn't be that easy for Sony to place a product like the Playstation Portable 5G on the market. First of all, the price should be very affordable, probably even under the € 200 euros mentioned above. In the same way, really affordable subscriptions should be guaranteed for the data plan and the use of Playstation Now, with a maximum expense probably not exceeding € 10 per month. Perhaps in this case the user could really consider purchasing a portable console, perhaps to have a device dedicated exclusively to video games so as not to interfere with the use and autonomy of the smartphone.
A hybrid console
Wanting to find a way to make this console more palatable, Sony should take further cues from
the Nintendo
console. The hybrid nature of Nintendo Switch could be a valid workhorse for a new hypothetical Playstation Portable. We have just seen how the mobile console would probably have a big competitor to beat, represented by smartphones widely spread all over the world. Making it a hybrid console, perhaps to be connected to a TV via a special dock station (in full Nintendo Switch style), the device would certainly acquire further value. With a much lower cost than a new generation console you could get a game machine able to offer us the same titles via streaming, both in our living room and on the move. In this way Sony would then combine two products already seen previously: the Playstation Portable and the Playstation TV. Of course, even in this case a simple application for the Smart TV would be enough to bring a service like Playstation Now on the TV in our living room, but by keeping the hybrid console low, we are sure that it would be able to attract the attention of many users. Sony would also register earnings with the sale of services such as Playstation Plus and individual video games, without neglecting the sales of any dedicated accessories such as controllers, headphones and dock stations.
In short, it is by no means an easy product to bring to market, but it may have its own why. Streaming services are becoming increasingly popular, run by large companies like Google,
Microsoft
and Amazon, which have an almost infinite budget. Sony from this point of view, although it was among the first to offer such a service, is clearly struggling for the lack of a good infrastructure. A product like the hybrid Playstation Portable could therefore revive a little interest in Playstation Now and give new life to the streaming service offered by Sony. After the recent agreement with Microsoft for sharing Azure servers in the gaming sector, the Japanese company is undoubtedly preparing some new gems for its streaming service, which will perhaps be joined by this new hypothetical model of Playstation Portable.