It Takes Two presented by Josef Fares at the Game Awards 2020, release and details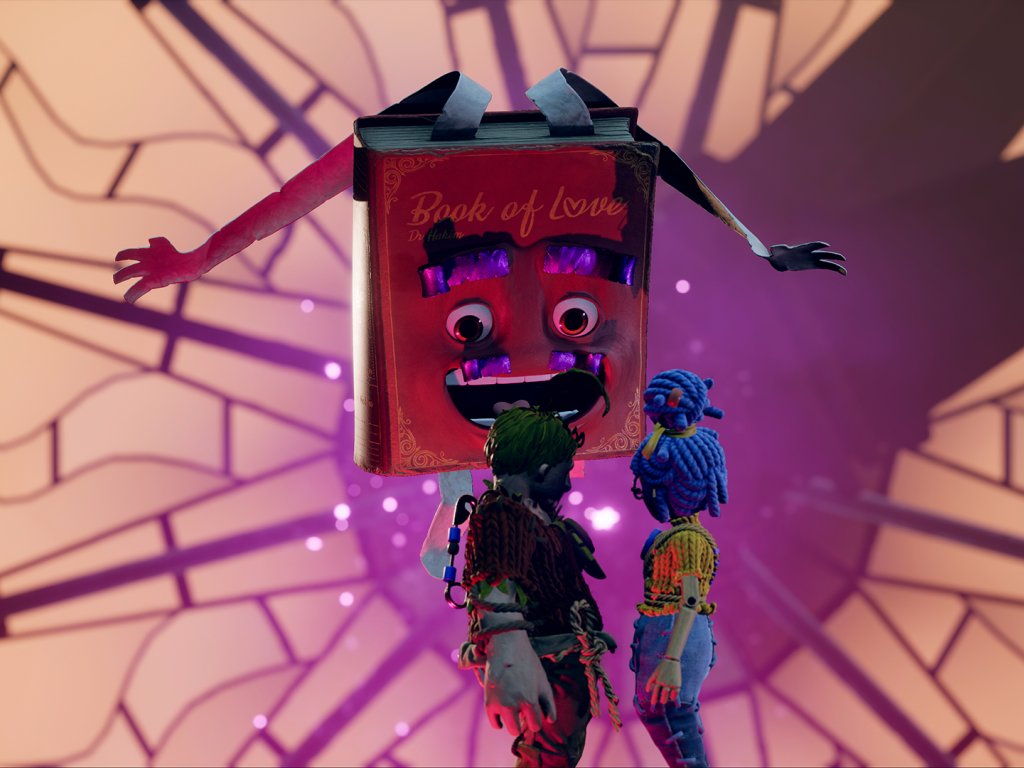 It Takes Two is the new game by Hazelight and director Josef Fares, founder of the team, presented during the evening of
the Game Awards 2020
with a trailer and some first materials and information, revealing itself to be a particularly interesting title, arriving on March 26, 2021 .
Carrying on the concept on which the previous game by the same author was already based, namely A Way Out, It Takes Two is always based on compulsory cooperative action, staging a sort of adventure with elements 3D platformer with a somewhat different and original style.
The new adventure stages the stories of Cody and May, a couple in crisis who find themselves transformed into two puppets and projected into a strange magical world from which they can only come out with perfect collaboration to face adversity.
In It Takes Two, the two protagonists must therefore put aside their grudges and try to find the perfect cooperation to exit from troubles and along the way, possibly, awaken even the dormant positive feelings for each other, discovering that the best thing is to be together and face difficulties with collaboration and harmony.
It is clearly an evolution of the concept seen in A Way Out, also focused on cooperation between two players, but in this case everything is transported to a bizarre magical world that allows you to face much stranger and more varied situations.
In order to ensure that anyone can play cooperative multiplayer, the game allows both split-screen and online, and every shopper is entitled to a Friend's Pass, which allows a second player to access the game for free.
Announced at EA Play Live 2020, It Takes Two has the release date set for March 26, 2021 on PC, Stadia,
PS4
, Xbox One and even
PS5
and Xbox Series X
with free upgrades from current generation to next gen.
Today,
Electronic Arts
and Hazelight Studios officially unveiled It Takes Two, a cross-genre platform adventure video game created to be a purely cooperative experience, which will be released on March 26, 2021 on consoles and PCs.
Developed by the leaders of the cooperative gaming industry, It Takes Two is the next title from Hazelight, the BAFTA award-winning studio with A Way Out.
Featuring extraordinarily varied gameplay and a compelling narrative that is intertwined with a fantastic journey, the video game follows Cody and May, a couple in crisis, as they learn to overcome their differences and work together.
It Takes Two will drag players into a wild and wonderful race where there is only one certainty: together we are better.
"At Hazelight we always try to exceed expectations and It Takes Two will make your head spin!" said Josef Fares, Founder and Game Director of Hazelight Studios.
"We have drawn on all the lessons of our previous titles and enhanced them, linking narrative and gameplay mechanics for a genre-changing experience. Players will travel through insane challenges in a fantasy world ever seen before. It will be completely different from what people expect from a co-op video game! "
"We are incredibly excited to be working with Hazelight on their second release with EA Originals," said Steve Pointon, SVP 3rd Party Content & Development at Electronic Arts.
"Hazelight has a truly unique storytelling method that intertwines gameplay and narrative, delivering a deeply immersive and thrilling experience. We can't wait for everyone to experience innovation, talent and mastery used in the creation of th
is video game
. "
Get ready for an all-new, insane journey in It Takes Two, the thrilling platforming adventure video game built strictly for cooperation.
Play as Cody and May, two humans transformed into dolls by a magical spell who, trapped in a fantasy world where unpredictability lurks around every corner, are reluctantly urged to save their relationship now in the balance.
In It Takes Two, players will work together through a multitude of sensational and fun challenges, such as piloting a pair of underwear or DJing in a lively nightclub. Players will work their way through a unique and metaphorical game experience, thanks to the character abilities associated with each new level, and an abundance of unexpected obstacles and hilarious and heartfelt moments.
To play together, invite a friend to join for free with the Friend's Pass, facing ever-changing challenges that can only be solved by collaborating.
Around every corner there is a new and absurd challenge to face, from furious vacuum cleaners to suave love gurus, from gangster squirrels to magical snowballs, you never get bored. Whether in online or local co-op, there are plenty of opportunities to team up and become an unstoppable couple.