Dead Cells deploys its Malaise Update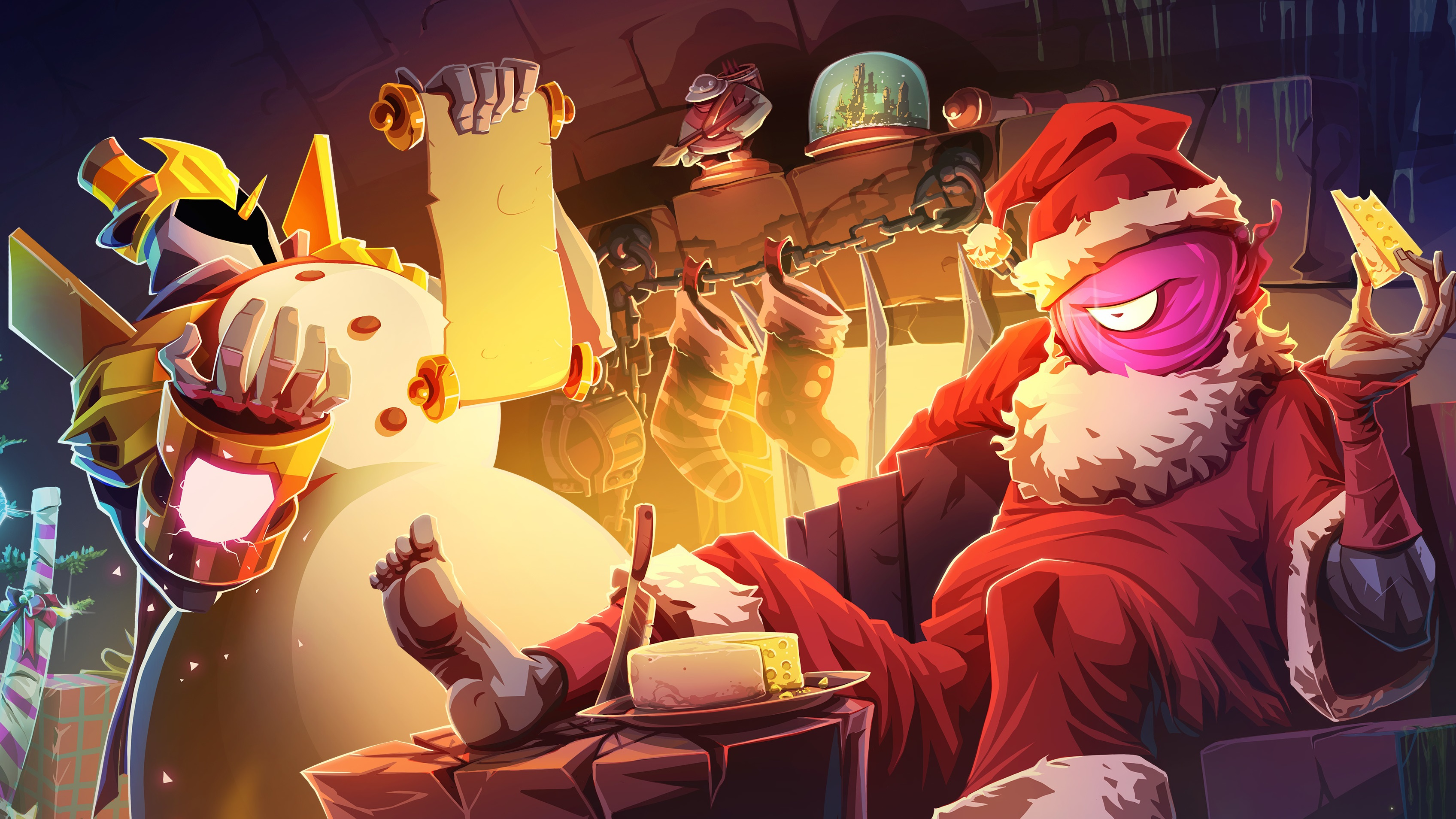 As previously announced, Evil Empire and Motion Twin are preparing the next expansion for Dead Cells, dubbed Fatal Falls. In the meantime, the developers are rolling out a new update, the Malaise Update.
After many weeks of testing, the Malaise is
now available
in Dead Cells in a form deemed balanced. This modifier gradually strengthens enemies, while players take penalties. The only way to fight is to clean the areas, but it will be possible to control the progress with the potions. When less than 10% of enemies remain, Malaise is considered eliminated.
When the Malaise is active, enemies can especially become elites, while base elites spawn more often and all food is contaminated. If players manage to get the Discomfort event cleared, the progress bar will be stuck until the next biome. Finally, note that at this time, it will no longer be possible to lower the level of infection, and enemies will stop appearing.
The game team does not stop there, since the scaling of colors has been redesigned just like the backpack, new mutations have been added in the company of the Katana, a new mob has appeared, as well as a new room
dedicated to
the Hand of the King . In addition, some comfort improvements have been incorporated. In detail, we therefore find:
Miscellaneous additions
Katana: Allows you to perform an oblique attack then to follow up with a charged attack Appearance of the Demolisher: Fires explosives repelling the player and causing heavy damage. For the moment, it appears mostly in the distillery, but can be seen in other places as an
alternative to
the knife thrower Integration of several costumes including two dedicated
to Christmas
New scenario room dedicated to the Hand of the King Integration of the regime au fromage: "No self-respecting French studio can pass up the opportunity to let you eat cheese, so we offer you the opportunity to treat yourself with a nice slice of smelly Camembert!" Backpack Redesign
New Mutations
Acrobatic Preparation (Tactic): Attacking with a ranged weapon also allows attacking with a stored ranged weapon. Roll to reload Porcupine Backpack (brutality): Rolling an enemy allows you to attack with stored melee armies. Tortoise Wheel (Brutality): Performs parry attacks and throws projectiles from a stored shield when parrying. Fatal Cadence (Survival): Increases attack speed when the player alternates between primary and secondary weapon. Ranger's Gear (Tactical): Increases damage from ranged attacks after using a skill. All the changes made by the Malaise Update are
available on
the Dead Cells Steam page.