Attack of the Giants, suika_0804's Mikasa cosplay celebrates the last season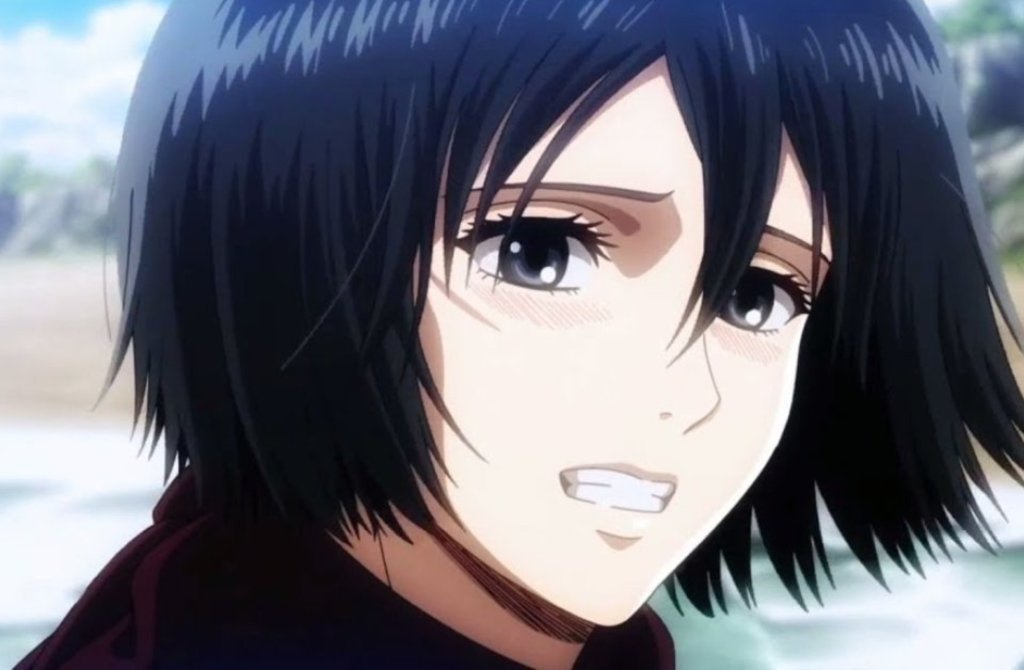 To celebrate the arrival of the last season of Attack of the Giants, we see this superb cosplay of Mikasa Ackerman made by the Taiwanese cosplayer suika_0804. It is a truly superb work, both for the re
production of
the costume and for that of the accessories, including the three-dimensional maneuvering device, the most iconic object of the series.
Mikasa is one of the absolute protagonists of the series, as well as one of the most skilled members of the Reconnaissance Army, always ready to give her all to save her childhood friends of her Eren and Armin. suika_0804 manages not only to dress like Mikasa, but also to interpret her closed
and mysterious
character, as well as her enormous willpower.
"As you
have already
understood, the Reconnaissance Army was created thanks to countless sacrifices . There are still too many things we do not know about the outside world. However, if all this will serve to restore the world to Humanity ... then no one will regret having dedicated their heart to this cause. None. "- Erwin Smith
var ig = document.getElementById ('ig_csgwv'); ? data \ u002Dinstgrm \ u002Dversion \ u003D \ u002213 \ u0022 style \ u003D \ u0022 background: #FFF \ u003B border: 0 \ u003B border \ u002Dradius: 3px \ u003B box \ u002Dshadow: 0 0 1px 0, rgba (0,0 0.5), 0 1px 10px 0 rgba (0,0,0,0.15) \ u003B margin: 1px \ u003B max \ u002Dwidth: 540px \ u003B min \ u002Dwidth: 326px \ u003B padding: 0 \ u003B width: 99.375% \ u003B width : \ u002Dwebkit \ u002Dcalc (100% \ u002D 2px) \ u003B width: calc (100% \ u002D 2px) \ u003B \ u0022 \ u003E \ u003Cdiv style \ u003D \ u0022padding: 16px \ u003B \ u003C \ u00222 \ u0022https: //www.instagram.com/p/CIi2p8Ihp6x/? utm_source \ u003Dig_embed \ u0026amp \ u003Butm_campaign \ u003Dloading \ u0022 style \ u003D \ u0022 background: #FFFFFF \ u003Bight \ u002 padding \ u00Bight line \ u002 u003B text \ u002Dalign: center \ u003B text \ u002Ddecoration: none \ u003B width: 10 0% \ u003B \ u0022 target \ u003D \ u0022_blank \ u0022 \ u003E \ u003Cdiv style \ u003D \ u0022 display: flex \ u003B flex \ u002Ddirection: row \ u003B align \ u002Ditems: center \ u003B \ u003C \ u0022 style \ u0022background \ u002Dcolor: # F4F4F4 \ u003B border \ u002Dradius: 50% \ u003B flex \ u002Dgrow: 0 \ u003B height: 40px \ u003B margin \ u002Dright: 14px \ u003B width: 40px \ u003B \ u0022 u003E \ u003Cdiv style \ u003D \ u0022display: flex \ u003B flex \ u002Ddirection: column \ u003B flex \ u002Dgrow: 1 \ u003B justify \ u002Dcontent: center \ u003B \ u0022 \ u003E \ u004Cdiv style \ u004Cdiv # \ u003B border \ u002Dradius: 4px \ u003B flex \ u002Dgrow: 0 \ u003B height: 14px \ u003B margin \ u002Dbottom: 6px \ u003B width: 100px \ u003B \ u0022 \ u003E \ u003C \ u003D style \ u003D background \ u002Dcolor: # F4F4F4 \ u003B border \ u002Dradius: 4px \ u003B flex \ u002Dgrow: 0 \ u003B height: 14px \ u003B width: 60px \ u003B \ u0022 \ u003E \ u003C / div \ u003E \ u003C / div \ u003E \ u / div \ u003E \ u003Cdiv style \ u003D \ u0022padd ing: 19% 0 \ u003B \ u0022 \ u003E \ u003C / div \ u003E \ u003Cdiv style \ u003D \ u0022display: block \ u003B height: 50px \ u003B margin: 0 auto 12px \ u003B width: 50px \ u003B \ u0022 \ u u003Csvg height \ u003D \ u002250px \ u0022 version \ u003D \ u00221.1 \ u0022 viewBox \ u003D \ u00220 0 60 60 \ u0022 width \ u003D \ u002250px \ u0022 xmlns \ u003D \ u0022https.org: //000/w svg \ u0022 xmlns: xlink \ u003D \ u0022https: //www.w3.org/1999/xlink \ u0022 \ u003E \ u003Cg fill \ u003D \ u0022none \ u0022 fill \ u002Drule \ u003D \ u0022evenodd \ u0022 \ stroke \ u00none u0022 stroke \ u002Dwidth \ u003D \ u00221 \ u0022 \ u003E \ u003Cg fill \ u003D \ u0022 # 000000 \ u0022 transform \ u003D \ u0022translate (\ u002D511.000000, \ u002D20.000000) \ u003C u003 path \ u003D \ u0022M556.869,30.41 C554.814,30.41 553.148,32.076 553.148,34.131 C553.148,36.186 554.814,37.852 556.869,37.852 C558.924,37.852 560.59,36.186 560.59,34.131,30 5560.59.824 , 30.41 M541.60.657 C535.114.60.657 530.342.55.887 530.342.50 C530.342.44.114 535.114,39.342 541.39.342 C546 .887,39.342 551.658,44.114 551.658,50 C551.658,55.887 546.887.60.657 541.60.657 M541.33.886 C532.1,33.886 524.886,41.1 524.886,50 C524.886,58.899 532.1,66.113 541,66,113 C549.9, 66.113 557.115.58.899 557.115,50 C557.115.41.1 549.9,33.886 541.33.886 M565.378,62.101 C565.244,65.022 564.756,66.606 564.346,67.663 C563.803,69.06 563.154.70.057 562.106.71.106 560.06,72,803 558,662.73,347 C557.607,73,757 556,021,74,244 553,102,74,378 C549,944,74,521 548,997,74,552 541,74,552 C533,003,74,552 532,056,74,521 528,898,74,378,244,74,552 C521.94.72.803 520.942,72.155 519.894.71.106 C518.846.70.057 518.197.69.06 517.654.67.663 C517.244.66.606 516.755.65.022 516.623,62.101 C516.479.58.943 516.448.57.996 516.448.42.50 C , 41,056 516,623,37,899 C516,755,34,978 517,244,33,391 517,654,32,338 C518,197,30,938 518,846,29,942 519,894,28,894 C520,942,27,846 521,94,27,196 523,338,26,654 C524,393,28,744 532,679 .057,25.4 79 533.004.25.448 541.25.448 C548.997.25.448 549.943.25.479 553.102.25.623 C556.021.25.756 557.607,26.244 558.662,26.654 C560.06.27.196 561.058.27.846 562.106.28.894 561.058.27.846 562.106.28.894 563.154.23.94. 32.338 C564.756,33.391 565.244,34.978 565.378,37.899 C565.522,41.056 565.552,42.003 565.552.50 C565.552,57.996 565.522.58.943 565.378,62.101 M570.82.37.631 C570.674,34.425.438 570.149.449 C568.659,28.377 567.633,26.702 565.965,25.035 C564.297,23.368 562.623,22.342 560.652,21.575 C558.743,20.834 556.562,20.326 553.369,20.18 C550.169,20.033 549.148.20 541.20 C532.853,20 531.831 , 20.033 528.631,20.18 C525.438,20.326 523.257,20.834 521.349,21.575 C519.376,22.342 517.703,23.368 516.035,25.035 C514.368,26.702 513.342,28.377 512.574,30.349 C511.834,32.258 511.326.14,35 .035,40,831 511,41,851 511,50 C511,58,147 511,035.59.17 511,181,62,369 C511,326,65,562 511,834,67,743 512,574,69,651 C513,342,71,625 514,368,73,296 516,035,74,965 C517,703,76,634 516,035,74,965 521.349,78.425 C523.257,79.167 525.438.79.673 528.631.79.82 C531.831.79.965 532.853,80.001 541.80.001 C549.148,80.001 550.169,79.965 553.369,79.82 C556.562.79.673 558.743,762.78.425 560.623 , 77,658 564,297.76,634 565,965.74,965 C567,633,73,296 568,659,71,625 569,425,69,651 C570,167,67,743 570,674,65,562 570.82,62,369 C570,966,59.17 571,58,147 571,50 C571,41,831,851 570,631 \ u0022 \ u003E \ u003C / path \ u003E \ u003C / g \ u003E \ u003C / g \ u003E \ u003C / g \ u003E \ u003C / svg \ u003E \ u003C / div \ u003E \ u003Cdiv style \ u002top \ u002pad \ 8px \ u003B \ u0022 \ u003E \ u003Cdiv style \ u003D \ u0022 color: # 3897f0 \ u003B font \ u002Dfamily: Arial, sans \ u002Dserif \ u003B font \ u002Dsize: 14px \ u003Bstyle font \ u002 weight \ u002 \ u003B line \ u002Dheight: 18px \ u003B \ u0022 \ u003E View this post on Instagram \ u003C / div \ u003E \ u003C / div \ u003E \ u003Cdiv style \ u003D \ u0022padding: 12.5% ​​0 \ u003B \ u0022 \ u003C div \ u003E \ u003Cdiv style \ u003D \ u0022display: flex \ u003B flex \ u002Ddirection : row \ u003B margin \ u002Dbottom: 14px \ u003B align \ u002Ditems: center \ u003B \ u0022 \ u003E \ u003Cdiv \ u003E \ u003Cdiv style \ u003D \ u0022background \ u002Dcolor: \ u002F4F4 border 12.5px \ u003B width: 12.5px \ u003B transform: translateX (0px) translateY (7px) \ u003B \ u0022 \ u003E \ u003C / div \ u003E \ u003Cdiv style \ u003D \ u0022background \ u002Dcolor: # F4F4F4 height: # F4F4F4 \ u003B transform: rotate (\ u002D45deg) translateX (3px) translateY (1px) \ u003B width: 12.5px \ u003B flex \ u002Dgrow: 0 \ u003B margin \ u002Dright: 14px \ u003B margin \ u002Dleft: 2px \ u003 \ u003 \ u003C / div \ u003E \ u003Cdiv style \ u003D \ u0022background \ u002Dcolor: # F4F4F4 \ u003B border \ u002Dradius: 50% \ u003B height: 12.5px \ u003B width: 12.5px \ u003B transform: translate2 \ u0018px ) \ u003B \ u0022 \ u003E \ u003C / div \ u003E \ u003C / div \ u003E \ u003Cdiv style \ u003D \ u0022margin \ u002Dleft: 8px \ u003B \ u0022 \ u003E \ u003Cdiv4 style \ u004FD style \ u003D u003B border \ u002Dradius: 50% \ u003B flex \ u0 02Dgrow: 0 \ u003B height: 20px \ u003B width: 20px \ u003B \ u0022 \ u003E \ u003C / div \ u003E \ u003Cdiv style \ u003D \ u0022 width: 0 \ u003B height: 0 \ u003B border \ u002Dtop \: 2px solid transparent u003B border \ u002Dleft: 6px solid # f4f4f4 \ u003B border \ u002Dbottom: 2px solid transparent \ u003B transform: translateX (16px) translateY (\ u002D4px) rotate (30deg) \ u0022 \ u003E \ u003C / div \ u003C u003E \ u003Cdiv style \ u003D \ u0022margin \ u002Dleft: auto \ u003B \ u0022 \ u003E \ u003Cdiv style \ u003D \ u0022 width: 0px \ u003B border \ u002Dtop: 8px solid # F4F4B borderF4 \ u00p transparent : translateY (16px) \ u003B \ u0022 \ u003E \ u003C / div \ u003E \ u003Cdiv style \ u003D \ u0022 background \ u002Dcolor: # F4F4F4 \ u003B flex \ u002Dgrow: 0 \ u003B height: 12px \ u003 transform width \ u003 : translateY (\ u002D4px) \ u003B \ u0022 \ u003E \ u003C / div \ u003E \ u003Cdiv style \ u003D \ u0022 width: 0 \ u003B height: 0 \ u003B border \ u002Dtop: 8px solid # F4F4F4 \ u002xb border: 8px solid transparent \ u003B transform: tran slateY (\ u002D4px) translateX (8px) \ u003B \ u0022 \ u003E \ u003C / div \ u003E \ u003C / div \ u003E \ u003C / div \ u003E \ u003Cdiv style \ u003D \ u0022display: \ u002B u003B flex \ u002Dgrow: 1 \ u003B justify \ u002Dcontent: center \ u003B margin \ u002Dbottom: 24px \ u003B \ u0022 \ u003E \ u003Cdiv style \ u003D \ u0022 background \ u002Dcolor: \ u00Bradius \ u00B4F4flex u002Dgrow: 0 \ u003B height: 14px \ u003B margin \ u002Dbottom: 6px \ u003B width: 224px \ u003B \ u0022 \ u003E \ u003C / div \ u003E \ u003Cdiv style \ u003D \ u00223 border \ u004Fradius \ u002Fcolor \ u002Folor : 4px \ u003B flex \ u002Dgrow: 0 \ u003B height: 14px \ u003B width: 144px \ u003B \ u0022 \ u003E \ u003C / div \ u003E \ u003C / div \ u003E \ u003C / a \ u003E \ u003Cp style color: # c9c8cd \ u003B font \ u002Dfamily: Arial, sans \ u002Dserif \ u003B font \ u002Dsize: 14px \ u003B line \ u002Dheight: 17px \ u003B margin \ u002Dbottom: 0 \ u003B margin \ u003 hidden overflow \ u002 padding: 8px 0 7px \ u003B text \ u002Dalign: center \ u003B text \ u002Doverf low: ellipsis \ u003B white \ u002Dspace: nowrap \ u003B \ u0022 \ u003E \ u003Ca href \ u003D \ u0022https: //www.instagram.com/p/CIi2p8Ihp6x/? utm_source \ u003Dig_00_embed \ u0026 u003D \ u0022 color: # c9c8cd \ u003B font \ u002Dfamily: Arial, sans \ u002Dserif \ u003B font \ u002Dsize: 14px \ u003B font \ u002Dstyle: normal \ u003B font \ u002Dweight: u003height \ u003B line \ u002Ddecoration: none \ u003B \ u0022 target \ u003D \ u0022_blank \ u0022 \ u003E A post shared by 伊維 (@ suika_0804) \ u003C / a \ u003E \ u003C / p \ u003E \ u003C / div \ u003E \ u003C ; var instagram_js = document.getElementById ('instagram-js'); if (! instagram_js) {instagram_js = document.createElement ('script'); instagram_js.src = 'https://www.instagram.com/embed.js'; instagram_js.id = 'instagram-js'; document.body.appendChild (instagram_js); } instagram_js.onload = function () {instgrm.Embeds.process (); }