Assemble It Hands You # 279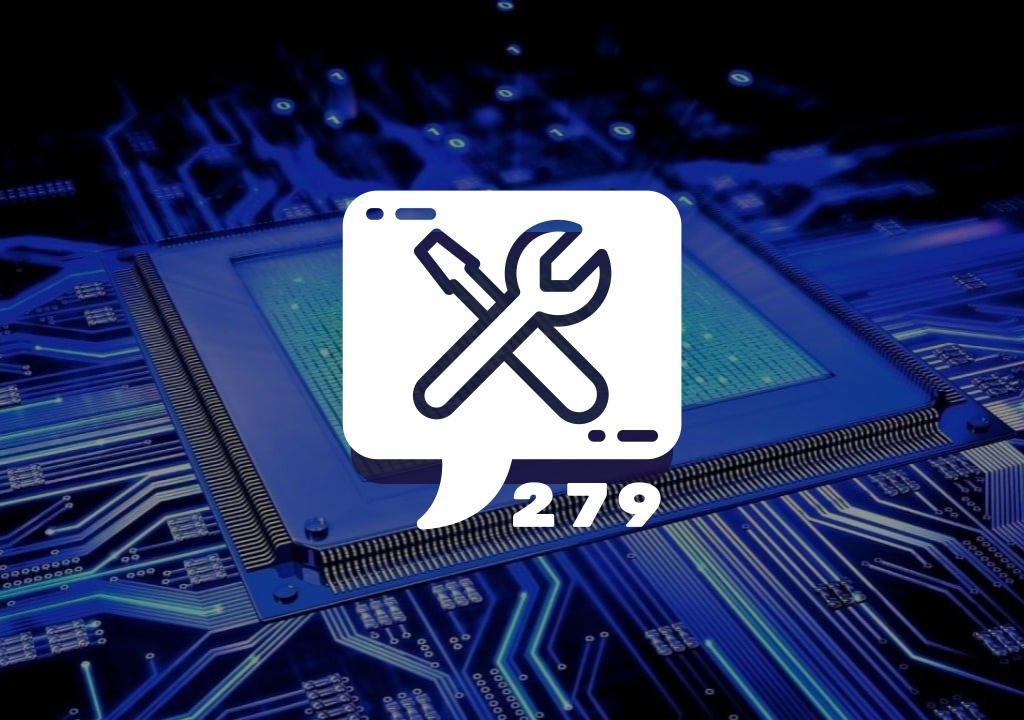 Assembla che ti Passa is a weekly column that collects the main news related to PC gaming hardware and offers three configurations, divided by price ranges, designed for those who want to assemble or update their machine. As usual, suggestions are welcome and corrections welcome, as long as the tones are adequate. Another tip is to read the paragraphs presenting the configurations before you do battle in the comments.
Despite the holidays, the problems and the pandemic
the world of
technology does not stop. Indeed, it would seem to be in full swing given the abundance of rumors, many of which come from very reliable sources, which have crowded this penultimate week of this complicated 2020.
Indeed, in the first case we are no longer talking about a rumor but of a confirmation given the appearance of the GeForce RTX 3080 Ti in the Aida64 database where we find other Ampere cards not yet released, such as the GeForce RTX 3070 Ti. The existence of the smooth GeForce RTX 3060 is also confirmed, presumably destined to end up around 300 euros, and of the GeForce RTX 3050 which, by replacing the low-end options of the previous series, should definitively get rid of the GTX, or the models without ray tracing and DLSS, significantly raising the performance bar for budget configurations. But we still expect inflated prices for a few more weeks given the scarce availability of the new GeForces which among other things will be produced throughout 2021 with the Samsung 8-nanometer production process. Hence the fear that production will remain slow, even if we are talking about the second foundry on the planet and a new agreement which, with the release of new production lines, should increase processing speed.
On the other hand, this would seem to be the only option left to NVIDIA since apparently
Apple
has booked all the TSMC production that was left free for 2021. This, among other things, could depend on the alleged postponement of the new NVIDIA cards with Hopper architecture that were thought would arrive at the end of next year with multi-core solutions and a 5-nanometer manufacturing process. Things, however, seem destined to go differently at least listening to rumors that speak of a second series of GeForce at 8 nanometers with Lovelace architecture that could point to a further maturation of the formula of the current GeForce RTX.
Let's be clear, it could also be professional products, but we bet on gaming considering that AMD has revealed its intention to relaunch relatively quickly with the Radeons based on RDNA 3 architecture that promise another imperious leap in terms of efficiency. We're officially talking about 50% performance gain per watt, presumably combined with machine learning-based upscaling and a little more ray-tracing power from cards that could lead AMD to bridge the gap. gap with the competition also in the field of GPUs, finally being able to count on an entire highly competitive ecosystem.
But the arrival of RDNA 3 will not end the life of RDNA 2 GPUs. Navi 2 series chips should in fact, to debut soon in mobile version, at least according to what is reported by the alleged lineup of future AMD APUs published by the leaker _rogame. Among other things, the models on the list also include Zen 3 CPUs, the same as the excellent Ryzen 5000, but these
will not be
equipped with the new graphics architecture, apparently reserved only for the low-power Van Gogh APU that would be satisfied with a Zen processor. 2.
The 2022 panorama is different, which according to the indiscretion will include two models of the Rembrant series equipped with both Navi 2 and Zen 3+, anticipating the arrival of APUs that promise considerable power and the possible arrival of a revision of Zen 3, perhaps destined to also end up in a desktop refresh of the current Ryzen 5000. Meanwhile, during the CES in digital form to be held in early January, the Ryzen 5000 mobile processors designed for gaming laptops are expected. high end. The Ryzen 9 5900HX with 8 cores and 16 threads has in fact appeared in the Geekbench benchmarks as
the heart of
an ASUS ROG Zephyrus Duo 15 SE latop.
Among the new rumors there is also space for the new Intel processor series Rocket Lake, apparently equipped with Cypress Cove cores which should guarantee a double-digit increase in terms of instructions per clock. To say it is a Chinese site that has listed 13 models, all with active Hyper-Threading, starting with the 6-core Core i5-11400T to arrive at the 8-core Core i9-11900K. It is therefore confirmed, at least in the rumors, a return back compared to the 10 cores of the 10900K, presumably dictated by the fact that we are once again talking about the production process at 14 nanometers, albeit further refined. In any case, it seems almost certain that we won't see any direct attack on AMD's 12- and 16-core processors for a series designed to maintain high frequencies, as suggested by the 5.0GHz achieved with all cores by the Core i9-11900K in a Geekbench test that appeared in network. A struggle focused on in-game performance combined with probably aggressive prices for an Intel that must respond adequately to the offensive of the competition and that in the face of the Ryzen 5000 certainly cannot be satisfied with filling the gap in the PCIe 4.0 interface. >
Budget configuration
The budget configuration is the one oriented to saving but it is not certain that there is no room for the upgrade where interesting prospects arise. The proposals in this range include solutions designed for low-tech games and 1080p-oriented builds.
Another 5 euro drop convinced us to keep the Ryzen 5 1600 AF waiting for something to move on. front of the Ryzen 3100 and 3300 or that snackable next-generation alternatives. In any case, we are talking about an overclockable 6-core and 12-thread processor, capable of in-game performance close to 2600 and available
for just over
125 euros.
If finding a high-end video card is complex, find one a low-end one has become downright expensive. All models have in fact increased significantly in price with the exception of the RTX 1650 Super which has undergone lower price increases and thanks to its good performance has suddenly found itself one of the very few possible choices.
BUDGET Component Price PROCESSOR AMD Ryzen 5 1600 AF 3.4-3.9 GHz € 125.00 MSI B450M Pro-M2 MAX MOTHERBOARD 70.00 € PALIT VIDEO CARD GeForce GTX 1650 SUPER StormX OC 4GB 185.00 € RAM G.Skill Aegis 2x8GB 3200MHz CL16 70,00 € POWER SUPPLY EVGA 450 BR 80+ Bronze 45,00 € HARD DISK Kingston A400 480GB SATA III 50,00 € CASE Kolink Stronghold Black Mid Tower 45,00 € TOTAL 590,00 €
Gaming Configuration
In the gaming range there are usually those components that allow you to face the game on the PC without fear and to hold on for some time. The frame rate showdown is just around the corner but, with a good base, it's always possible to sell the old GPU before it devalues ​​too much so you can buy a new one just in time to take on the next hardware-smashing blockbuster.
In the mid-range of this Christmas week we raise our sights aiming at the Core i5-10600K, an excellent gaming processor that in addition to boasting Hyper-Threading, absent on the Core i5-9600K, is also among the Intel CPUs of the latest generation with the most interesting price, at least in this situation in which competitor CPUs are subject to price increases as well as availability problems.
Waiting for the smooth GeForce RTX 3060 and the Radeon RX 6700, the GeForce
RTX 3060 Ti
is one of the most sensible options in the mid-range, even if it is expensive for this segment even without the price increases and is difficult to find. But the custom products are also starting to appear at interesting prices and it is still worth the wait rather than buying an older generation video card, destined to devalue as soon as the situation will normalize.
GAMING Component Price PROCESSOR Intel Core i5-10600K 4.1-4.8GHz 260,00 € MSI Z490-A PRO MOTHERBOARD 160,00 € VIDEO CARD ZOTAC GeForce RTX 3060 Ti Twin Edge 8GB 525,00 € RAM Corsair Vengeance LPX 2x8GB 3200MHz CL16 80,00 € POWER SUPPLY FSP Hydro PRO 600W 80+ Bronze 65,00 € HARD DISK Samsung 860 Evo 500GB SATA III 65,00 € CASE Sharkoon TG6 RGB Mid Tower 90.00 € TOTAL 1245.00 €
Extra Configuration
The pushed configuration makes sense only for those who aim for high resolutions, aware that luxury often does not go hand in hand with rationality. On the other hand, let's face it, who doesn't like having a nice engine under the hood even if
you have to
respect the speed limit?
The price of the Ryzen 7 5800X is still high, but it is starting to be affordable with a more acceptable price increase, as long as you search a little. To be a processor with 8 cores and 16 threads without a heatsink it would be expensive even sold at the recommended price, mind you, but it guarantees top performance in the game and a significant increase on the previous series models even in terms of brute power.
Moving on to the GPU we are once again faced with a difficult panorama to face between exaggerated prices and unavailable cards. But with the Radeon RX 6000 sold at prices almost double those recommended and Rade
on RTX 3080
hard to find, the choice slips on the GeForce RTX 3070, however tiring to find but more available and still perfect for a 1080p configuration at extreme framerates. and 1440p without compromise, ray tracing included.
EXTRA Component Price PROCESSOR Ryzen R7 5800X 3.8-4.7GHz 540,00 € HEAT SINK Noctua NH-D15 Chromax Black 100,00 € MOTHERBOARD Gigabyte X570 AORUS ELITE 195,00 € VIDEO CARD ASUS GeForce RTX 3070 DUAL 8GB 620,00 € RAM G.Skill Trident Z RGB 2x16GB DDR4 3600MHz CL16 180,00 € ANTEC POWER SUPPLY HCG-850 80+ Gold 130,00 € HARD DISK Sabrent Rocket 1TB M.2 PCIe 4.0 € 170.00 CASE NZXT H710 Mid Tower € 160.00 TOTAL € 2095.00