Xbox Game Pass, July 2022: games for the first half of the month for subscribers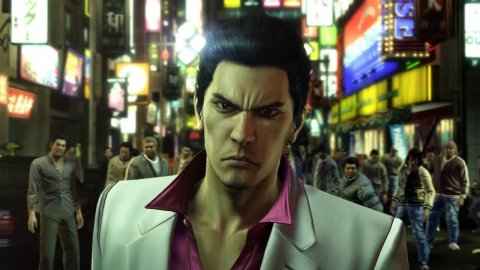 Xbox Game Pass, July 2022
With the actual start of this hot summer, the first wave of games expected on
Xbox Game Pass
also arrives in July 2022 and it is a truly huge batch of titles, in quantitative terms, with around 14 games added to the catalog in the first two weeks of the month. Beyond the three Yakuza that return to the catalog, it is a very varied delivery, even if it lacks those great news that usually catch the attention when it comes to introductions in the Xbox Game Pass catalog.
Xbox Game Pass, the games arriving in the first half of July 2022 These are undoubtedly minor titles that are aimed at niche audiences, but with some interesting introductions such as those aimed at younger audiences, on which Microsoft he seems to want to bet with his subscription as well. As understandable as the irony about Peppa Pig and Paw Patrol is, these are products that are of considerable importance to service subscribers who also have young children, so this is not a batch to be underestimated.
House Flipper - Xbox, PC and Cloud, June 30
House Flipper, an image of the game with a house to be redone We recover it in this release as it was among the surprise releases not announced in the previous one: House Flipper is a bit like what you might expect from a "Brothers in Business" video game, that is, extreme renovation of living environments. In House Flipper we find ourselves buying houses and buildings in a dilapidated state and completely renovating them until they become practically new and therefore being able to resell them with even considerable gains. It is about demolishing the old parts, recovering what is possible and working in every aspect of the house to make it new again using various tools: destruction hammers, spatulas for concrete and tiles, brushes for whitewashing and much more. Among the many simulations of anything, this one dedicated to renovation and interior design can truly meet many aspiring digital architects.
Last Call BBS - PC, July 5th
Last Call BBS, an image of one of the games in the game A kind of meta-video game is what we are faced with once Last Call BBS is loaded. Or rather, once the powerful vintage computer Z5 Powerlance has loaded the cartridge in question, thus allowing us to explore eight video games of the past that allow us to relive various hobbies and games typical of the twentieth century, or "700 years ago" compared to the period in which we are. Last Call BBS is a collection of various mini-games that bring together RPG pen and paper, modeling, solitaire, various puzzles and much more, all within a very special situation. Beyond the individual pastimes, moreover, we will also have to understand more precisely who the Host is and what his intentions are with this collection of games from the past that
he wants to
offer us on this bizarre computer. In short, a videogame at various levels and with different layers of readings, for those looking for something really special.
Yakuza 0 - Xbox, PC and Cloud, July 5th
Yakuza 0, one screenshot After its removal, the Yakuza series returns by popular demand, starting with the excellent Yakuza 0, which together with the Kiwami joins the other chapters already in the catalog. It is certainly nice to see this partnership between
Sega
and Microsoft renewed, also because the series in question is truly one of the best productions from Japan in several years now. In case you are new to the world of Ryu Ga Gotoku, starting from Yakuza 0 makes particular sense because it is in effect the start of the story being the prequel of the saga, staging the events of Kazuma Kiryu and Majima Goro still young, grappling with the first entanglements in the Kamurocho underworld. The chapter in question is also particularly interesting for its' 80s setting, able to further increase the charm of the typical Japanese atmosphere that is a characterizing element of the entire series.
Yakuza Kiwami - Xbox, PC and Cloud, July 5th
Yakuza Kiwami, a screenshot Ten years after its first and shocking appearance on the gaming market, the first Ryu Ga Gotoku has been revived in a real remake with Yakuza Kiwami, which precisely incorporates the progenitor of the series and proposes it with a modernized look, so as to be able to fit better even on modern platforms. However, five years have already passed since the release of this version, but Yakuza Kiwami remains a perfectly enjoyable game, because it recovers the atmosphere and style of the original and reconstructs all the aspects that tend to deteriorate with the passage of time. , proposing itself as a practically eternal game. We are therefore at the first act of Kazuma Kiryu's epic, at least according to the original narrative, given that chronologically the first would be Yakuza 0, but this is still a fundamental chapter to tackle the whole Sega series in the right succession.
Yakuza Kiwami 2 - Xbox, PC and Cloud, July 5th
Continuing the Sega series, we also arrive at Yakuza Kiwami 2, also returning after a first removal which took place a few months ago. Kazuma Kiryu, the "Dragon of Dojima", is called in this case to a particularly complex mission: sent to Sotenbori, Osaka, the protagonist must try to resolve a complex conflict that emerged following a murder, which risks triggering a real and own war without quarter between the Tojo Clan and the Omi Alliance.
On his way, however, he collides with Ryuji Goda, the fearsome Dragon of Kansai, who apparently is intent on fueling the fight and getting him into battle. Yakuza Kiwami 2 has risen to the role of classic within the Sega series and it is a fundamental chapter for all those who have inevitably found themselves fascinated by the adventures of Kazuma Kiryu, waiting for the next adventures.
DJMax Respect V - Xbox, PC and Cloud, July 7
DJ Max Respect V, an image of the rhythm game Rhythm games aren't dead at all, as you might think: they certainly don't have that prominent place anymore in the industry that they covered at the time of Guitar Hero or Rock Band, but there are still many productions that are based on the coordination between videogame action and music, indeed further specializing and refining themselves in even more particular and in some respects even selective gaming experiences , in terms of required skill. An example of this is provided by DJMax Respect V, a music game featuring tracks from Marshmello, Porter Robinson and Yukika, complete with exclusive high-definition videos to watch in the background as you try to time your stream. gameplay. Pop music, electronic music and other variations make up the DJMax Respect V catalog, creating a truly special gaming experience.
Matchpoint: Tennis Championships - Xbox, PC and Cloud, July 7
Matchpoint: Tennis Championships, an image of the game As the title suggests very clearly, Matchpoint: Tennis Championships is nothing more than a tennis simulation, which aims to reproduce the sport in question through a deep and eventful career mode and a reproduction of the dynamics of tennis on the court that is as faithful and realistic as possible. We can then build our character, modify its appearance according to different parameters and face various matches on the field, both against the CPU and against other human opponents, trying to reach the top of digital professional tennis. The gameplay fully incorporates the fundamentals of tennis with a certain focus on the tactics of the action, on the correct positioning of the tennis player, on the timing of hitting the ball, on the effects and directions to be given to this to gain an advantage over the opponent.
Road 96 - Xbox, PC and Cloud, July 7
Road 96, a scene from the game A narrative adventure on the road is what awaits us in Road 96, a game set in the 90s in a fictitious and oppressive nation called Petra, which it is our intention to abandon in any way. We then find ourselves making an adventurous hitchhiking journey to reach and cross the state border in order to achieve freedom, at least according to our ideas, trying to overcome a series of challenges through choices and decisions that have effective consequences in the development of the history. In this constantly evolving adventure, action, enigmas, exploration, contemplation and melancholy are mixed in a series of intense and meaningful encounters that leave a trace in the formation of the protagonist and in his iron will to leave the country and build a life elsewhere. . You can get to know him better in the Road 96 review.
Garden Story - Xbox, July 12
Garden Story, a screenshot from the game Garden Story is an action RPG, an indie game from Rose City Games , previously released on PC and Nintendo Switch and focused on a quiet and charming rural setting. The protagonist of the story is a sort of anthropomorphic blueberry, or something like that, engaged in the difficult mission of saving the Grove, the forest where he lives with his friends, from a mysterious threat. In this mix of Zelda-style action adventure, RPG and sandbox elements, we find ourselves exploring various environments, taking part in different quests, solving puzzles, fighting enemies and choosing various activities within this magical world with a decidedly relaxing tone. Between dungeon exploration, resource gathering, fishing, outdoor adventures and wholesome characters, Garden Story promises to be a truly fascinating game.
Escape Academy - Xbox and PC, July 14
Escape Academy, an image from the game For escape and puzzle solving wizards, Escape Academy is probably the perfect challenge: welcome to the school specializing in escapism, where the tests are all centered on the
need to get
out of a apparently impossible situation, using only the brain and intuition. The game is structured as a real adventure with a lot of narrative progression, given the possibility of interacting with teachers and "colleagues", but the gameplay is all structured on the need to get out of various rooms and situations in which we find ourselves stuck, taking advantage of the elements of the scenario that are close at hand. It is therefore a question of analyzing the settings and solving the many small puzzles that we can find in these parts: discovering new useful objects, hacking systems, opening new passages and mastering the art of the impossible escape.
The My Friend Peppa Pig - Xbox, PC and Cloud, July 14
My Friend Peppa Pig, a scene Here is probably the most recognizable title of the entire July package: My Friend Peppa Pig is finally available on Xbox Game Pass ! Seriously, the now famous British TV character, who has become a global phenomenon, is the protagonist of a really well done videogame adaptation, which fits perfectly into the general style of the series and also in the target to which it refers. We are obviously talking about a video game for young children, almost an edutainment, in which we can customize Peppa and make her relive some adventures seen in animations but in interactive form, through various mini-games and adventure fragments surrounded by moments of animation that perfectly reproduce the quality. of the original cartoon. For Xbox Game Pass users with children, it can be a very important introduction, as reported in our review of My Friend Peppa Pig.
Overwhelm - PC, July 14
Overwhelm, a screenshot of the action game For those looking for a challenge from the parts of the "maso-core", Overwhelm could be the game to watch in this release, since it is a game that aims to be so difficult that it is basically unfair. Forced to face hordes of enemies alone, the game keeps us constantly at a numerical disadvantage, with little ammo and little help, so much so that the "enemies get the power-ups and we don't", as the main description refers. Overwhelm is a classic 2D action with platformer and shooter elements, represented in an extremely simplified 2D and reminiscent, stylistically, of the particular chromatic choices also seen in Downwell. In this oppressive world, we must face various types of monsters and assorted bosses in a labyrinthine doungeon to explore with great speed and dynamism.
PAW Patrol The Movie: Adventure City Calls - Xbox, PC and Cloud, July 14
PAW Patrol The Movie: Adventure City Calls, game image Another game dedicated to the youngest, PAW Patrol The Movie: Adventure City Calls is the the-in of the cinematic film dedicated to PAW Patrol, the puppy adventurers of the animated series. Ryder and the squad of puppies must save Adventure City from Mayor Humdinger's evil plans and to do so they must solve a series of problems that occur within the metropolis. Adventure City is a kind of open map that offers a certain freedom of exploration and presents different problems to solve and challenges to face, taking advantage of the various skills and specializations of the various puppies. Using the equipment and the different skills correctly, we find ourselves having to save various characters, rebuild areas and fix assorted troubles. Also present is the multiplayer mode to face the game in company.
PowerWash Simulator - Xbox, PC and Cloud, July 14
PowerWash Simulator, a screenshot Who wouldn't want to take part in a simulation deep cleaning with a pressure washer? Here then PowerWash Simulator comes to your rescue: it is precisely this, a simulation in which we are called to clean various environments and objects from particularly encrusted dirt, using a powerful pressure washer whose jet can make anything return as new. Facades of historic houses, cars, floors, merry-go-rounds: anything can return to its original splendor thanks to the powerful jet of the pressure washer and our task is precisely to completely clean up objects and environments reduced in a pitiful state in the best and most precise way possible. The idea is certainly bizarre but the sense of satisfaction that a seemingly impossible deep cleaning of dirt can give is really
not to be
underestimated, for a relaxing pastime.
Have you noticed any mistakes?