Forza Motorsport: The Story of the Microsoft Series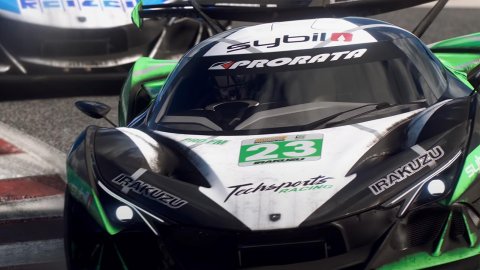 Forza Motorsport
It has been 20 years since Microsoft decided to step into the homeconsole market.
Forza Horizon 5
just showed us how much the quality of
Xbox
titles has risen over time. What better occasion than the twentieth anniversary of Xbox, combined with the publication of Forza Horizon 5, to retrace the history of this brand that has crossed all generations of Microsoft consoles, building one of the leading brands in the racing game landscape.
Get comfortable, then, buckle up and
get ready for
a long journey through the curves of Forza Motorsport history.
Forza Motorsport
The first Forza Motorsport was a milestone
It is no
mystery that the first Xbox was placed on the market in direct competition with
Playstation
2:
Sony
's console seemed to be an exceptional machine, but Microsoft was ready to prove that it could live up to the Japanese house. And so, a few years after the release of the consoles, it was decided to challenge one of Sony's most famous and popular IPs: Gran Turismo.
"Forza is the first exclusive driving simulation on Xbox" - stated the then Microsoft Director Kiki Wolfkill, "The target is Gran Turismo, we are focusing a lot on this aspect: we have great respect for GT and this fuels our desire to beat it."
At the beginning of the generation, the landscape of console racing games was to say the least dominated by Gran Turismo which, on the first Playstation, had thrilled a large number of virutal drivers. Poliphony Digital was preparing to debut on PS2 with what will become one of the best-selling games of all time, Gran Turismo 3 A-Spec.
---
Forza Horizon 5> video game players can get a free Xbox car
As part of Xbox's 20th anniversary this week, all players who log into the Forza Horizon 5, Forza Horizon 4, or Forza Motorsport 7 video games will receive a free Xbox-themed Porsche 918 Spyder car to add to their collection.
This free Xbox car unlock works on Windows PC and on Microsoft's Xbox One and Xbox Series X console families.
No deadline has been released for this special promotion but due to it being an Xbox 20th anniversary item, it's likely that this offer could expire soon. Basically, if you want this free Xbox car in your Forza collection, get it ASAP so you don't miss out.
Forza isn't the only video game offer free Xbox-themed content this week. Anyone who plays a match of Halo Infinite this week will receive a variety of free 20th anniversary Xbox and Halo in-game cosmetics for customizing their Spartan with.
Looking for another crazy Forza Horizon 5 promotion? Check out what happened in Australia.
Want more Xbox news? Follow us on Twitter, Facebook, and Pinterest.
Share This Post: