Diablo 2: a second expansion was planned, then canceled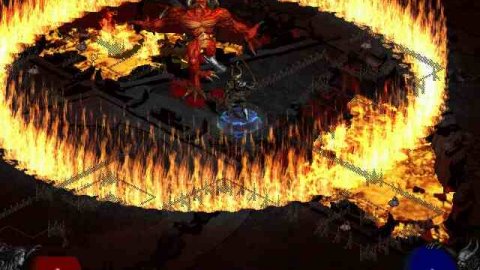 Diablo 2
In addition to Lord of Destruction, Diablo 2 was supposed to have a second expansion, but it never made it past the pre-production stage and was canceled. The detail emerged a few days after the new BlizzCon and comes from a more than reliable source, the creator of Diablo, David Brevik.
Brevik explained that at the time he had drafted a multi-page design document with new classes, new areas, new mechanics and a draft of the story, but that the project didn't move from there.
The
reasons why
nothing has been done are different: Brevik would have left the studio in a few months and in the meantime there was work in progress for patch 1.10, for Diablo 3 (a version never arrived on the market) and for another unannounced project.
A fan then asked him about his version of Diablo 3 and Brevik explained that it would be different from the other Diablo: "I think it was really interesting. used much of the
Marvel
Heroes framework. It was an ARG / MMO. MMO in the sense that it was playable by multiple people at the same time, not like WoW. The project was canceled because most
of Blizzard
North went away. "
Someone pointed out that Diablo 4 looks like a mix between ARPG and MMO and it has q then asked if it is similar to what he had done. Brevik responded with a meme:
window.twttr = (function (d, s, id) {var js, fjs = d.getElementsByTagName (s) [0], t = window.twttr || {}; if (d.getElementById (id)) return t; js = d.createElement (s); js.id = id; js.src = "https://platform.twitter.com/widgets.js"; fjs.parentNode.insertBefore (js, fjs); t._e = []; t.ready = function (f) {t._e.push (f);}; return t;} (document, "script", "twitter-wjs")); twttr.ready (function (twttr) {twttr.widgets.createTweet ('1361000691016245248', document.getElementById ('tw_1361000691016245248'));});
Source