PlayStation Plus, the free games of March 2021 for PS4 and PlayStation 5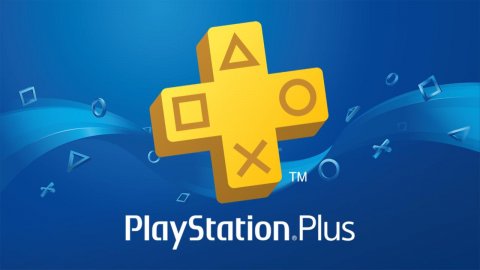 PlayStation Plus
Sony
has announced the 4 free
PlayStation
Plus games of March 2021 for
PS5
, PS4 and PSVR: these are
Final Fantasy VII Remake
, Maquette, Remnant from the Ashes and Farpoint VR. A truly excellent month, little to say.
The March 2021 PS Plus games will be available for download starting March 2, 2021, until April 5, 2021, when they will most likely be replaced by the new one. release of games coming next month.
Let's find out in detail the free PS Plus games
for PS4 and PS5
for March 2021:
Final Fantasy VII Remake
Final Fantasy VII Remake needs no introduction. This is the remake of the most famous chapter of the Square Enix saga. Moreover, it is a very recent and very successful title, so it is a gift that we can consider truly excellent for all subscribers, even those who do not like Japanese RPGs. Note that the Plus version of the game will not give free access to the PS5 version.
Maquette
Maquette is instead a completely new first-person puzzle game, in the sense that the PlayStation 5 version will be published directly on the PlayStation Plus. A few weeks ago the publisher Annapurna Interactive had announced that the game would be released on March 2, but no one had hypothesized that it could be a Plus game. Really another nice surprise for subscribers, since the unreleased games are certainly an added value for the service.
Remnant From the Ashes
Remnant: From the Ashes is a third person survival action shooter, which has achieved huge success on PC. It is set in a post apocalyptic world and offers tons of hours of gameplay. We read the official description: "As one of the last remnants of humanity, you will start alone or alongside up to two other players to face hordes of deadly enemies and epic bosses, trying to carve out a garrison, rebuild and then take back what is been lost. "
Farpoint VR
Farpoint VR, finally, is a first-person shooter for PS VR, considered one of the best titles available for Sony's headset. Definitely a great addition if you own this peripheral.
Who's Going
You still have a few days to download two of the three games given away
in February 2021
. The third, Destruction AllStars, will be available to download for free for another month, until April 5, 2021. The games that leave are Control and Concrete Genie, which will be removed starting March 1, 2021. Hurry to download them while you can!
---
Here's March 2021's PlayStation Plus Lineup
© Image: Square Enix
PlayStation Plus seems to be on a roll right now with another great slate of games. There are, count'em, four games, headlined by the excellent Final Fantasy VII Remake, which released less than a year ago. As always, these games are only "free" if you have an active PlayStation Plus membership.
February's PS Plus games are:
Final Fantasy VII: Remake
Remnant: From the Ashes
Note that the version of Final Fantasy VII: Remake being offered here isn't eligible for the PS5 upgrade revealed during yesterday's State of Play livestream, which is a bummer but not totally surprising. Also a reminder that February's PS Plus game Destruction AllStars will remain available throughout March, after which it will cost $20.