Microsoft presents the Cybersecurity Experience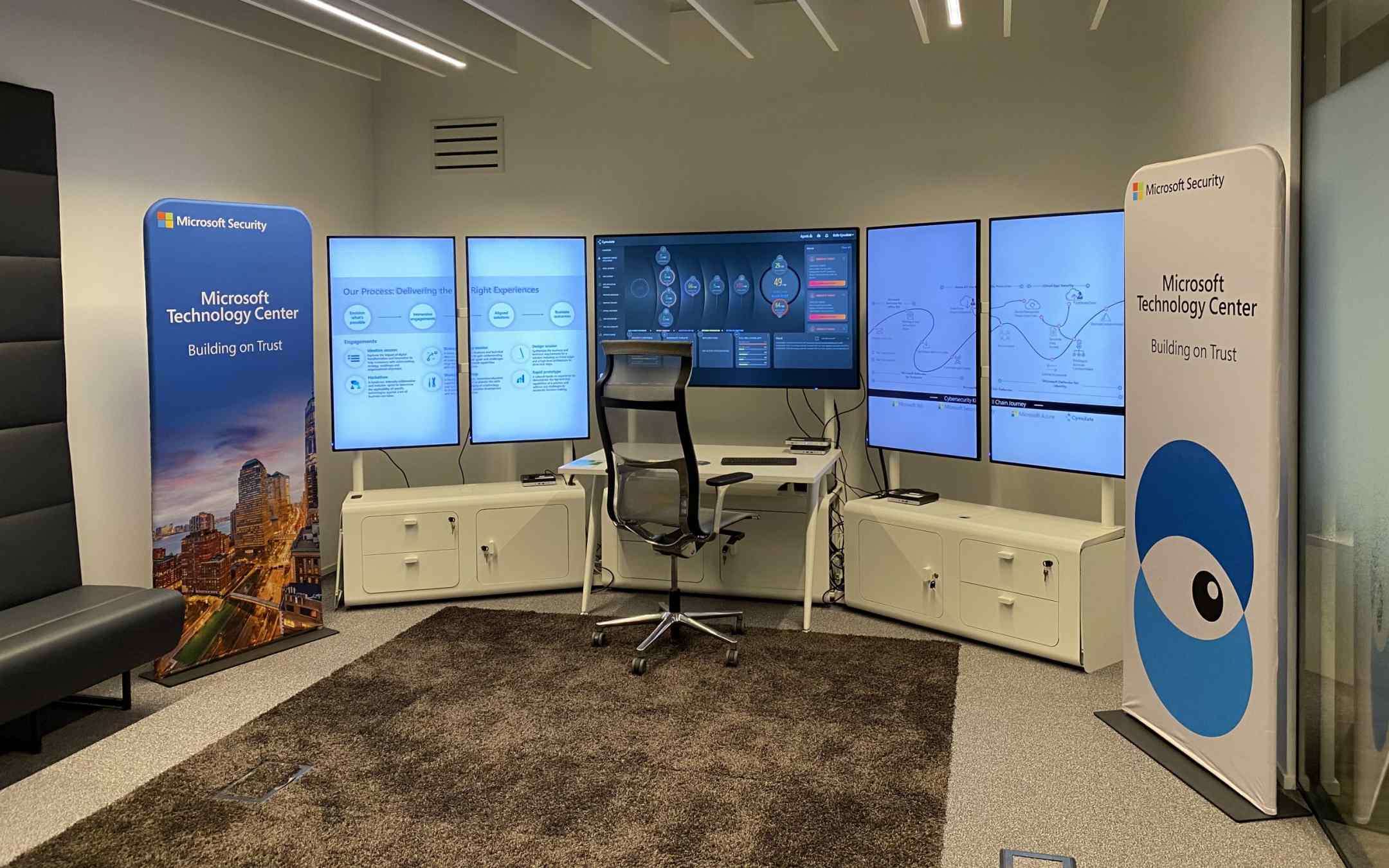 Microsoft
Italy presented the new Cybersecurity Experience, a space dedicated to IT security located within the Microsoft Technology Center of the Microsoft House in Milan. The initiative is part of the five-year plan Ambizione Italia #DigitalRestart, with which the Redmond company will invest 1.5 billion dollars in our country.
Cybersecurity Experience for companies and professionals
The main objectives of the Cybersecurity Experience is to provide information on cyber threats to large companies, SMEs and Public Administrations, to show the protection tools available and to highlight the value of cloud computing
in support of
"cyber resilience".
According to Microsoft, cybersecurity is one of the priority aspects of the country's digital transformation. Cyber ​​attacks are becoming increasingly sophisticated, so private and public companies must have the skills and technologies necessary to block threats and ensure continuity of services.
Credential theft, phishing and ransomware are on the rise, but Italian companies have invested little in cybersecurity. 19% of large companies have reduced their cybersecurity budget and only 40% have increased it, while only 22% of SMEs have planned investments in security for 2021.
Thanks to the new Cybersecurity Experience, companies and professionals will
be able to
experience firsthand the experience of a cyber attack, through an interactive and customizable demonstration. Microsoft will allow us to know the outcome of certain types of attacks through simulations and will illustrate the importance of artificial intelligence for the identification of any vulnerabilities.
Andrea Cardillo, Director of the Microsoft Technology Center of Microsoft Italy, has declared:
Microsoft has always been committed to offering the maximum cybersecurity guarantees, but technologies alone are not enough. It is essential that companies, institutions and policy makers unite in a common effort to make a difference, collaborating and sharing information to promote a digital culture based on security. With the new Cybersecurity Experience we intend to take another step in this direction by helping companies, public administrations and professionals to stay updated on the cyber threat landscape and on the tools available to protect themselves.
Source: Microsoft