Monster Hunter the film: release date, cast, scenario ... we take stock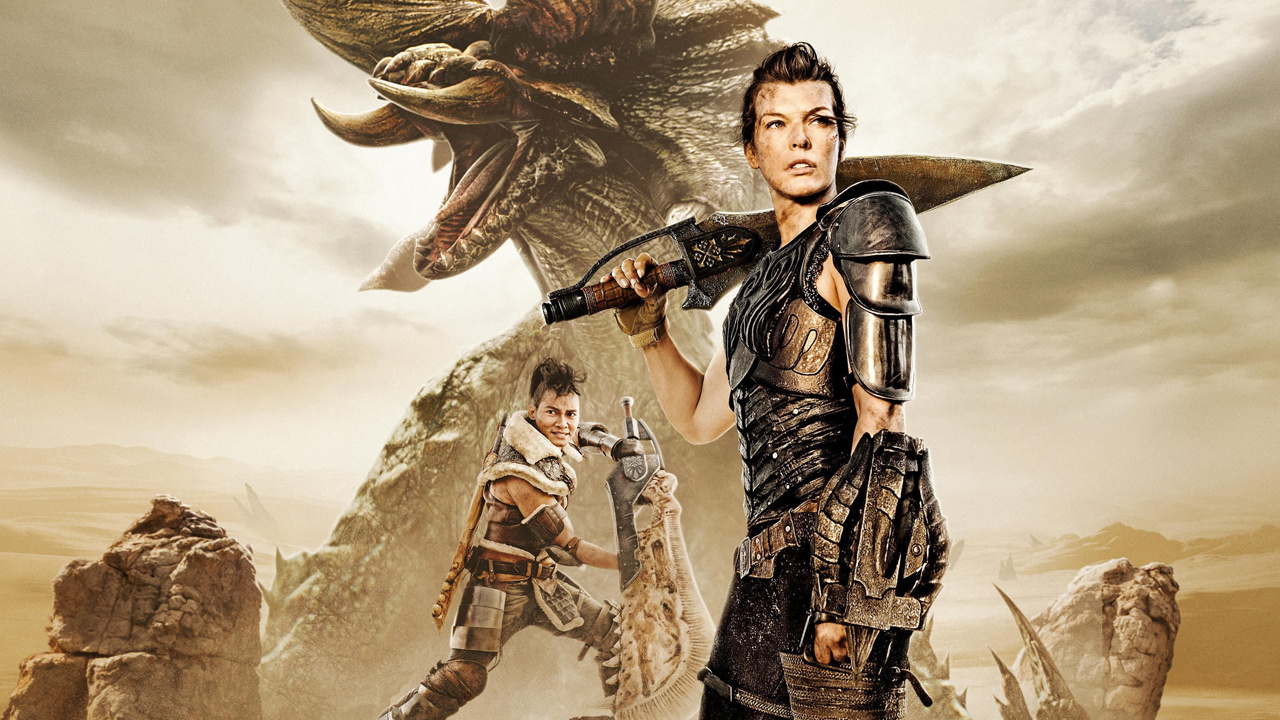 Monster Hunter the film
After wringing out Capcom's zombies, Paul W.S. Anderson takes an interest in mythical creatures from another license from the Japanese publisher ... Monster Hunter. This new adaptation of a video game by the British filmmaker is likely to shake up the gaming world once again.
We take stock of the movie Monster Hunter: Monster Hunter was released in theaters on December 4, 2020 in China, and December 18 in
the United States
. It has been available in certain territories on VOD since February 16, 2021. As regards France, the theatrical release has been canceled and replaced by a direct release in physical and dematerialized format (on VOD) on April 28, 2021. This feature film budgeted at $ 60 million only grossed $ 28 million when it was released in theaters. Reviews of the movie Monster Hunter were mixed, if not very negative. On Metacritic, it is down 44%, and 4.0 / 10 in terms of user ratings. The feature film has been in production since 2012, and was officially announced in October 2018. Principal filming in South Africa began on October 5, 2018 and ended on December 19 of the same year. Monster Hunter is an American film directed and written by Paul W.S. Anderson (Event Horizon, Resident Evil) in collaboration with Kaname Fujioka (producer on
Monster Hunter Rise
and Monster Hunter World). Glen McPherson (16 blocks, Resident Evil The Final Chapter) is in charge of the photography. Monster Hunter the movie is an "isekai" which means "other world" in Japanese. This is a sub-genre of fantasy in which an individual, usually from our world, is transported to a parallel universe. The story revolves around a ranger unit led by Natalie Artemis (Milla Jovovich). In a strange storm, the captain is propelled with her "men" into a parallel world populated by gigantic and belligerent creatures, savage monsters that traditional weapons cannot bring down. The film lasts 103 minutes (01:43). The Cast: Milla Jovovich (Resident Evil, The 5th Element) - Natalie Artemis Tony Jaa (Ong-Bak, Furious 7, Triple Threat) - Hunter Tip "T. I." Harris (Ant-Man, Takers, Sleepless) - Lincoln Meagan Good (Unborn, Brick, DEBS) - Dash Diego Boneta (Terminator Dark Fate, Rock Forever) - Marshall Josh Helman (Mad Max Fury Road, Jack Reacher, X-Men Apocalypse ) - Steeler Jin Au-Yeung (The Man with the Iron Fists, Fast & Furious 6) - Ax Ron Perlman (City of Lost Children, Hellboy) - The Admiral The companies and production team: Constantin Film Screen Gems
Sony
Pictures Jeremy Bolt (Death Race, Polar) - Producer Paul WS Anderson (Event Horizon, Resident Evil) - Producer Dennis Berardi (The Shape of Water, Shazam, Fight Club) - Producer Robert Kulzer (Fantastic Four, Pandorum, Resident Evil Afterlife) - Producer Martin Moszkowicz (Les Trois Mousquetaires, Pandorum, Resident Evil Afterlife) - Producer The other departments (artistic, stunts, visual effects, etc.) Guy Potgieter (District 9, La Tour Sombre, 10,000) - Artistic director Cecelia van Straaten (Tomb Raider, Chronicle, Escape Game) - Artistic Director Mark Walker (Escape Game, Dredd, Tomb Raider) - Artistic Director Danielle Knox (Close Security, Slipstream, The World Unseen) - Costume Design Tracy Perkins (Doomsday, Blood Drive) - Set Design / Choice Doobie White (Ultimate Game, Polar, Resident Evil The Final Chapter) - Editor Paul Haslinger (Underworld,
Rainbow Six Siege
, The Dirt) - Composer Christo Strydom (Mad Max Fury Road, District 9, Chappie, Dredd) - Artistic department coordinator Darren Christian (The Giver, La Tour Sombre, Bloodshot) - Concept artist Andre Human (Escape Room, Tomb Raider, Dredd) - Concept artist Guy Davis (The Shape of Water, Crimson Peak, Pacific Rim) - Concept Designer Max Poolman (District 9, Escape Room, Dredd, the Dark Tower) - Special Effects Supervisor Filip Ciprian Florian (The Mummy, The Maze The Deadly Cure) - Fight Choreographer Kerry Gregg (Chappie, Dredd, Ngo si Seoi) - Stunt Supervisor know +? Milla Jovovich has starred in 7 video game adaptations. Monster Hunter the film incorporates 5 creatures from the Capcom franchise: Black Diablos, Nerscylla, Rathalos, Apceros and Gore Magala. The release in China was marred by a controversy over certain dialogues that allude to a song (or rhyme) considered racist. The film was quickly withdrawn from Chinese cinemas following this incident.