CES 2021: all the latest smartphones and tablets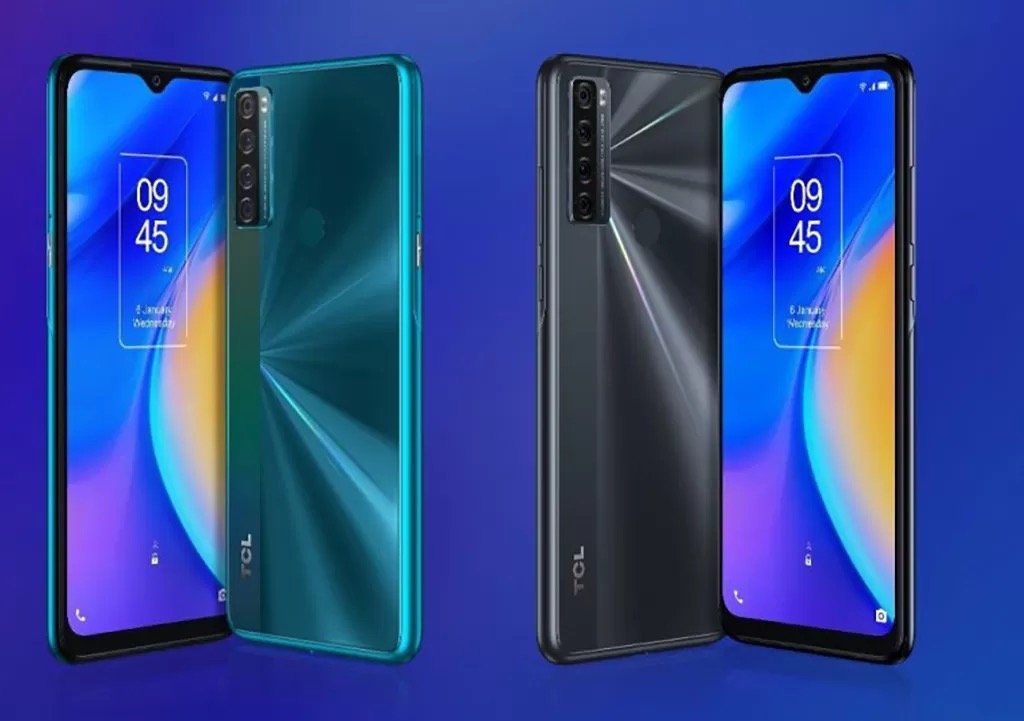 The Consumer Electronics Show (CES) has always been a good opportunity for the announcement of new smartphones and tablets. While manufacturers prefer to reserve space for these devices during the Mobile World Congress scheduled for February, some like to reveal their cards early. Also this year, therefore, there were several presentations from rather well-known manufacturers such as LG, HP,
Lenovo
, TCL and Alcatel.
Samsung has even dedicated an entire event to their products in this category, which we
have already
talked about in our dedicated article. In short, many interesting news in this early 2021, especially for the medium-low range of
the smartphone
and tablet market. There were also some quite sensational surprises, such as the LG smartphone capable of "unrolling"
to increase
the size of its display. We just have to launch into this article in which we try to summarize all the news regarding the mobile sector announced during CES 2021.
LG Rollable
One of the most discussed protagonists of this CES 2021 it was undoubtedly the LG Rollable smartphone. As the name suggests, this device is capable of "unrolling" to reach a larger shape with a larger display diagonal. The lens is similar to that fixed by folding smartphones, only this solution looks even more elegant and clean. Unfortunately LG showed us only a simple concept of this revolutionary device, just to attract attention in this new form factor. We expect this project to be better defined in the course of 2021, when more details and technical specifications will come out.
HP Elite Folio
HP continues to offer quite interesting products for the hybrid market. This HP Elite Folio is in fact defined as "the best of a smartphone, tablet and PC". In fact, however, it is neither a smartphone, nor a tablet nor a PC. However, it is a lightweight and portable device with a large 13.5-inch display. It supports the use of the HP Elite Slim Active Pen and has wireless connectivity with WiFi 6 modem. The shell is made of magnesium with a vegan leather cover. Below you will find the complete technical data sheet:
SoC: Qualcomm Snapdragon 8CX Gen2 5G fanless Connectivity: 5G optional, WiFi 6 Battery life: up to 24.5 hours of local video viewing Front camera: FOV 76 ° Speaker and Microphones: double microphone, Bang & Olufsen speaker Display: 13.5 "diagonal Price and availability: from February, price still unknown
Lenovo Tab P11
Lenovo Tab P11 is a mid-range tablet rather interesting for its technical characteristics and price target. With an 11-inch display, a light and compact design and
support for
the Precision Pen 2 and Keyboard Pack, it represents a valid alternative to the more popular iPad 2020. It is therefore a ideal product for both high school students and for family use, thanks also to the integration with Google Kids Space. A tablet of the ideal size for reading, web browsing, e-mail consultation, social networks and many and other daily tasks.
Processor: Qualcomm Snapdragon 622 2GHz Operating System: Android 10.0 Display: 11 inches IPS 2,000 X 1,200 RAM memory: 6 GB Internal memory: 128 GB Battery: 7500 mAh Camera: 8 MP front camera and rear 13 MP with autofocus Weight: 490g Price: 279 €
Alcatel
There was no shortage of new smartphones and tablets from Alcatel. The company presented three new devices: the two Alcatel 3L and 1S smartphones and the Alcatel 1T 7 WiFi tablet. All three belong to the medium-low range, so they could be quite interesting for a certain segment of users. The devices do not present any particularly interesting novelties, but we can certainly define them as an excellent compromise in quality / price ratio. Below you will find the complete technical data sheets of the two smartphones, while as regards the Alcatel 1T 7 WiFi tablet we do not yet know its specifications. However, we know that it will be equipped with Android 11 and will include the Kids mode with a very low price of only € 74.99.
ALCATEL 3L:
SoC: Octa-core Display: 6.52 "with HD + Vast resolution, in 20: 9 format, 88.5% screen-to-body ratio and 2.5D curved glass RAM memory: 4GB Internal memory: unknown Camera: triple rear 48, 2, 2MP respectively main, macro and depth 8 MP front with Face Tracking function Sensors: rear fingerprints Colors: Jewelry Black and Jewelry Blue Battery: 4.000 mAh Price and availability: 149 euro from March 2021
ALCATEL 1S:
SoC: Octa-core Display: 6.52 "with HD + Vast resolution, 20: 9 aspect ratio, 88.5% screen-to-body ratio and 2.5D curved glass RAM memory: unknown Internal memory: unknown Camera: triple rear from 13, 2, 2MP respectively main, macro and depth. Front with undisclosed resolution and Face Tracking function Sensors: rear fingerprints Battery: 4,000 mAh Colors: Elegant Black and Twilight Blue Price and availability: 129.90 euros from
February 2021
TCL
After announcing the TCL 20 5G last November, the company unveiled the other counterpart of its smartphone lineup at CES: the TCL 20 SE. This mid-range device is equipped with a 6.82-inch NXTVISION display, dual Hi-Res Audio speakers, Snapdragon 460 processor and a 5,000 mAh battery. There is also bilateral wireless charging "On-The-Go" and four rear cameras. The TCL 20 SE will be available in two colorways "Nuit Black" and "Aurora Green" at a suggested retail price of € 159.90. Below is the complete data sheet:
Display: 6.82 "HD +, NXTVISION SoC technology: Snapdragon 460 Memory: 4GB of RAM, 64GB of storage (expandable) Camera: 16MP main sensor, 5MP sensor combined with ultra wide lens, 2MP sensor with macro lens, 2MP depth-of-field sensor, 8MP front Battery: 5000 mAh Other: Google Assistant button, side fingerprint sensor, Qualcomm AptX Bluetooth connectivity
Beyond to the new smartphone, TCL has presented two other new tablets. The NXTPAPER is the first device of this type to use a new technology of e-ink screens, capable of guaranteeing a 25% higher contrast. The display has a diagonal of 8 inches with an FHD resolution. Under the body we find an octa-core processor, a 5,500 mAh battery, an 8 MP rear camera and a 5 MP front camera with Wi-Fi and 4G connectivity. All this will be sold
starting from
April 2021 at a recommended price a l audience of 349 €.
The second is the TCL TAB 10S tablet with a 10.1 inch screen and support for the TCL T-Pen stylus. On its motherboard we find an octa-core MediaTek MT8768 processor, flanked by 3 GB of RAM. For the photographic sector we find a 5 MP front sensor and an 8 MP rear sensor. The battery capacity reaches 8,000 mAh and also has 4G connectivity depending on the model purchased. The WiFi one will be available from March at 199 € while the one with 4G LTE modem at 249 €.