Assemble that Passes # 284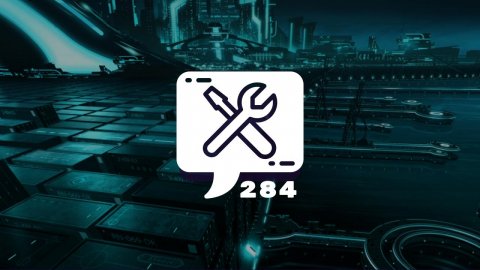 Assembla che ti Passa is a weekly column that collects the main news related to PC gaming hardware and offers three configurations, divided by price ranges, designed
for those who
want to assemble or update their machine. As usual, suggestions are welcome and corrections welcome, as long as the tones are adequate. A further tip is to read the paragraphs presenting the configurations before you do battle in the comments.
This week we celebrate the presentation of the first Intel Xe DG1 discrete GPU, which finally appeared in official guise complete with photos for the ASUS version with two fans whose arrival marks
the return of
Intel to the video card sector. This new debut, however, comes with a solution
that is not
designed for gaming, although it is undoubtedly capable of running games. It supports all the features expected from a modern consumer card including Adaptive Sync, Display HDR, Deep Learning as well as support for DirectX 12.1, Vulcan and OpenGL 4.6 libraries. However, it stops at 80 execute units (EU), against 96 for the desktop version, looking more at low-power office compacts, with a TDP of just 5W higher than the 25W of Iris Xe Max. It is therefore assumed that can compensate for the lower number of execution units by focusing on higher frequencies.
Nonetheless we don't expect dizzying clocks. On the other hand we are dealing with a card with 4GB LPDDR4X, 128-bit BUS and total bandwidth of 68 GB / s. Not much, although there is no lack of PCIe 4.0 (x4) support, essential in view of the Intel Xe DG2 model expected by the end of 2021 in at least two variants. However, we do not know if they will be compatible with AMD systems. The DG1 card needs a dedicated UEFI BIOS that will be released only on some Coffee Lake-S and Comet Lake-S CPU cards, thus being exclusive to Intel systems. But we find it difficult to think that Intel wants to compete with NVIDIA in the consumer sector by limiting its options, especially at a time when AMD is enjoying considerable success. Nevertheless, a future in which the main players in the market will offer closed ecosystems, not very similar to the philosophy of the PC but consistent with the moves that have seen AMD focus on the advantages of a Ryzen / Radeon ecosystem and NVIDIA set foot in
the world of
processors.
It seems early, however, for such a scenario, which we do not like and which we hope will never see the light, can take hold. On the other hand, Intel's acceleration in terms of reducing the production process seems certain. Alder Lake will be at 10 nanometers like the company's current laptop CPU, still stuck at 14 nanometers in the desktop field, but by the end of 2021 we are talking about 5 nanometer chips, presumably laptops, and for 2020 of mid and high-end chips a 3 nanometers of TSMC, with outsourcing used for the first time also for CPUs. Currently, in fact, the company, at least according to TrendForce, commissions externally only products not related to the CPU sphere, including DG2 GPUs, but will change step after Alder Lake, apparently the latest series of CPUs produced entirely first-hand.
On the other hand, the time for chiplet-based GPUs seems ever closer with all the advantages of being able to use a single core or to be able to combine it with others to create more powerful cards starting from a single unit that is easier and less expensive to manufacture. A philosophy that has played a fundamental role in the success of Ryzen processors and which apparently will be the basis of the Navi 31 GPU, apparently equipped with two 80 computer unit cores for a total of 160 CUs. The double therefore of a
Radeon RX 6900 XT
for a total of 10240 streaming processors that promise to make the alleged herald of the future series based on RDNA 3 architecture fearsome. A family of cards that should enjoy notable optimizations for the management of ray tracing , presumably already doubled thanks to the increase in compute units, and which is presumed to be some form of upscaling designed to oppose NVIDIA's DLSS.
All, perhaps, already at the end of 2021 or the beginning of 2022, in tandem with the series of AMD processors that will necessarily have to take the field to face the Intel Alder Lake CPUs, scheduled for the end of the year and apparently capable
of up to
16 cores and featuring an attractive hybrid architecture that promises an excellent combination of power and optimization. AMD's weapon to deal with them, however, may not be a series based on Zen 4 architecture.
According to the leaker _rogame, we could in fact be faced with Zen 3+, an optimization of the current architecture of Ryzen 5000 processors capable of pushing performance thanks to a revised I / O Die, increased Fabrick Clock, presumably clocked up to at least 5 GHz and configurations with 5 and 7 core blocks to increase the number of options. All potentially backward compatible with current motherboards, which however would postpone AMD's transition to DDR5 memory to the next generation of CPU. But there is also a scenario, emerged from more recent rumors, which sees the Zen 3+ processors on AM5 slot, with the possible implementation of the PCIe 5.0 interface as well.
In any case, AMD starts from a excellent position in the CPU field where it has regained a prominent place thanks to the great work done on Ryzen. Instead, it remains in the shadow in the GPUs, thanks to the lack of a technology comparable to the DLSS of NVIDIA, but even in this case it worked well. The leap in power, combined with a 50% increase in efficiency, represents an important step forward and sets the stage for RDNA 3 GPUs, those that as we said could marry a chiplet design, allowing Radeons to take a leap. net. However, it is not said that there is no room for an evolution of RDNA 2, similar to Zen +, which could be necessary to respond to NVIDIA. The plans of the latter in fact seem to include the Lovelace architecture, which we talked about some time ago, which could aim at further optimizing what was done first with Turing and then with Ampere in order to exit quickly, and perhaps with numerous volumes in in order to meet demand unlike what happened with the RTX 3000, before the transition to a multi-chip architecture.
Budget configuration
The budget configuration is the one aimed at saving but there is not necessarily room for an upgrade where interesting prospects arise. The proposals in this range include solutions designed for low-tech gaming and 1080p-oriented builds.
A small price increase does not affect the convenience of the Core i3-10100F in view of a low-end gaming configuration . Although limited to 4 cores, the Intel processor differs from its predecessor thanks to Hyper-Threading and guarantees good performance in the game.
Amid price increases and shortage of parts, the RX 500 and the GTX 1650 Super have come out from the spectrum of options eligible for low-end configurations, giving way to the GeForce GTX 1650, however subject to price increases but still available at reasonable prices at least in the case of some models.
BUDGET Componente Price PROCESSOR Intel Core i3-10100F 3.6-4.3 GHz 95,00 € MOTHERBOARD Gigabyte GA-H410M S2H 75,00 € VIDEO CARD MSI GeForce GTX 1650 VENTUS XS OC 4 GB 185,00 € RAM G.Skill Aegis 2x8GB 3200MHz CL16 75 , 00 € POWER SUPPLY EVGA 450 BR 80+ Bronze 45,00 € HARD DISK Kingston A400 480GB SATA III 50,00 € CASE Kolink Nimbus RGB Mid Tower 50,00 € TOTAL 575,00 €
Configuration Gaming
In the gaming segment there are usually those components that allow you to face the game on PC without fear and to hold on for some time. The frame rate showdown is just around the corner but, with a good base, it's always possible to sell the old GPU before it devalues ​​too much so you can buy a new one just in time to take on the next hardware-smashing blockbuster.
The dropping price of the Ryzen 5 5600X has allowed us to put it into last week's configuration, but still suffers from a still inflated price that this week brings us back to the Core i5-10400F, made even more palatable by a sharp drop in price. It is in fact available for just over 140 euros, guaranteeing an excellent relationship between expense and performance, allowing us to focus on a Z490 card to take advantage of 3200 MHz memories.
Unfortunately, the situation in the field of GPUs creates major problems in the range medium, where the mid-range cards of the last generation have now higher prices than the GeForce
RTX 3060 Ti
despite being sold at a high price. Our choice therefore remains, although definitely expensive for this range that we hope will find a more reasonable option in the GeForce RTX 3060, coming in February.
GAMING Component Price PROCESSOR Intel Core i5 -10400F 2.9-4.3GHz 145,00 € MSI Z490-A PRO MOTHERBOARD 160,00 € MSI GeForce RTX 3060 Ti VENTUS 3X OC 8 GB 590,00 € RAM Corsair Vengeance LPX 2x8GB 3200MHz CL16 90,00 € FSP POWER SUPPLY Hydro PRO 600W 80+ Bronze 65,00 € HARD DISK Crucial P1 NVMe M.2 100,00 € CASE Corsair R275 Airflow Mid Tower 80.00 € TOTAL 1230.00 €
Extra configuration
The configuration push makes sense only for those who aim for high resolutions, aware that luxury often does not go hand in hand with rationality. On the other hand, let's face it, who doesn't like having a nice engine under the hood even if
you have to
respect the speed limit?
The Ryzen 7 5800X is still in decline and is finally available below 500 euros and despite the increase it remains our preferred option in terms of high-end gaming. In fact, it enjoys excellent performance and good raw power, although inevitably lower than that of the 5900X and 5950X which still suffer from excessive price increases.
With the Radeon RX 6000 still subject to crazy price increases and the RTX 3080 however, back above 900 euros almost everywhere, we just have to fish this week again among the GeForce RTX 3070, despite however important surcharges. But let's talk about more reasonable price increases, even compared to the 3060 Ti.
EXTRA Component Price PROCESSOR Ryzen R9 5800X 3.8-4.7GHz 480,00 € Noctua NH-D15 90,00 € MOTHERBOARD Gigabyte X570 AORUS ELITE 185,00 € VIDEO CARD ASUS GeForce RTX 3070 Dual 8 GB 665,00 € RAM G.Skill Trident Z RGB 2x16GB DDR4 3600MHz CL16 220,00 € ANTEC POWER SUPPLY HCG-850 80+ Gold 130,00 € HARD DISK Sabrent Rocket 1TB M.2 PCIe 4.0 € 170.00 CASE Be Quiet Pure Base 500DX Mid Tower € 125.00 TOTAL € 2065.00