The best video games to play at Christmas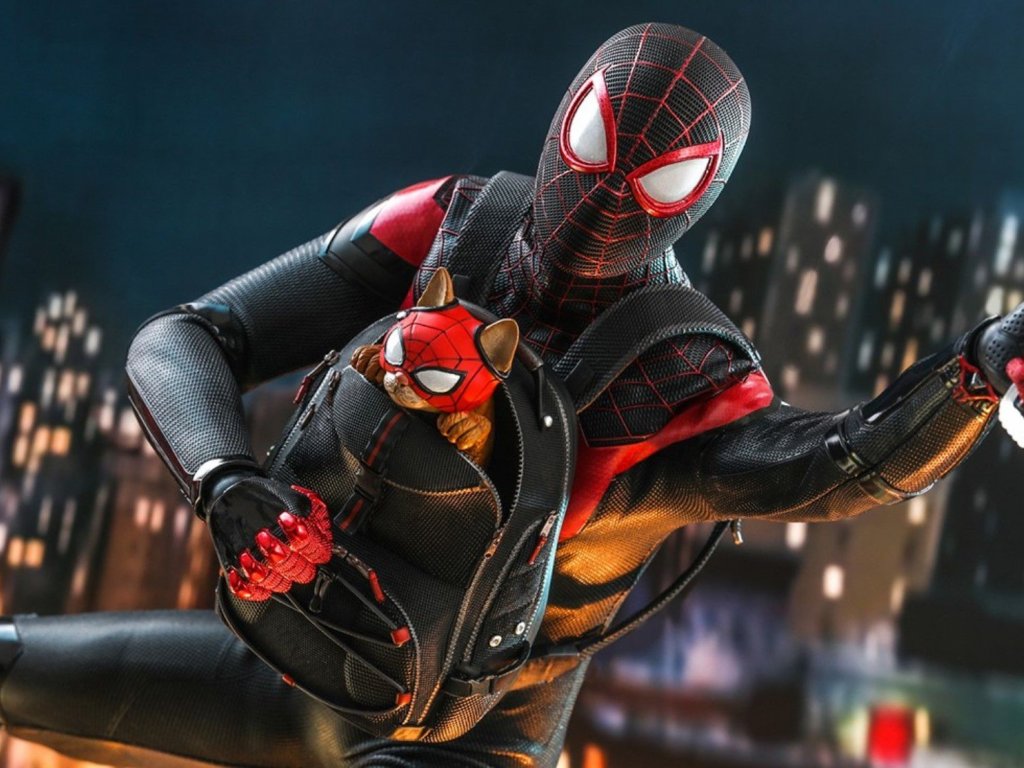 Schools close their doors and many workers finally cross their arms for a few refreshing days in the warmth of their own home. It is time to take advantage of all this free time to not forget our favorite passion. Never as this year do we "risk" having whole days all for ourselves and our family, also thanks to the current difficulty in traveling which prevents many from going to visit distant relatives.
A situation that we never imagined. But if there is one thing that never changes, it is that our homes are transformed into a kind of Santa Claus village, full of lights, garlands and unwrapped packages. Obviously, hoping that inside there is a Playstation 5 or an
Xbox Series X
(
Nintendo
Switch you already have it, we know that). All this cheerfulness and vivacity, however, make us want to try equally bubbly video games, perhaps set during the Christmas holidays. There are a myriad of titles that begin or take place during Christmas, or that for the occasion enjoy special events related to the celebrations, let's find out together which are our favorites!
Shen Mue
Perhaps many young people did not play it at the time, and indeed many years have passed since its first publication on
Sega
Dreamcast, but Shen Mue remains not only an essential masterpiece in the history of video games but also one of the most beautiful titles to play Christmas. If you remember, Shen Mue worked with a system called Magic Weather designed directly by the legendary Yu Suzuki that allowed to recreate the real weather conditions recorded in the town of Yokosuka between 1986 and 1987, plus randomized events during the day.
Following the real seasons, moreover, during particular holidays these were recreated within the game (a bit like it happens in Animal Crossing), including Christmas. And here, returning into the streets of Shen Mue, we could find everything decorated and sparkling for the holidays. Including a Santa Claus who will give us some bizarre advice.
Spiderman: Miles Morales
Christmas in New York would seem the title of a cinepanettone, instead it is the extraordinary setting of the brand new Spiderman: Miles Morales , set in a wonderful big snowy
apple
and full of Christmas decorations. Christmas markets, flashing lights and snow-bleached skyscrapers give the game a look strongly marked by the holidays, a real treat for the eyes. A nice cut-scene takes place during the Christmas dinner at the Morales house, giving a touch of realism to the story and the characters.
Hitman: Holiday Hoarders DLC
We move from New York in another incredible city, especially at Christmas: Paris. The French capital all decked out and in celebration was the setting for Hitman's Holiday Hoarders, DLC released on virtually any platform. Themed songs, whitewashed city and an unlikely Santa disguise to infiltrate unnoticed are the ingredients of this expansion whose developers have donated the proceeds entirely to charity. Because at Christmas we are all better, even the software houses.
Animal Crossing: New Horizon
Animal Crossing: New Horizons was undoubtedly the phenomenon of the year, a very intense 2020 and unique that has pushed so many people to
video games and
fans themselves to devote much more time than normal. The pearl of Nintendo Switch is one of the most loved and played titles of all time, thanks also to its very particular feature: it follows the time and the seasons. But it does not do it as it happened in Shen Mue, with its own internal clock, but using the real one of the console.
And here is that at the stroke of certain important dates the game "transforms" enriching its contents every time in time. In this period in Animal Crossing it is winter as in reality, and during the Christmas period all those things that would also be done at home are done: we exchange gifts with friends, decorate the house
and many other
small typically festive rites.
The Escapists - Santa's Shakedown
Not only houses and streets are decorated and painted red, but also prisons. Like in a nice Christmas-themed expansion in The Escapist, DLC called Santa's Shakedown. In this expansion the theme is 100% Christmas, starting with the weather with a beautiful snowfall outside the structure, decorations in the common areas, Christmas trees, balls, hanging red stockings and reindeer disguises. I'm almost sorry to leave, this prison is so welcoming and warm.
Christmas Nights
Back in 1996, SEGA wanted to celebrate Christmas in its own way. He released a kind of spin-off of NiGHTS into Dreams for his Saturn console, obviously developed by Yuji Naka's Sonic Team. The game fully resumed the gameplay of the original, but with two themed levels and soundtracks completely modified for the occasion. The game was given away in Japan and in some magazines, including it in a bundle with Sega Saturn consoles and games, but it soon became a small "pearl" to be included in your collection thanks to its peculiarity of having been created for Christmas 1996 and the fact that contained a lot of very nice easter eggs.
No game like World of Warcraft has been able to create a sort of parallel online world that is so alive and populated. As with real life, WoW players know perfectly well that anything can happen in its territories, including celebrations for important earthly events. And that's how many found themselves remembering missing players, drinking wine and celebrating New Year's Eve online, including Christmas. The developers have given a name to this WoW "festival", the Feast of Winter Veil which takes place every year around this time in various places in the game. There is really everything: from the "Greatfather Winter", the Santa Claus who bestows exclusive Christmas quests, decorations, gifts and clothes specially put in-game for the holidays. And you can also ride the sleigh with reindeer!
Parasite Eve
And who said that at Christmas you have to be quiet in front of the fireplace without anything terrifying happening? It was not a relaxing and peaceful Christmas that spent by Aya, the novice policewoman protagonist of Parasite Eve. In 1998 Square released one of his most mature and innovative works ever thanks to the genius of Hironobu Sakaguchi, the pen of the writer Hideaki Senna and the brushes of the artist Tetsuya Nomura. The game was set during the Christmas holidays and opened with one of the most bloody and violent scenes ever: the self-combustion of the entire Opera audience. Parasite Eve was set in New York, which as we all know manages to give its best during Christmas with an evocative and incredibly well characterized setting.
Batman: Arkham Origins
Let's move on from New York to another very evocative city in the United States, albeit virtual: Gotham City. And there is no better way to spend Christmas on the snowy streets of Batman's metropolis than by playing Batman: Arkham Origins, the third installment of the hit series, released in 2013 for Playstation 3, Xbox 360, Wii U and Windows PC. The Warner Bros title is a real tribute to this day of celebration through countless references and characterizations: the adventure of this young (and inexperienced) Batman takes place precisely in the days around Christmas and his eve, when he is placed a $ 50 million bounty from the bad guy of the day, Black Mask.