PS5 and Xbox Series X: when it strengthens it is not enough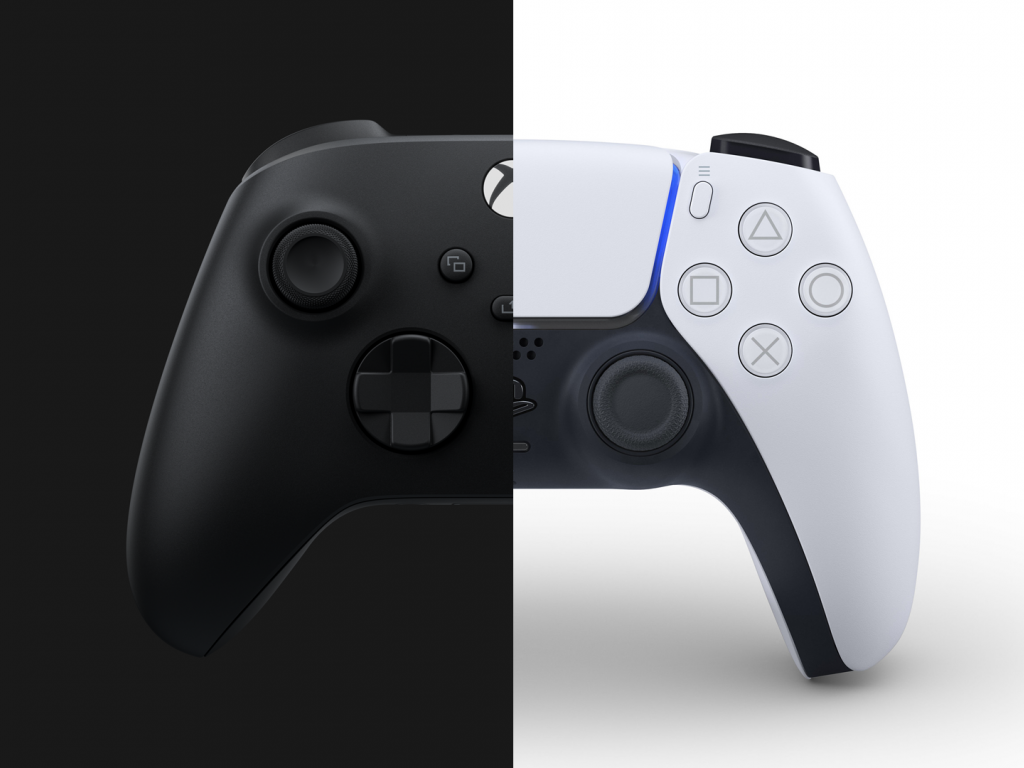 Almost a year has passed since the official announcement of Xbox Series X, the most powerful console ever made. Microsoft continued to promote its device in the following months, praising every technical specification and design feature introduced in its new gaming machine. Then came
Sony
with the hardware presentation of Playstation 5, during which we discovered a console on paper that was inferior to the competition. The Japanese company, however, seemed immediately convinced of its choices, having established an excellent relationship with the developers and managing to find a good compromise between quality, price and ease of programming.
Today, after the launch of the two consoles globally, we have to admit that, as far as we can judge now, Sony was right. Xbox Series X in most of the multiplatform games released has proved inferior to Playstation 5. So why is it that the most powerful console in the world fails to excel against a less performing machine? In this article we will try to give an explanation to this small gap that was created at the launch of Playstation 5
and Xbox Series X
, based on information coming directly from Microsoft itself. Furthermore, always considering the data in our possession, we will try to predict what could happen in the future in this battle to the sound of teraflops.
Hardware is not enough
We are not the only ones to say it: on the Xbox Series X card it is more powerful than Playstation 5. We already understood this months ago, before we could put hands on gaming machines and before seeing the actual cross-platform game comparisons. Xbox Series X has a GPU-related performance of 12 teraflops, while on Playstation 5 the number of teraflops equals 10.28. In addition, the Microsoft console has more compute units and higher bandwidth RAM. Many did not expect big differences in terms of performance between the two consoles, but what few could predict with absolute certainty is a superiority (albeit minimal) of Playstation 5. Often, however, especially when it comes to consoles, the power naked and raw is not the main source of performance. Over the years we have learned that the winning weapon of any gaming machine is optimization and ease of programming by the developers.
The most concrete example in the recent past is the one related to Xbox 360 and Playstation 3. The latter had a data sheet clearly superior to the competition, but the developers were struggling to exploit it. In fact, only at the end of the generation, when the hardware had been sufficiently studied, were they able to bring out its true potential. In addition to this we must also consider the optimization, because we could hardly have seen a title like the first
The Last Of Us
run on a PC with the same computing power as the PS3, precisely due to the absence of optimization dedicated to individual consoles from game. So what happened this year with Playstation 5 and Xbox Series X instead? Is the Microsoft console more difficult for developers to understand, or hasn't enough optimization work been done?
Cross-platform games at launch
Our colleagues at Digital Foundry promptly analyzed the performance of video games released on both Playstation 5 and Xbox Series X, discovering in most cases an unexpected superiority of the Sony console. In Devil May Cry 5, the new Xbox Series X manages to better handle 4K and ray tracing, but suffers truly impressive frame rate drops that can reach more than 40 frames per second in some scenarios. According to Richard Leadbetter of Digital Foundry the problem could be related to what limitations of the Xbox API and unfortunately it is noticeable much more than the difference in terms of resolution and ray tracing compared to Playstation 5.
Microsoft has tightened a contract with Ubisoft to promote the new Assassin's Creed Valhalla with Xbox Series X. Also having the most powerful console, we expected the best performance on this machine, but once again Playstation 5 managed to be superior. The Xbox Series X version has a lot of "screen tearing" and regular frame rate drops below 60 frames per second. The variable refresh rate helps improve performance on Series X, but you need a TV capable of supporting it in order to reap the benefits.
Even with Dirt 5 the Microsoft console has shown several shortcomings, both in image quality and in the resolution proposed. In fact, on Playstation 5 we get a better resolution and in general a superior visual rendering of the textures. By switching to 120 frames per second mode, Playstation 5 manages to maintain a higher level of detail than Series X, while also ensuring a much more stable frame rate. Once again the variable refresh rate can help Series X deliver higher quality and performance, but it shouldn't be necessary.
Bringing up
Call Of Duty
:
Black Ops Cold War
, again according to the analyzes made by Digital Foundry, we noticed a better management of ray tracing
on Xbox Series X
. What was not expected is a gap clear between performance in 120 frames per second mode, where Playstation 5 manages to maintain a much higher and more stable frame rate.
All these comparisons have shown how Xbox Series X cannot outperform Playstation 5 as much as we can. could have been expected from its datasheet. Some of these differences could be simply related to bugs or errors in game programming, but according to some recent developer statements there may have been other problems in development.
The word to the developers
Collecting various information from the developers who have worked on both the Playstation 5 and the Xbox Series X, several rather interesting facts have emerged regarding the two development ecosystems. After a rather difficult period following the launch of Xbox One, Microsoft has been working hard to try to improve the tools offered to developers. Despite this, according to these development studies, the tools made available by Sony remain even superior, even starting from a more detailed hardware documentation. With each generational change, developers have to invest a lot of time and resources in studying the new gaming machines.
Microsoft provided the latest version of the Game Developers Kits (GDK) only last June, while those of Playstation 5 were in the hands of the developers long before. This probably allowed the development studios to spend more time optimizing their software on Playstation 5 than on Series X. All this then led to higher performance on the Sony console as we saw in the previous paragraph. It would therefore not be a problem of the development platform offered by Microsoft, but a failure to optimize to bring out every crumb of power.
We must therefore expect numerous updates to arrive in the coming weeks.
Codemasters
is already working on fixing Dirt 5, while Ubisoft is improving performance on Assassin's Creed Valhalla. Similarly, Microsoft is investing in communicating with developers to try to offer better documentation and development assistance. A Microsoft spokesperson pointed out that they are working with their partners to improve the relationship and make the creation of Xbox titles easier and more immediate.
A look into the future
Obviously we are just at the beginning of the generation, so many development studies have yet to fully understand how gaming machines work in order to take full advantage of them. It will take time and a lot of work to get the most out of
Xbox Series X and
Playstation 5. Undoubtedly, the internal development studios will tend to raise the bar, being able to work exclusively on a single platform. We must also consider the presence of Xbox Series S, which weighs down the optimization work to be done for the Microsoft ecosystem. Receiving GDKs late partially justifies the performance difference found in cross-platform titles at launch.
For those coming out next year we therefore expect an improvement in performance on Xbox Series X, thanks to optimization by the developers. Similarly, we would not want developers to "settle" for equalizing the performance of Playstation 5, without aiming to exploit the additional power offered by Xbox Series X by having to invest additional resources. For Xbox Series X we therefore hope for a better future, at the height of the hardware that it contains within its majestic body of the most powerful console in the world.