FIFA 21: interview with Oliver "Oliboli" Uttgren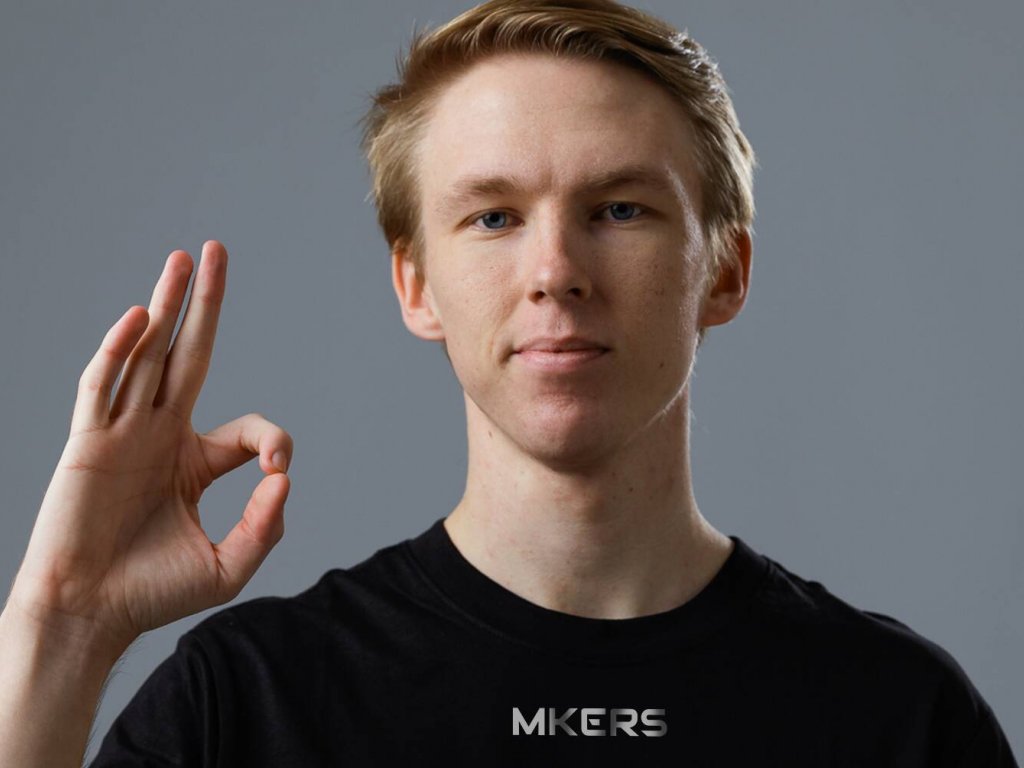 Football games like FIFA and PES are probably the progenitors of all the titles that make up the universe of
eSports
today. Raise your hand in fact if you have never set up an improvised mini competition between friends on a summer afternoon, and then perhaps get to play one of the many tournaments that were organized in the shops of the various provinces of Italy even before the diffusion of
video games on
universal scale. Time and technological progress have made competitive play a worldwide phenomenon, naturally also binding to the aforementioned football simulations to allow them to make the leap from the "sofa tournament" to championships that allow those who win them to obtain a nice nest egg in addition to glory. Just recently took place the first FIFA 21 Global Series Qualifier, taken home along with the $ 15,000 final prize from Oliver "Oliboli" Uttgren. Swedish, born in 2000, Oliboli is part of the Italian Mkers team: we reached him for some three hundred and sixty-degree questions about his relationship with the EA Sports title.
Victory at the Europe Qualifier # 1
Oliboli's performance at the Europe Qualifier # 1 saw the Swedish player win the round of 16 against Faoetnation, also achieving success in the quarterfinals against Karabacak. The semifinal then actually saw Oliver Uttgren lose the confrontation with DPeixoto7, thus leading him to have to play everything in the Loser's Round which makes up the second part of the board provided by the double elimination format of the tournament. From here began the ride that led Oliboli to the final victory, winning first against our compatriot Cosimo "NBD2699" Guarnieri and Andriman, before returning to face DPeixoto7 and win. The final pitted Oliboli against Denmark's Fatih "Ustun" Üstun, in a tight pair of games that saw him win first 3-1, only to repeat in the second match 7-5 only after extra time.
Interview with Oliver "OliBoli7" Uttgren
sportsgaming.win: do you like the gameplay of FIFA 21? What do you think needs to be improved?
Oliboli: Yes, I really like the gameplay of FIFA 21. He is a bit more attacking and that meets my style of play because I like to score a lot of goals! I think the pressing is too effective, so I hope it will be fixed soon with a patch.
Have you played the next-gen version of FIFA 21? If so, have you noticed any major changes from the old-gen version?
No, I haven't played it on next-gen yet.
What tactics do you prefer to play FUT with
and what is
your starting eleven at the moment?
My favorite formation this year is 4-4-2 (2). Right now I'm playing with Alisson; Walker, Gomez, Varane, Mendy; Rashford, Vieira, Bruno Fernandes, Neymar; CR7, R9!
You managed to play the Weekend League on
PlayStation
and Xbox on the same weekend. How did you manage to stay focused for sixty games without losing any of them?
I always try to divide the games in order to play twenty a day and not too many in a row! If I get tired I do something different for a few minutes to get my concentration back.
How many hours do you spend playing FIFA every day? How does your training change when a major tournament approaches?
Some days I can play up to eight hours a day, while other days for two hours, it varies a lot if it's a Weekend League or an upcoming qualifier. When there is a qualifier or a major tournament I train a lot in the previous week.
Do you have any cheap players to recommend to less frequent FUT players?
Probably Gomez and Mendy, two excellent defenders that you can get to use until the end of FIFA 21.
Let's say I feel like a good FIFA player. I have good results in the Weekend League and I am thinking about a career as a professional player. What would be your first advice to me?
It's a really tough question to answer, but if you post your Weekend League results on Twitter you might be spotted by some professional players
to play with
to train. You must always play against good players to constantly improve!
Congratulations on the Global Series. How did you train for this specific tournament?
Thank you very much! I did a lot of training against other professional players to get as prepared as possible! I also looked at my opponents' gameplay to try to find their weaknesses and take advantage of them.
What was the hardest match?
I would say the games played against Ustun were the most complicated, I played a few training games against him before the tournament and he is a really good player!
What do you think you did well in , and what could you have done better during the tournament?
The key for me has been to keep calm and focused because I had to play five best of two matches, really exhausting from a mental point of view! I also made some great comebacks during the tournament, I felt my attack was very good during the competition!
Do you have a favorite Italian football team?
If I had to choose a favorite team in Italy it would probably be Juventus, due to the presence of the great Swedish talent Kulusevski and CR7!