Christmas 2020: the best hi-tech gifts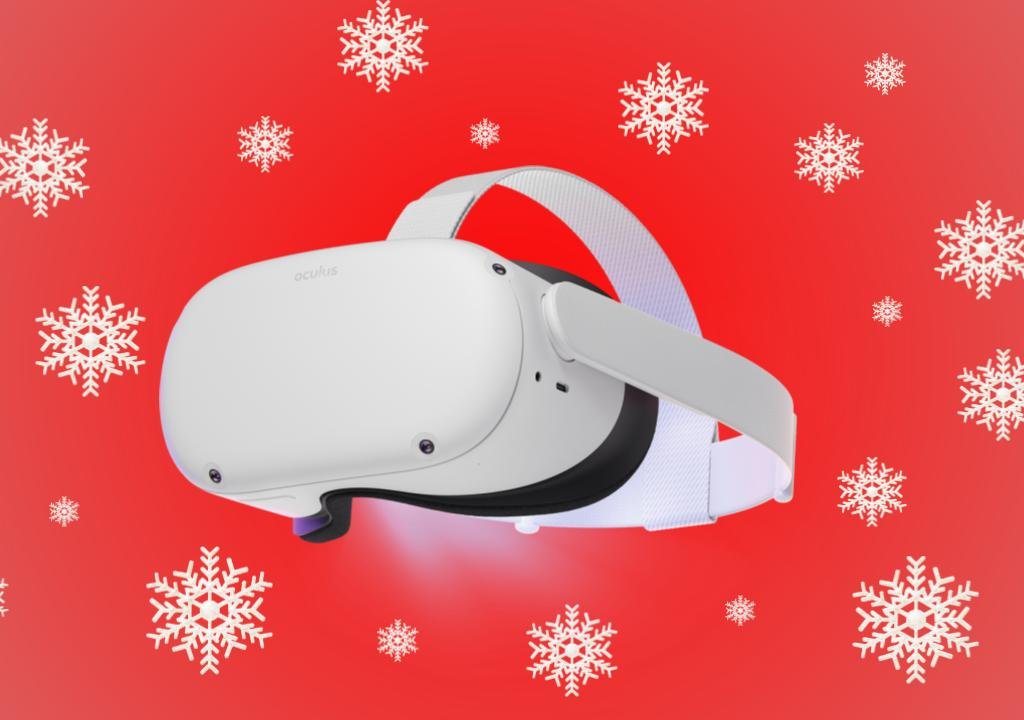 Christmas is looming, the pandemic continues and the lines in the shops make purchases decidedly complex, in a tense atmosphere that does not lack the threat of a new lockdown during the holiday period. But the right gift, even to oneself, could lighten this strange ending of 2020 that asks us to wait a little longer before returning to a life marked by more regular rhythms and less oppressive limits.
In our overview dedicated to hi-tech gifts we have included a bit of everything, from superfluous gadgets to potentially very useful ones, also looking at price ranges. Hence the alternation between decidedly onerous gifts, demanding but affordable gifts and less luxurious gifts, albeit all characterized by a rather high quality. The first, among other things, could be among the most useful to survive the holidays, finally step into the future and put aside, at least for some time, the thought of the processor, the video card or the next generation console that we still haven't been able to buy.
Affordable price and improved resolution have helped to push the sales of the Oculus Quest 2, a model that, great for being used in stand alone mode or connected to PC, it happened at the right time, with the increase in high-profile titles dedicated to virtual reality and production problems that made the other novelties of the period unavailable. Hence very high sales for the 64 GB version, perfect for those who intend to use it even with a PC and do not need particularly large storage. The excellent price corresponds to some compromises, starting from the decidedly spartan support band, but there is no lack of gadgets and additions to enhance an offer that represents an apt gift also by virtue of the surprise effect that such a technology has towards who has never experienced the joys of virtual reality before.
Buy the Oculus Quest 2.
BNEXT - Virtual viewer for smartphones
A taste of the virtual reality can also be had by spending a modest amount, with obvious compromises for a model designed to work using Apple and Android smartphones as hardware and screen. Among other things, to complicate things for the less savvy user, there is still an ecosystem in the making, not easy to fully explore, but the BNEXT viewer enjoys a discreet performance and a price
that makes it
suitable also for a less demanding gift or as a tool to test your reactions to virtual reality before making a more expensive purchase.
Buy the BNEXT viewer.
Sphero Mini
The Sphero Mini is a classic gadget that combines intriguing technology and low price in a fancy toy, used both to distract cats and to test their skills with a series of specially designed games. The remote-controlled sphere is in fact paired with an application that expands its possibilities, allowing you to also set the color of the lighting. Furthermore, the same shell can be replaced to change the look of an object that in this Mini version is also easier to take for a walk. However, it suffers from too strong impacts, losing the calibration that must be done often.
Buy the Sphero Mini.
COTOP - Bluetooth hat
The gadget of the year is the Bluetooth hat equipped with headphones and microphone, in this COTOP version made of fleece, equipped with Bluetooth 5.0 and with a declared battery life of 10-12 hours. All at the service of a gift that is not too demanding and perfect for those who in winter have no intention of pulling their hands out of their pockets or leaving their ears uncovered in the cold but do not want to give up their soundtrack or phone calls. Maybe even at work, as long as it is outdoors, as long as the distractions do not involve risks for others.
Buy the Bluetooth COTOP hat.
The resounding success of Nintendo Switch, also thanks to an excellent library, is combined with the price of the Lite version, obviously limited to the portable size only which however represents the highlight of the Nintendo offer, putting us in front of a gift of certainly not cheap, but more affordable than other hi-tech gifts. This despite the remarkable intrinsic value of a current item that also enjoys a large number of third-party title conversions, in some cases unfortunately pulled away, but in many deserving.
Buy the Nintendo Switch Lite.
Kindle with integrated front light
The offer of Amazon Kindle digital book readers also includes a model with front lighting, which can therefore be used in any light condition. Among other things, this specific model has a lower price thanks to a screensaver that plays special offers and promotional messages when the display is locked or in standby mode. No disturbances while reading, therefore, for a perfect gift
to give to
yourself or to someone who particularly appreciates savings strategies. For all other cases there is the ad-free version, at an increased price of 10 euros.
Buy the Kindle reader with integrated light.
Sony PS-LX310BT
The combination of classic turntable, with high precision mechanical arm, and wireless connectivity, as well as of course the audio outputs to use it with any speaker, makes the Sony PS-LX310BT turntable a gift suspended in time, perfect for those who appreciate nature analogue of vinyl but does not want to give up modern comfort. All enhanced by an excellent relationship between price and quality. However, it should be noted that a speaker is missing and that it must therefore be purchased separately, even if nowadays it is difficult to find someone who does not have a Bluetooth speaker or any audio playback system.
Buy Sony's Bluetooth turntable.
Sonos Beam Soundbar
Let's stay in the field of sound but let's raise the bar with one of the best compact soundbars in circulation as regards the ratio between size and winding effect of the sound. Of course, the Sonos Beam is an important gift given the high price, but this also corresponds to an excellent reproduction of the voice, a remarkable power in relation to the size and voice controls with native integration for Alexa and Google Assistant. Note, however, the lack of DTS support, to be taken into account as well as the expense.
Buy the Sonos Beam soundbar.
Xiaomi Mi Box S 4K TV
Lo Xiaomi Mi Box S is an excellent 4K media player that enjoys all imaginable certifications. There is no official support for some applications including
Amazon Prime
, although many have found ways around the limit, but there is the whole Chromecast world as well as dedicated processing for HDR and excellent overall performance, perfect for enhancing a non-4K 4K. particularly strong from a multimedia point of view. All at a balanced price in relation to the overall offer.
Buy the Xiaomi Mi Box S TV 4K.
iPhone 12 Mini (128GB)
The iPhone 12 Mini is one of the demanding gifts and has that unpleasant peculiarity of not including a charger. But it is also an excellent phone for those not looking for a huge device but still want the latest Apple chip which in this model is expressed through a great OLED Super Retina XDR screen. All embellished with a remarkable photographic sector that includes night mode and 4K HDR recording in Dolby Vision, like the higher models.
Buy the Apple iPhone 12 Mini.