Christmas 2020: the best gifts for the PC gamer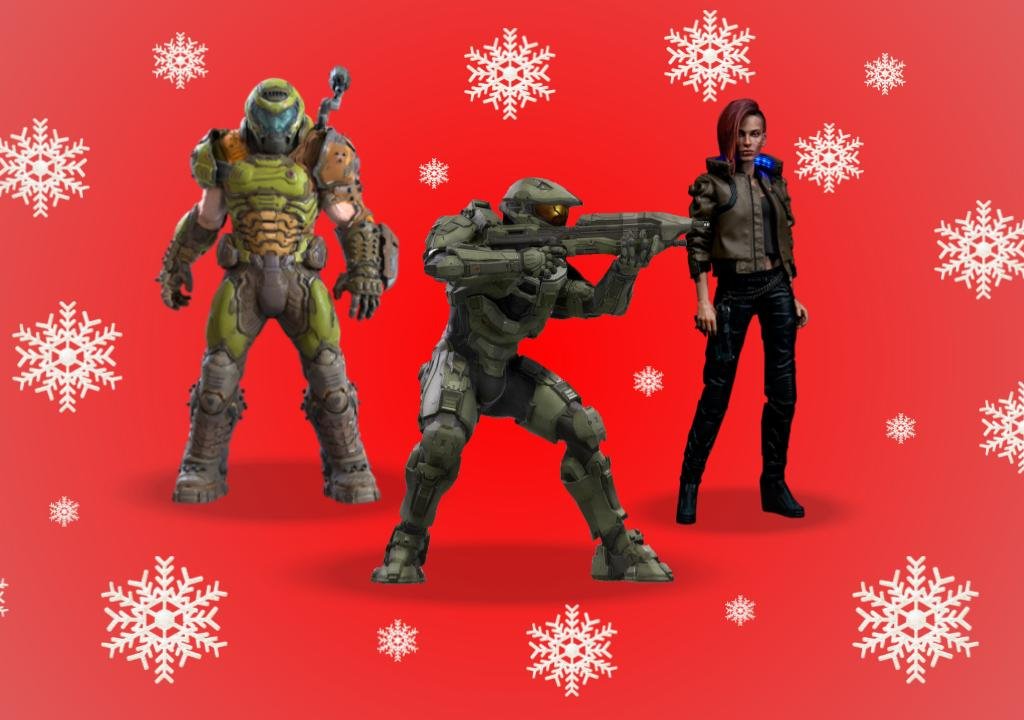 For our top ten of
the best Christmas
gifts for a PC gamer, you are spoiled for choice at a time when the market is full of options including next-generation graphics cards and outstanding processors. Too bad for the scarce availability of almost every technology released recently and therefore subject to the problems of the pandemic which on the one hand made it difficult to work and on the other hand it has dramatically increased the demand for electronic entertainment
of all kinds
, rather useful to make it more digestible the
stay at home
.
It goes without saying that finding a next-generation video card for a person we care about can be an important gesture, but there are simpler and often much less expensive ways to make a PC gamer happy. Options include new headsets, games, books, peripherals, and even a subscription to the excellent Game Pass service. But there is also a way to spend more, perhaps for a nice laptop that can get by even with titles of a certain thickness, especially if equipped with support for NVIDIA RTX technologies.
Can be used in stand alone mode, which makes it suitable as a hi-tech gift in general, the Oculus Quest 2 is an excellent gift even if designed for a PC where it can give its best thanks to titles such as Half-Life: Alyx, Asgard's Wrath, Walking Dead and the recent Medal of Honor, for someone perfect and for someone bad but actually made of a continuum of ups and downs that include some notable moments, both for involvement and realization. Enough to expect an important hardware in the Quest 2 screen too, much more defined than the previous one despite the affordable price.
Buy the Oculus Quest 2.
Cyberpunk 2077
Perfect gift for anyone who appreciates futuristic RPGs and already has a GeForce RTX, important given the effect of ray traced reflections on the look of a beautifully crafted Night City. But regardless of this
Cyberpunk 2077 in
PC version it runs discreetly and guarantees an excellent eye-catcher on a large number of configurations thanks to a good scalability of the engine which in average quality also runs on dated cards while maintaining dynamic shadows and lights. The bugs are also there in the
Windows
version, but for the most part they are no worse than those seen during the first months of life of other ambitious open worlds of the past.
Buy Cyberpunk 2077.
Masters of Doom
The literature devoted to video games is full of texts that tell the adventurous story of a nerd fun that today has become a daily practice, in one form or another, for the most part. of humanity. From this point of view, one of the most interesting volumes is Masters of Doom, a dive full of anecdotes in a moment that has defined modern gaming through the creation of a cornerstone that has contributed to making the PC a real gaming machine, not at a time when more affordable sound and video cards have begun making it so for the general public.
Buy Masters of Doom.
Razer DeathAdder Elite
In the rankings of the best mice since its release in 2006, the DeathAdder has always maintained some of the main features, starting from the extremely comfortable design, evolving however in the internal technology and differentiating itself with models like this Elite, equipped with the PixArt PMW 3389 sensor. collaboration with Logitech, Razer mice enjoy dedicated optimizations that further improve accuracy and response times, making the most of the definition of 16000 DPI.
Acquis the DeathAdder Elite.
HyperX Cloud II
Comfortable, robust and characterized by two metal earcups that also make their figure, the HyperX Cloud II gaming headsets are designed to enhance the low, looking directly at gaming. They also sport a detachable microphone like the extension equipped with DAC, controller and USB cable which, removed, deprives the headset of some functions, but makes it compatible with a large number of devices, including consoles. Among other things, the package also includes a protective cloth bag and a pair of spare earpads, making it even more attractive thanks to the Christmas discounts.
Buy the HyperX Cloud II.
Creative Sound Blaster Z
In the panorama of sound cards there is no shortage of economic and functional models, but in terms of overall equipment one of the most interesting options is undoubtedly the Creative Sound Blaster Z, a PCIe sound card that beyond reproducing excellent quality sound, is accompanied by a high quality microphone designed to be fixed on the monitor. Also note the elegant card armor design
Buy the Creative Sound Blaster Z.
ASUS TUF 15.6 with GeForce RTX 2060
While the Desktop PCs have risen significantly, prices are lowered for laptops such as the 15.6-inch ASUS TUF which combines an eight-core, sixteen-thread processor from AMD with a mobile NVIDIA GeForce RTX 2060, the most popular option. modest of the entire RTX lineup but still capable of excellent performance thanks to DLSS. It also mounts 16 GB of memory and boasts the well-recognizable TUF brand aesthetic, with blacks, grays and yellows that alternate creating a vaguely military look.
Buy the 15.6-inch ASUS TUF.
Xbox Wireless Controller
The Xbox Wireless Controller is arguably one of the best wireless pads around for value between price and quality. On PC the Bluetooth connection seems to give some problems, presumably solvable with updates, but playing at the desk the cable problem is secondary and disappears in front of the precision of the controls and the disposition of the sticks of one of the less tiring and more comfortable to use pads. that they remember.
Buy the Xbox Wireless Controller.
Razer Firefly V2
The Razer Firefly V2 gaming mat combines the soft micro-textured surface typical of the most precise mats and comfortable with a strip of light that runs along the sides, creating an evocative RGB show, obviously compatible with Razer Chroma and capable of creating a lot of effects thanks to the 19 lighting zones, with 16.8 million colors. It also has a cable stop, as many PC gamers know very useful, and of a decent size, albeit
Buy the Razer Firefly V2.
Game Pass Ultimate
Perfect for those who have both a PC and an Xbox, the Game Pass Ultimate subscription is also advantageous for those who only have a phone or tablet alongside the computer, thanks to the XCloud service, one of the bonuses of this more expensive version that includes additional in-game content, partner offers and the EA Play service which further enriches the already extensive catalog. However, remind the recipient of the gift to register and take advantage of the three-month service for just one euro per month beforehand, keeping the code obtained for free for a future that promises to be even richer in titles. Ultimate Pass.