Assemble that Passes # 276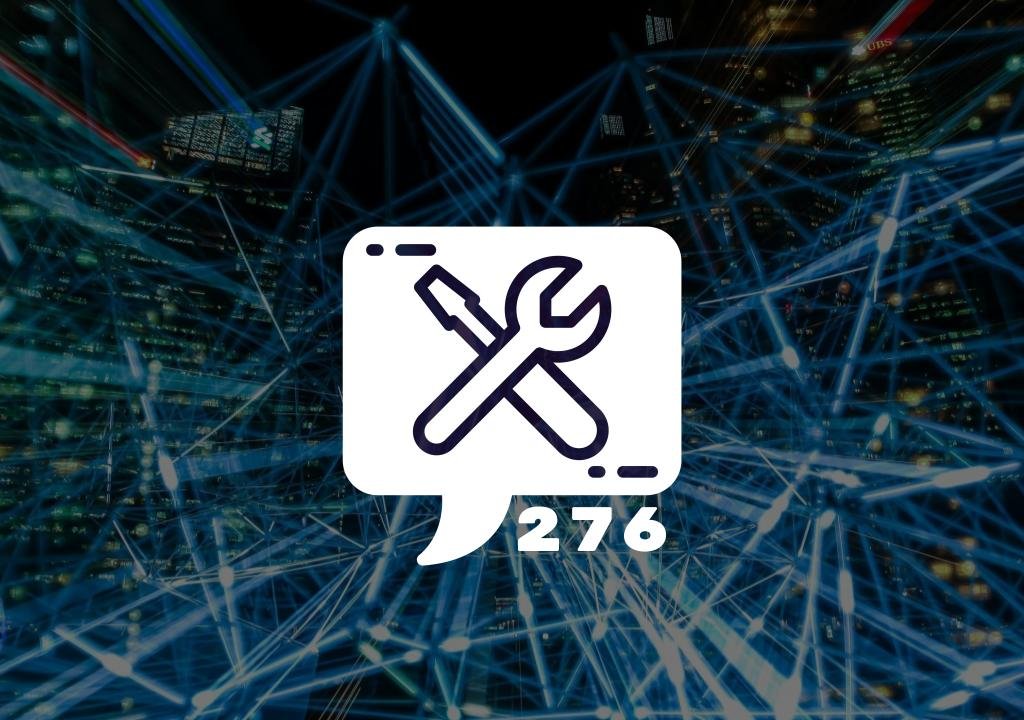 Assembla che ti Passa is a weekly column that collects the main news related to PC gaming hardware and offers three configurations, divided by price ranges, designed for those who want to assemble or update their machine. As usual, suggestions are welcome and corrections welcome, as long as the tones are adequate. A further tip is to read the paragraphs presenting the configurations before giving battle in the comments.
The evolution of
the gaming PC also passes the optimization as in the case of Smart Access Memory, a technology that allows the system to simultaneously access all the video card memory available up to now only through a small window, generally about 256 MB. In some cases this novelty brings limited or even zero benefits, but in many cases we see a jump of 5/6% and in some cases there are increases in the order of 10%, with peaks ranging from 12% to 18% in titles like Forza Horizon 4. Not really negligible, therefore, for a technology that has been brought into the field by AMD with the new
Radeon RX 6000
and made available in combination with the new Ryzen 5000 processors.
But this is not an exclusive technology. Behind the trade name Smart Access Memory is the Resizable Base Address Register (BAR) and AMD itself is helping NVIDIA implement them on its video cards, probably also to guarantee its new processors an even wider stage. The same goes for Intel, however, which has almost caught up with the ASUS ROG Maximus XII Apex BIOS update 1002 in beta version, which also makes the technology available on 10th generation Intel processors and dispels the myth of the need for a PCIe 4.0 interface to take advantage of it. Incidentally, support for BAR will also come for the H470 and B460 chipsets, and we expect other motherboard manufacturers to be in the process of releasing updates for their products. In response, however, it appears that AMD
is ready to
take the technology to a generation ago by implementing support for Smart Access Memory on X470 and B450 motherboards as well. This is revealed by the partial implementation in the Agesa 1.1.0.0 BIOS for ASRock motherboards of compatibility with the Ryzen 5000 and with the Smart Access Memory, but full compatibility will come with the Agesa 1.2.0.0 BIOS which should appear during the month of January.
At that point, hopefully, we will also know if it will be compatible with Ryzen 3000 processors, but it is from the current generation onwards that it should be considered a standard that could pave the way for new optimizations by developers. In the meantime, the wait is all for the upscaling based on the machine learning of the Radeon RX 6000, much appreciated for the high pure rendering power but bound only to the FidelityFX CAS for upscaling, incomparable to the competition's DLSS. In any case, the base is robust and guarantees excellent performance in many games thanks to a high efficiency that is paired with high frequencies that have very important overclocking margins.
We have seen the
Radeon RX 6800 XT
even reach 2.75 GHz frequency, in the custom versions, with factory air cooling, with tangible performance gains, albeit less exciting than hoped for. Enough, however, to push the card into pure rendering from the parts of the RTX 3090 anticipating impressive numbers for the Radeon RX 6900 XT, arriving on December 8th. We are talking about the possibility of exceeding 3GHz in overclocking and of beating any single-card record in Time Spy and Firestrike perhaps already with the reference version, as we know the first one is coming.
According to rumors, AMD has already kicked off the production of the custom versions, but it will take some time to see them arrive, leaving the field free to the version built directly by the company. But we're probably talking about a very small field given the chip availability issues that are plaguing the entire consumer technology industry. Problems that are exacerbated with high-appeal models such as the GeForce RTX 3060 Ti, already splashed at 3080 prices, and that we will undoubtedly find again with the Radeon RX 6700 XT, the Navi 22 card that will bring the RDNA 2 architecture in the mid-range, still promising very high performance.
For the Radeon RX 600O XT, among other things, we are talking about two different BIOS, one designed for a model with a 180W TDP and one for the variants with a 250W TDP that would seem to be able to reach 2950 MHz frequency, shortening a gap compared to the RX 6800 which with the basic BIOS could be about 25 percentage points. They would therefore be designed to clash directly with the RTX 3060 Ti with a presumably lower price. In fact, we would not be surprised at a price of 400 euros for the more pushed version and 350 for the more restrained one, with a shift towards a more adequate price for the mid-range that has become increasingly expensive in the last two generations.
But it will take a while for actual prices to approach those recommended. Chip foundries are being stormed at a time when new consoles, new Mac processors, new PC CPUs, and an avalanche of new, long overdue video cards have overlapped. All made more confused by an epidemic that will accompany us, along with several other difficulties, also for the first quarter of 2021. The demand for technology, however, has not only created problems.
With the arrival of the
Oculus Quest 2
the number of Facebook viewers used to play Steam VR titles has exceeded the number of viewers of the same Valve, highlighting a boost for a technology that still does not sell enough to become a mass phenomenon, but it proceeds regularly. This is also demonstrated by a new series of helmets for virtual reality that look to the future, such as the Star VR we talked about last week which guarantees a range of vision of 210 degrees. The HP Reverb G2 Omnicept instead expands face reading from eyes to mouth, capturing the player's entire expression. Primax instead focuses on the 2560X1440 resolution for each eye, pushing the frequency up to 180Hz. Before all this reaches the 350 euros of the Quest 2, one of the reasons for the success of the new Facebook viewer, it will take some time, but continuous investments are almost always an excellent sign.
Budget configuration
The budget configuration is the one oriented to saving but it is not certain that there is no room for the upgrade where interesting prospects arise. The proposals in this range include solutions designed for low-tech gaming and 1080p-oriented builds.
Amid high demands and production problems even the low-end processors of the previous generation have become more expensive and more hard to find. We are talking about 30% increases that bring us back to the generation with the Ryzen 5 2600, dated but rather powerful for this segment with 6 cores and 12 threads as well as good overclocking margins.
There is no reason instead to change the option in the case of the GPU, with EVGA's GeForce GTX 1650 Super which on paper is not among the cheapest options, but is the only one that has dropped in price and which is affordable given the price increases that have affected the other models . Note, however, that it has sold out a few times already and may be available in a few pieces.
BUDGET Component Price PROCESSOR AMD Ryzen 5 2600 3.4-3.9 GHz 145, 00 € MSI B450M Pro-M2 MAX MOTHERBOARD 70.00 € EVGA VIDEO CARD GeForce GTX 1650 SUPER SC ULTRA GAMING 4GB 185.00 € RAM G.Skill Aegis 2x8GB 3200MHz CL16 60.00 € EVGA POWER SUPPLY 450 BR 80+ Bronze 45, 00 € HARD DISK Kingston A400 480GB SATA III 50,00 € CASE Kolink Nimbus RGB Mid Tower 50,00 € TOTAL 510,00 €
Gaming configuration
In the gaming range usually are those components that allow you to face the game on the PC without fear and to hold on for some time. The frame rate showdown is just around the corner but, with a good foundation, it's always possible to sell the old GPU before it devalues ​​too much so you can buy a new one just in time to take on the next hardware smashing blockbuster.
In the mid-range, the Core i5 10400F still represents one of the most affordable options, undoubtedly less powerful than newer or medium-high-end models but with a constant price that still runs around 165 euros. It therefore wins in a landscape in which price increases and low availability make it difficult to set up a configuration of any kind.
As it has already been for the high-end, even in the mid-range we find ourselves in a limbo in which it is difficult to navigate. On the one hand there are cards available but inevitably outdated and on the other new and powerful options but almost impossible to find and sold at exaggerated prices. However, we do not feel like recommending an old card and we prefer to focus on something new, inviting where possible to wait for prices to be as close to those recommended.
GAMING Component Price PROCESSOR Intel Core i5-10400F 2.9-4.2GHz 165,00 € ASUS TUF GAMING B460M-PLUS Wi-Fi MOTHERBOARD 105,00 € VIDEO CARD GeForce RTX 3060 Ti 8GB 430,00 € RAM Corsair Vengeance LPX 2x8GB 3200MHz CL16 70,00 € POWER SUPPLY FSP Hydro PRO 600W 80+ Bronze 75,00 € HARD DISK Samsung 860 Evo 500GB SATA III 85,00 € CASE Corsair R275 Airflow Mid Tower 80.00 € TOTAL 925.00 €
Extra Configuration
The pushed configuration makes sense only for those aiming for high resolutions, aware that luxury often does not go hand in hand with rationality. On the other hand, let's face it, who doesn't like having a nice engine under the hood even if you have to respect the speed limit?
At this point, finding any latest generation Ryzen CPU is really complicated. So much so that among eternal waiting lists, inflated prices and little information on availability we return to turn to the good old, so to speak, Core i7-10700K, more manageable and balanced than 10900K and able to undoubtedly guarantee excellent performance in game.
High-end GPUs are at the center of the perfect storm that has seen an avalanche of technologies come out all together for a profitable Christmas in the cloister. Hence the impossibility of postponing, under penalty of losing a front row seat in the gold rush, but also a memorable traffic jam that is probably destined to extend until well into 2021. But there is no need to settle for an outdated GPU, unless you find it at a bargain price.
EXTRA Component Price PROCESSOR Ryzen R7-5800X 2.9-4.8GHz 380,00 € HEAT SINK Noctua NH-D15 Chromax Black 100,00 € MOTHERBOARD MSI MAG Z490 TOMAHAWK 195,00 € DATA SHEET VIDEO ASUS
GeForce RTX 3070
DUAL 8GB € 620.00 RAM G.Skill Trident Z RGB 2x16GB DDR4 3600MHz CL16 € 180.00 POWER SUPPLY Corsair RM750X 80+ Gold € 135.00 HARD DISK Sabrent Rocket 1TB M.2 € 150.00 CASE NZXT H710 Mid Tower € 160.00 TOTAL € 1920.00