Steam, Autumn Sales: 10 games not to be missed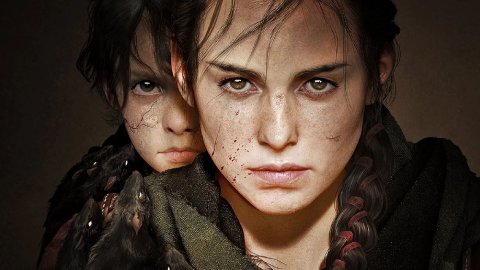 Steam, Autumn Sales
If
climate change makes
it more difficult to follow the natural flow of the seasons, Steam will take care of it with its sales to remind us from time to time in which part of the year we are. In this case, we are dealing with the Autumn Sales, which started on November 22nd and are destined to go on until November 29th, for a week full of discounts. We know it well: the backlog is overwhelming, the Christmas gifts are looming and the bills leave no way out, but the Steam balances are irresistible temptations for any player worthy of the name, so
it will be
very difficult to pass these days unscathed without falling into shopping compulsive.
In case you don't have precise ideas on the titles to buy, let's therefore try to make a quick overview of 10 games not
to be missed in
the Autumn Steam Sales, obviously bearing in mind that it is only a list very partial and narrow of the possible choices. The selection derives from some criteria taken into consideration: a range of game genres as varied as possible and then an eye to prices and above all to the discount percentage applied at this juncture, which can make the proposed opportunity more or less rare .
Stray
Stray, one of the splendid cyberpunk panoramas of the game Let's start immediately with an almost provocative title, given how much it has been discussed recently. Stray is an adventure centered around a stray cat, who finds himself wandering a decaying cyberpunk city in search of a safe place while investigating an ancient mystery. The first work of the small French team BlueTwelve Studio, the game amazed everyone for the technical refinement and the style adopted for the design, achieving a success that might even seem disproportionate. It is being discussed recently precisely because the title was included among the nominees for Game of the Year at The Game Awards 2022 and also won the award for best PlayStation game at the Golden Joystick Awards, which is rather bizarre considering the style and genre of belonging, being a sort of stealth adventure focused above all on narration and atmosphere. In short, if in addition to discussing it you also want to know more precisely what this Stray is, the Steam sales offer the right opportunity.
Link: Stray on Steam
Cyberpunk 2077
Cyberpunk 2077: an image of Night City Neither new nor unknown, Cyberpunk 2077 may now seem almost a trivial choice but, in fact, there
has never been
a better time to embark on the fabulous Night City created by CD Projekt RED . After all the updates received over the course of two years and with the new Phantom Liberty expansion expected to arrive in 2023, the game is experiencing an extraordinary period of form, thanks also to the push provided by the excellent Netflix animated series, Cyberpunk: Edgerunners. At 29.99 euros it is not exactly an extraordinary offer, given that it has dropped even lower especially in its moments of greatest crisis, but given the recent relaunch it could be some time before you find it again at a bargain price. In any case, beyond the big technical troubles it has been through and with all the bad that can be said about certain nebulous practices adopted in terms of communication and presentation, Cyberpunk 2077 remains an extraordinary experience, which has in the representation of Night City the central and inimitable nucleus.
Link: Cyberpunk 2077 on Steam
Monster Hunter Rise
Monster Hunter Rise: clash with one of the gigantic creatures in the game Capcom's millionaire phenomenon seems to have found a haven safe on PC, having transitioned from console to console recently stabilizing on
Nintendo
platforms. Monster Hunter Rise arrived this year on the Windows platform, after having garnered widespread acclaim on Nintendo Switch, bringing a new hunting season to these parts as well. Within the autumn sales it is an opportunity not to be missed, in case you want an experience a bit out of the standards of western action RPGs: the Capcom series is essentially based on combat and on the management of the character's equipment, all aimed at killing increasingly ferocious and gigantic creatures. It is essentially a separate sub-genre, which then also generated a line of imitators: for newbies it may take some time to get into its mechanics, but it is a game capable of capturing you in its coils and not giving up easily, providing a truly must-try experience.
Link: Monster Hunter Rise on Steam
Red Dead Redemption 2
The western landscapes of Red Dead Redemption 2 Choice this is extremely simple, being one of the best games of the last generation, technically still unbeaten in many respects. Red Dead Redemption 2 is one of the most impressive open world experiences you can try, thanks to the refined technical realization by Rockstar Games but also for the subject represented, or that wild west with a strongly cinematic slant that is truly a pleasure even just from contemplate on the screen. After over 70 million copies sold it is perhaps more difficult to find those who have not played it than the other way around, but if you have not yet taken your trip in the company of Arthur Morgan then this is an opportunity to fix it. At just under 20 euros, the purchase is practically obligatory, because whether you like the gameplay or not, Red Dead Redemption 2 is an experience that transcends the classic video game, becoming a sort of digital journey into the old and wild west, meticulously reconstructed .
Link: Red Dead Redemption 2 on Steam
Marvel's Spider-Man Remastered
Up until a while ago it seemed impossible to see a PlayStation first party on PC, much less a popular icon like Marvel's Spider-Man , which has now become an integral part of
Sony
's exclusive pantheon, but times have changed, as we well know. The arrival of Spider-Man on the Windows platform has an important historical and symbolic meaning, as it is a fundamental icon for the PlayStation world, now also available through Steam and with all the technical annexes of a modern and "remastered" PC version , as they say. Insomniac Games' third-person action is a title that falls precisely within the team's canons, focusing on the spectacularity of the action, on the cinematic cut and on the general dynamism within an extremely open setting. But beyond all, Marvel's Spider-Man Remastered is also a fun game and above all manages to remain extremely faithful to the fundamental subject: convincingly put ourselves in the shoes of the friendly neighborhood spider-man.
Link : Marvel's Spider-Man Remastered on Steam
Not a huge discount, but 20% off A Plague Tale: Requiem , one of
the most important
games among those released in this glimpse of autumn, it represents an interesting opportunity to be exploited. On the other hand, Asobo's new title competes for the title of Game of the Year and is certainly one of the most interesting productions of this period, still very recent having been on the market for a month, therefore this represents its first official price reduction.
The new story of Amicia and Hugo is even more exciting and poignant than the one seen in the first chapter, with a pressing narrative and even more advanced gameplay than the previous one, while remaining linked to the previously seen action-stealth structure with its limitations and strengths.
Even technically it is a certain show: A Plague Tale: Requiem is to all intents and purposes a game designed for the new generation of consoles and this is also clearly visible on PC, provided you have the right configuration hardware.
Link: A Plague Tale: Requiem on Steam
Sekiro: Shadows Die Twice
Sekiro: Shadows Die Twice, a spectacular clash in the game It's probably still too much soon to see a discount on Elden Ring, considering the demand that still characterizes it, but if you want a FromSoftware title at a reduced price, then Sekiro: Shadows Die Twice is the right choice. Moreover, it is one of the titles that interpret the "soulslike" formula in the most original way, set in a decidedly different and peculiar world such as feudal Japan, between historical reconstruction and mythology. The main ingredients remain the technical and deep combat system and the ever-present highly selective level of challenge, i.e. the elements that have brought the particular style of the Japanese team to success in the world, but in this case the progression system is different, while the gameplay remains closer to that of an action complex than a real RPG. Having said that, Sekiro: Shadows Die Twice is perhaps the most strongly featured and peculiar game among FromSoftware's productions of its kind, staging the strange and fascinating adventures of Sekiro in the Sengoku era.
Link : Sekiro: Shadows Die Twice on Steam
FIFA 23
FIFA 23, an overview of one of the stadiums in the game A rather trivial choice, we agree, but always very spot on: FIFA 23 is found discounted at -40% on the original price, and although the cost is always quite high, it is still one of the most coveted and popular games in the entire videogame scene. What makes the game even more attractive at the moment is the launch of the official simulation of the FIFA World Cup in Qatar with FIFA World Cup 2022, a real game within the game for the EA title. Inside we find the official reproduction of the championship currently underway in Qatar, with all the exclusive licenses on the competition in question, to further embellish the
football
game and make it a particularly appropriate purchase in this specific period. Adding the coincidence of the discount to this feature, this could be the ideal time to buy your copy of FIFA 23.
Link: FIFA 23 on Steam
Sea of ​​Thieves< /h2> Sea of ​​Thieves, an image from the Rare game Years go by, almost five years now, but Sea of ​​Thieves remains stable among the recommendations for PC purchases, especially when it faces a substantial discount like these days. Right around the same time, Rare officially launched Season 8 of the game, confirming a long-lasting and intense support for this game that demonstrates how live services can work remarkably well when there is genuine enthusiasm behind the project from the of the developers. It is the multiplayer par excellence, given that the gameplay mechanics are structured precisely to be enjoyed to the fullest in cooperation, but it is the whole game world that stimulates you to build and consolidate a crew of buccaneers ready for anything to collect gold and have another story to tell over a mug of grog. Among the new additions is now a new mechanic that simplifies entry into PvP for the most intrepid corsairs, but countless additions have been made over the years to the fascinating base of the pirate simulation of Sea of ​​Thieves.

Link: Sea of ​​Thieves on Steam

Persona 5 Royal Persona 5 Royal, a moment of dialogue in the game Another choice that we would not have expected to put in a selection of PC games to buy but which turns out to be among the most sought-after titles of Steam users, Persona 5 Royal has received a substantial discount and which makes it very interesting, if we also consider the fact that it has only been out for a month. Also in this case it is a console matrix game, which remained for a long time as an exclusive PlayStation and finally opened up to other platforms as well, following the inscrutable designs of Atlus. Persona 5 Royal is, quite simply, the best version of one of the best JRPGs available on the market, able to captivate for a long time with its particular story that blends realistic and contemporary elements with a post-modern fantasy that has a lot to do with the world of anime for boys, but able to speak a little to everyone thanks also to the fact that it touches on remarkably profound themes. In case you feel ready for a Japanese RPG of considerable extent, feel free to start wearing the onesie of the ghost thieves.

Link: Persona 5 Royal on Steam

Have you noticed any errors?