Steam Deck: Valve's best console/PC accessory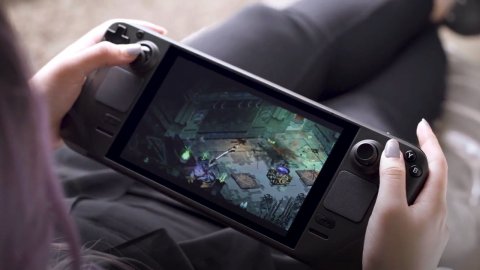 Steam Deck
Steam Deck has been around for some time now and its success is undeniable. The small console / portable PC is extremely popular with gamers all over the world and Valve's sales charts clearly show it.
Steam Deck is perfect
for playing both portable and connected to a screen, like a kind of
Nintendo
Switch with slightly more powerful hardware. The gaming experience is excellent, but there is always a way to improve it, with a series of accessories designed for Steam Deck.
We are talking, for example, of SD cards to expand the memory, but also of simple protective films for the screen, without forgetting accessories such as power banks and peripherals useful for playing with Steam Deck in various formats and ways.
In this article of ours we therefore want to give you some ideas on which accessories you could use to take full advantage of your Steam Deck in every situation.
Protective case
Let's start with the most common and important accessory for many: a protective case for the Steam Deck. This technological gem is solid, but it's also expensive and it's better not to test its resistance, especially if you plan to carry it around to play at any free time wherever you are.