The next Nintendo console: let's think about features and release date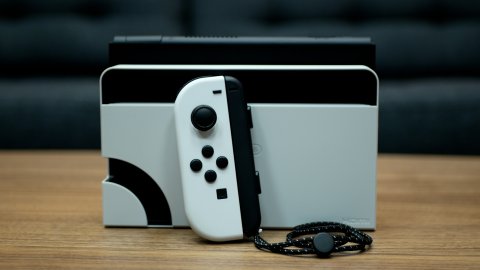 The next Nintendo console
Nintendo
Switch could become the best-selling console in history (a rare achievement, who knows when someone else will have the chance again), and it is certainly destined to become the longest-lived Nintendo - modern - platform ... limited to the home market. SNES lasted just under six years, N64 five years, GameCube five, Wii six. NES reached seven years, while Switch will turn six in March 2023, and at least equal the duration of the first Nintendo console: because this is precisely the hypothetical date closest to the next system, namely
the end of
2023. Which still seems like a optimistic assumption, you were eager to leap into the next generation. If Furukawa's words were true, and if Switch were really just over half of its life cycle, at that point it could even undermine the Game Boy record, which was on the market - counting the various editions, including Game Boy Color - for twelve years. This seems to us an exaggerated hypothesis, however it is not impossible that the successor to the Nintendo Switch is still far away. Let's think together about the possible prospects.
The declarations
What will be special about the successor to the Nintendo Switch? Until the last conference with shareholders, Nintendo had always reiterated how much the concentration was totally aimed at the current platform and the desire to export its brands to other media. This has long been the standard answer to questions about Nintendo's next console, ever since the Switch started seeing the "standard" five-year milestone in the market. As already written, Furukawa has often stated that the Switch would last longer than the average of previous consoles.
Only in the last conference with shareholders, things started to change, albeit almost imperceptibly. Shigeru Miyamoto, when asked about backwards compatibility, explained that in the past it wasn't always possible to fully embrace it, especially due to the hardware differences between one generation and another; without anyone having asked him, he added that in the future Nintendo will continue to focus on hardware and software integration, a synergy that makes the company unique.
Shinya Takahashi, another developer member of the board of directors, and responsible for the entire software area, explained that Nintendo is not yet ready to release details on the next platform. A statement that might seem in line with those of the recent past, which is instead very different. Because he did not reiterate that Nintendo is fully focused on Switch: indeed, he said that they are not ready to talk about his successor. This means that work on the next system has most likely begun. He too added, giving us a small hint, that Nintendo will continue to focus on hardware and software integration. What does it mean? It means that the successor to Nintendo Switch will have "something" in particular, capable of making it unique. Like Wii U it had the tablet more than Wii, like 3DS it had stereoscopic 3D in addition to the two screens. It will hardly be a simple more powerful Switch, then.
The most difficult transition
Nintendo Switch OLED, the most recent version of the console If you think about it, even the Switch had unpredictable peculiarities. Shortly before the presentation, between rumors, leaks and declarations, it was quite clear that it would be a hybrid console, both fixed and portable: Nintendo has long defined it as "from home", but only for the facade (if it went wrong ... ). The identity of Switch therefore, shortly before it was revealed to the public, was clear to most critics (and fans). What no one could sensibly predict, lay in the tabletop mode…and the Joy-Cons. Not only were the controllers malleable and movable here and there, but they contained motion sensors. The table mode, as already mentioned, was not expected by anyone. And Nintendo has invested a lot in this: without motion sensors, and without the possibility of using them individually, Switch would have had a lower cost. In the end it went well, but we don't know, and it's not quantifiable, how much success depended on the addition of these features. It seems to us that the fulcrum of Nintendo Switch lies above all in the possibility of playing both
on TV and
in pocket mode, and on the unified catalog, which has finally concentrated all the efforts of the internal teams on a single system.
That what we wanted you to understand with this preamble, is that " Switch 2 " will probably have some features that, at the moment, we cannot predict. In full style Nintendo will not limit itself to progress in the direction taken, but will add a "something" that nobody knows at the moment. In Kyoto they know very well how complex this generational leap is. So was Switch's, because Nintendo couldn't afford another flop; but there the company was ready to sacrifice everything in order to achieve success, and in fact the 2015 and 2016 Wii U were nothing short of releases. Nintendo went the extra mile to create a fantastic first year of the Switch, and they succeeded; at present, on the contrary, it cannot afford to abandon everything to project itself into the future. At the same time, the generational leap will have to be managed with care: as is now customary, the platform is unique. Failure cannot be contemplated. Nintendo - as recently stated - is aware of the situation, and will do everything possible to avoid a "Wii U effect".
Wii U: Nintendo is aware that it can teach you a lot about what "not" to do Avoid an " effect Wii U ", however, is more complicated than it seems. Nintendo
has never been
able to completely migrate its user base as
Sony
manages to do. SNES sold less than NES. Wii U much, much (much) less than Wii. 3DS less than DS. They have always been better at inventing new brands than at perpetuating the previous ones: see Wii, see Switch, see DS. Furthermore, Nintendo has never used sequential numbers for its platforms: this transition is too important, and in this sense it could represent a first time. No one would be surprised, we believe, if the name "Switch 2" were used this time... even considering the communication difficulties related to Wii U (and 3DS), which many hadn't really understood was a new platform.
This new system is likely to be quite a long way off, for various reasons. One: Switch still outsells, Nintendo is in no rush to change. Two: the problems relating to the procurement of raw materials. It is not known when the situation will unblock itself, but it is certainly not an ideal time to launch a new console, not to mention the macroeconomic conditions, on which we prefer not to dare to predict. Three, the games. The portability, the Joy-Con, the atypical nature of the system are fine... but the success of the Switch was determined by the games. Unlike Sony, which has a relationship of total trust with its users, willing to buy sight unseen knowing that in the future the quantity (and quality) they are used to will arrive, Nintendo needs a great launch. Replicating the 2017 is practically impossible, but they have to try. And to try, you need a lot of games. Many internal teams have launched in 2022, and others will launch in 2023, what - in all likelihood - will be their last game on the Switch. The Splatoon team is set to work on the next platform (while running Splatoon 3), the Mario Kart team may already be doing that. However, Zelda needs at least four to five years of development, and will be released on Switch this May. Mario will hardly reappear on the Nintendo hybrid, before the curtain falls on the latter. Monolith Soft takes 3/4 years to create a work, and it is certainly not a certainty (on a commercial level). In short, imagining a launch before 2025 seems really difficult to us. What would you come out with first, if any? One could speculate Mario Kart 9 and Metroid Prime 4 (on both the Switch and the successor), and a collection of Breath of the Wild + Tears of the Kingdom . But precisely, as 2017 teaches, constancy is needed; as Iwata argued, "the first year is critical to a console's reputation." We are still a long way from "Switch 2", but work has certainly begun. Will Nintendo try a tear, knowing full well how risky it is, or a smooth transition, which has often failed in the past?
Have you noticed any mistakes?