Pokémon, sunnyrayyxo's Misty cosplay is technically better than Scarlet and Violet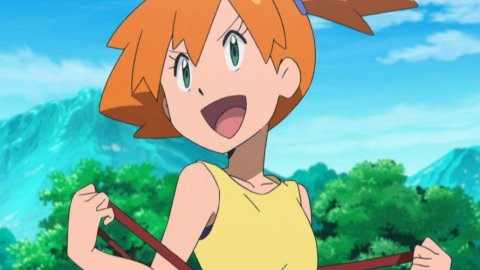 Pokémon
With the release of Pokémon
Scarlet and Violet
, what could be better than a new Pokémon-themed cosplay to celebrate? Also because sunnyrayyxo's Misty is definitely better, from a technical point of view, than Game Freak's latest work, which is causing a lot of discussion from this point of view.
As you can see, sunnyrayyxo has solved all the graphic problems of the game, with Misty who is decidedly next-gen in her version, thanks to a very high polygon count, high resolution textures and the lack of bugs or graphic glitches.
The setting of the photo is not of great impact, but the very cold colors help to highlight the cosplayer, in particular her red hair which stands out from all the rest. In short, a great work that undoubtedly recalls the original Misty and her joy.
Misty
is one of
the most beloved
female characters in
the Pokémon series. She is the Gym Leader of the Cerulean City Gym, the one who gives the Cascade Badge
to those who
can beat her. She specializes in water-type Pokémon, she is a great friend of Ash Ketchum, who
has just become
the Pokémon world champion.
Have you noticed any mistakes?