How To Make Your Matchday Ticket Money Online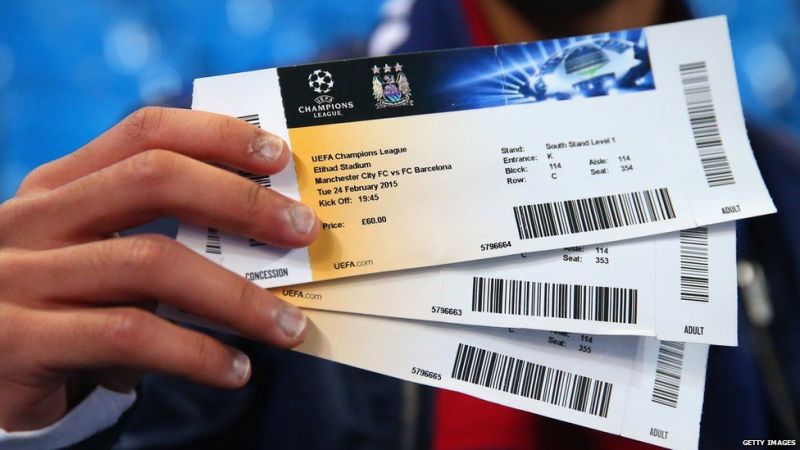 The cost of going to see your team play at three o'clock on a Saturday has been creeping up every year. It does not seem to matter which league your team plays in, or how well developed the stadium is, the price of admission to the match is getting more expensive.


Finding the extra cash is getting harder and harder each season. Do not worry though, there are plenty of ways you can make some extra money for the match with just a few clicks of a mouse. Here is how anyone can earn some cash for a matchday ticket without having to leave their home.


Use Swagbucks to Make a Bit of Extra Cash
This app is one of the most popular ways in the country to make a little bit of extra cash online. There are lots of different things you can do to earn points you can exchange for cash or vouchers.


Completing surveys can earn you money on lots of websites but on Swagbucks it is much quicker and easier to do allowing you to make some cash fast. You can also earn money when you shop online through the app, often claiming discounts along the way saving you money as you earn.


One of the most popular ways to earn money on the app is to download and play games. You will sometimes earn credits simply by downloading the game to your device, and then earn more as you play. There are a lot of top games to play too, like Angry Birds and Trivial Pursuits.


You can earn a decent amount of cash from apps like this or from betting on gambling apps, and put your earnings and winnings towards paying for your matchday ticket. You may even make enough to pay for the entire day out and even a new shirt to start the season with.


Start Selling on eBay
Every day millions of people make millions of pounds from selling unwanted items on eBay, and you can join them. Have a quick search through your old stuff and you might find you are sitting on a goldmine.


If you have some old matchdayprogrammes and football memorabilia, then you are in luck. These items can go for a lot of money online. Football fans in foreign countries will often pay big bucks for a piece of their club that they can keep at home.


Vintage football shirts can command huge prices, especially if it is an iconic design that fans remember well. Dig out a few old shirts from the back of your wardrobe and you could make enough to pay for tickets to plenty of games.


You do not have to sell football-related items, anything and everything goes on eBay. If you get really good at selling online, you can turn it into a small business or a permanent side hustle. Dropshipping is a new technique that many sellers use to supply thousands of products to buyers online, without having to worry about deliveries or packing up orders.


Make Money When You Shop
More and more of our shopping is done online. You can buy just about anything on a website, including your family's weekly grocery shopping. There are simply loads of apps and browser plugins you can use to save money as you spend and to earn cashback on your purchases.


Honey is a popular money-saving app. It monitors your shopping baskets as you buy things online and searches for vouchers and discounts you can use to cut down on costs. This can help put a bit of extra cash in your pocket to spend on matchday.


There is a consumer tracking app called Ipsos inCompass that is a quick way to make a little easy money. The app runs in the background on your phone and monitors your internet browsing and online shopping purchases, as well as other information about how you use yourphone and your location.


This data is kept confidential and anonymous and is used by companies to design their marketing strategies and find out more about the public's spending habits. You can get £20 just for signing up and installing the app, and another £10 a month for running the app and letting it monitor your data. That could be £140 in a year for nothing. This could be money off a season ticket, not just a single match.


Become a Mystery Shopper
There is a consistent demand for mystery shoppers, retailers are always looking for people to shop at their online and high street stores and tell them about the experience.


This is a great bit of quality control for these massive retailers as they can check up on specific stores or departments and make sure they are maintaining their customer service standards. Mystery shopping can be quite a good earner too, with some secret shoppers earning around £2000 a year in extra cash plus some free products.


There are many mystery shopping sites you can join online, why stop at one? You could have a weekend full of shopping assignments and make a little extra money with some retail therapy. There are a few hoops to jump through before you start shopping.


Most mystery shoppers have to complete a few tests before they can begin. These are often spelling and grammar tests and sometimes you will have to solve a few math problems before you join. It will only take a few minutes and they are not very hard. The companies want to make sure you can file a written report after your shopping trips, and that you can follow the instructions they send to you.
Trying only one or two of these online money-making schemes should help you earn enough for a ticket to the match. If you stick at it and hustle hard you could even generate enough extra funds to buy yourself a season ticket next year.


Give these a try and you will soon be putting on your shirt, grabbing your scarf, and getting yourself to the match on Saturday.