Games with Gold, June 2022: from Relicta to Torchlight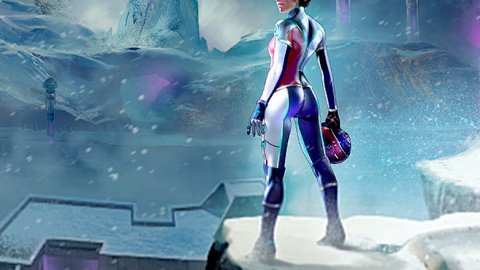 Games with Gold, June 2022
We arrived
in July 2022
and it is time to take a look also at the Games with Gold of the month, which between one thing and another continue undaunted in their path once again, with an offer that, if nothing else, leads us to discover some games perhaps not very well known but which can represent interesting surprises. Also in this case these are two games from the
Xbox
One era and two playable in backward compatibility, deriving from the Xbox 360 catalog, with choices that prove to be peculiar, given that these are not too well known games in large part, done exception for Torchlight.
In any case, there is no shortage of elements of interest also on this occasion, including genres, styles and particularly varied atmospheres and some ideas that are worth trying to explore,
if you are
not already done previously. Considering that the month of announcements and news, or June, has now passed without particular reflections in the organization of services and despite the big changes that have occurred on this front by the competition, we can say that Xbox Live Gold is destined to remain at its place without major breakthroughs in the near future.
Beasts of Maravilla Island - From 1 to 31 July
Beasts of Maravilla Island, a screenshot We are entering the height of summer and it can be the ideal time to dedicate yourself to exploring strange and fascinating virtual worlds, with Beasts of Maravilla Island being an ideal choice in this sense. It is a 3D adventure in which you play the role of a young naturalist photographer, who finds herself exploring the magical ecosystems of Maravilla Island to discover its extraordinary creatures and be able to photograph them. The gameplay is based precisely on these elements: the exploration of the wonderful natural environments of the island and the photography of the strange creatures that we can find in these bizarre fantastic biomes, trying in this way to restore humanity's faith in magic and thus strengthen the powers of Maravilla Island. In order to take the best photos it will be necessary to reach inaccessible places and also learn to understand the behavior of creatures, in order to immortalize them in their most significant moments. Between escapism in fantastic worlds and attention to nature, Beasts of Maravilla Island is a game that also conceals educational intentions, as well as representing a very special experience.
Relicta - From July 16 to August 15
Relicta, one of the various scenarios of the game First-person puzzle games often turn out to be brilliant games, as evidenced by illustrious examples such as Portal, The Talos Principle, The Witness and the like, so there is always a natural curiosity towards this type of securities. Relicta falls fully within the definition and also turns out to be a well-constructed puzzle, so it could be one of the titles to keep an eye on in this new batch of Games with Gold. As a scientist, we find ourselves having to explore an abandoned lunar station, solving physics-based puzzles with implications related to gravity and magnetism. The challenges are constant and creative, forcing you to think even outside the box but always following with a certain rigor the rules of physics and its universal laws, with the possibility, moreover, to choose your own path between a search for the most immediate exit from the base. abandoned or a more in-depth exploration of the structure, which may allow you to put together various clues and also discover some important secrets related to the orbital politics of the 22nd century. If you're in the mood for a brain challenge, Relicta is definitely a game to download and try this month.
Thrillville: Off the Tracks - July 1st to 15th
Thrillville: Off Binari, a roller coaster in pictures Among the relics of the past that Games with Gold is used to propose, this month we are dealing with Thrillville: Off the Track, originally released in 2007 on Xbox 360, developed by Frontier and published by the late LucasArts. It cannot be said that the 15 years that have passed since its original release do not feel on its shoulders, but it remains a game with a historical flavor, which moreover shows the origins of the long line of Frontier on simulations / management of theme parks, with this sequel to the old Thrillville which already showed some ambition on the part of the British team. The game has a dual nature, allowing you to build playgrounds with a certain creative freedom but also to directly experience the various pastimes present within them by taking part in various mini-games that make up the hybrid gameplay. There are a large amount of attractions and roller coasters to build and manage in Thrillville: Off the Tracks, various environments
with which to
characterize the theme park and 34 mini-games to take an active part in not forgetting a little action, therefore there are really many things to do. It is now a somewhat dated game, but as a historical curiosity it certainly has its value.
Torchlight - From July 16th to 31st
Torchlight, a screenshot Surely
the most famous
game of this sent by Games with Gold, Torchlight needs very few introductions and it is probably also difficult that it has not already been played before, but in case you are particularly young or if you have not had the opportunity to deepen it in the past, this is an excellent opportunity to take part in this cool Diablo-style hack and slash action RPG. Originally released in 2009 on PC and later on various consoles, the game was created by Runic Games, a new team founded by several ex-
Blizzard
who had dealt with the development of the Diablo series, and the curriculum of the developers emerges clearly. Also in this case it is a matter of choosing a hero among three fighters with different appearance and characteristics and launching into the exploration of a single dungeon composed of several progressive levels, built with a mixed technique between manual modeling of graphic elements and random generation, in in order to always offer new challenges. The engine of Torchlight's action is the precious Ember found in the mines to be explored, but also the increasingly rich loot that awaits in the maze of the mines, in a system clearly similar to Diablo but also with some peculiar characteristics such as the presence of the pet and the "retirement" system of the characters.
Have you noticed any errors?