Call of Duty: Modern Warfare 2 and the 2024 game emerge in a huge leak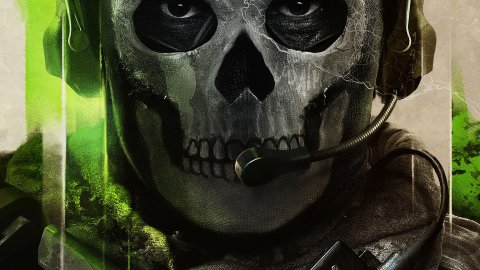 Call of Duty
Call of Duty
:
Modern Warfare 2
and what
appears to be
Treyarch's 2024 Call of Duty were the subject of a huge leak that led to a series of images and information leaked online, reported by the RealityUK dataminer group.
The leak originated from the alpha of Call of Duty: Warzone Mobile, which apparently contains files and images that come from the two major chapters in question. Some map images can be seen in the Orange Man tweets below, although it is unclear how long these will remain active, given the presence of clearly "top secret" material for Activision
Blizzard
.
The images refer to various new maps such as the one called "Grand Prix", which appears to have to do with a Formula One circuit, Oilfield, Museum, Saba, Hydro, Fishtown, Sira, Stealth and others .
Stealth and Village even come from Treyarch's next Call of Duty, which is the one that should come out in 2024 and which is currently in development at the team, which could have something to do with the Black sub-series Ops.
Various other details have also emerged from this leak, which concern different features of Call of Duty: Modern Warfare 2, in particular:
Weapons - Assault rifles akilo, kilo53, kilo74, kilo105, mcharlie, mcbravo, M4, scharlie, schotel, falpha, fecho, Aug, STG A3; Snipers / Marksman Rifle type LM-S, sa700, AX-50; SMG Lachmann Sub, alpha57, beta, victor, aviktor, PSDW 50, mpapax, Sakin 9, LMP; Shotgun model Bryson 800, mike1014, mkviktor, Lockwood 725; LMG RAAL, ahotel, foxtrot, Bruen MK9, ngolf7, rkilo, mkilo3, kilo21; pistole X12, Revive Pistol, .50 GS, papa220, siwhiskeyLaunchers: mike203, RPG7, PILA, JOKR, Strela-P Perks: Amped, engineer, restock, ghost, high alert, overkill, battle hardened, kill chain, scavenger, shrapnel, cold-blooded, pitcher, e xtra tactical, focus, hustle up, tune up Killstreak: "circle peek", counter UAV, cluster strike Maps: Action_park, agentperf, ancient, backstab, catedral, climb, cruce, davos, dogtown,
esports
gym, exhume, favela, firing range, floating bay, grandprix, killhouse, lighthouse, luxury, mountain town, narcos, oilfield, ridge, runner, saba, salvage, tokyo, yellowcastle, Hydro, Museum, Swap Meet, Fishtown, farm
More information has also come out about Call of Duty: Modern Warfare 2's DMZ mode, scheduled for Q1 2023. This focuses on another set of maps, namely Fortress, Hydro (apt, storage, cludedrop), Quarry (control, office, storage), Resort, Trapper ?, "gas_station", "uav_tower", "train", "sam_site ", involves the use of various vehicles such as RHIB (a boat), 1996 SUV (an SUV), JLTV (a kind of truck).
Source Have you noticed any errors?
---
Images from 2024 Call of Duty and Modern Warfare 2 reportedly leak online
Concept art of the upcoming 2024 Call of Duty game and Modern Warfare 2 have allegedly leaked online.
As spotted by ResetEra, Twitter user @RealiityUK - although they've had other accounts taken offline by DMCA strikes - shared the images over the weekend, posting a full thread of what seem to be loading screens from the shooter which they say were discovered in Warzone Mobile test files.
If true, they show that the multiplayer upcoming maps from Modern Warfare 2 will include a Grand Prix, an oil field, and a museum, as well as others called Codename: SABA, and Hydro.
Call of Duty: Modern Warfare 2 - World Gameplay Reveal Trailer.
Other map locations without images are seemingly named Esports Gym, Exhume, Fallout, Favela - from 2009's Modern Warfare 2, perhaps? - Firing Range, Floating Bay, Killhouse, Lighthouse, Luxury, Mountain Town, and Narcos.
The user also shared two screenshots reportedly taken from 'Treyarch's next game HAHAHA', too: one called Stealth - it features flames, a familiar-looking aircraft, and a toppled US flag - and another called Pillage, which looks like it could be a very fancy place indeed were it not for the giant hole in the wall.
'Unfortunately, not every map has a loading screen at this time. So, I will post them when they get added,' the Twitterer explained. 'There's still more to come though, just not as much as expected.'
As part of its ongoing war against cheaters, the team behind Call of Duty's server-side and kernel-level anti-cheat solution, known as Ricochet, has unveiled a new mitigation technique that takes a player's weapons (and fists) away when the system identifies them as a cheater.
Damage Shield, Richochet's first major mitigation technique, essentially works by turning on God Mode for all legitimate players when a cheater is detected in-match. Cloaking, meanwhile, makes it impossible for detected cheaters to see opponents and bullets, or even hear sounds.
Activision's flagship battle royale Warzone recently became even wackier than usual with an appearance of The Terminator. Season four of Warzone gives you the option to play as the orginal T-800 or its succesor, the T-1000.