LittleBigPlanet: The 5 craziest levels created by the community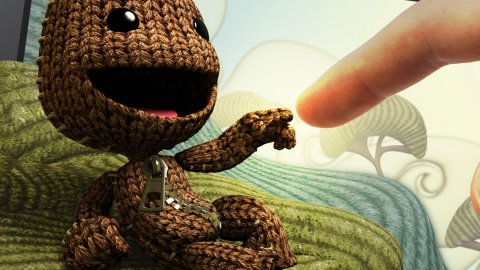 LittleBigPlanet
Sooner or later it had to happen: LittleBigPlanet leaves us.
Calm down guys, easy with funeral posters and floral wreaths: the Media Molecule saga certainly does not die, but
Sony
's decision to permanently close the servers on
Playstation
3 and PSVita have a bit of the flavor of the end of an era. After all, it is on
PS3
that Sackboy exhibited his first, irreverent tongues and, although the online service is still standing on PS4, Sony's announcement can only cause us an understandable surge of melancholy. br>
So we decided to create a special ranking. The one of the best chapters of the series? Naaa. The physics of the objects, the customization, the irony ... ok all beautiful, but what has always been the real strength of LittleBigPlanet? That's right: the community. We have collected five of the craziest levels of Little Big Planet created by users, five unmissable flashes of genius resulting from evenings based on psychotropic substances and peperonata, let's imagine.
Someone blow the checkpoint gong then: we're about to begin.
5. Resident Sack by phantommordicai
Resident Sack is a real bow to the horror saga par excellence: Resident Evil The examples of levels inspired by other
video games are
wasted in
the history of
LittleBigPlanet, yet Resident Sack has something very special: it's a first-person shooter in all respects. A homage to the Resident Evil saga right from the name, this creation is as original as it is fun, and sees Sackboy play a Leon Kennedy busy blowing up zombies awakened by a likeable Albert Wesker like never before.
Shoot, reload and even a bomb button - this stage has everything a shooter lover could want. The secrets of Umbrella are dark and impenetrable but we have decided to reveal a really uncomfortable one: Resident Sack is more satisfying than many other FPS that we have ever played, guaranteed.
4. Ultimate Pinball Challenge by urbandevill
It won't be a real pinball machine but Ultimate Pinball Challenge awakens a lot of memories in us Ultimate Pinball Challenge is perhaps the idea that manages to give us the right measure of the users' imagination and the boundless potential of the level editor . The tools at our disposal let us think about the opportunity to design a pinball machine within LittleBigPlanet and instead here it is.
Rudimental? Yes. Poor? Perhaps. The fact is that this invention is a singular demonstration of lateral thinking and desire to experiment, capable even of appeasing for a moment that bit of nostalgia for our pocket money mercilessly drained by the real arcade pinball machines.
It is true: there is no possibility to send him on tilt with a well-aimed punch without being seen by the bartender, but come on, you can't have everything.
3. Gp Pac-Man Maze by abstractsimian
Even if with some limitations, GP Pac-Man Maze does its duty well: entertain A hungry yellow creature, dots to devour inside a maze and a handful of ghosts wandering menacing ready to ruin our plans. All of this is obviously Pac-man ... but it can also be LittleBigPlanet! Don't believe it? So look at Gp Pacman Maze and then you'll agree with us.
Of course, the editor's inadequate resources complicate fidelity to the Namco masterpiece, but if for you "Those who are satisfied, enjoy", then you won't be able not wanting to shake hands with the creator of this madness. The jet-pack allows you to move along the corridors of the maze in search of the bubbles to collect (all of them, if we want to finish the level ... exactly like in Pac-Man!), While the ghosts have a reduced range of movement and do not represent never a real danger.
But, apart from that, the feeling is there, and before starting you almost want to slip a two-hundred lire coin into the disc compartment of the console. Good times.
2. Little Big Calculator by Upsilandre
Little Big Calculator is a monstrous showdown Let's enter the "style exercises designed by people with problems" area and do it with Little Big Calculator. Fun, challenge, level design ... here, you will not find any of this in this level, but only a healthy dose of madness and a dedication to the purpose to the limit of discomfort.
The level consists of five levers that our Sackboy can pull to make the digits appear on the four connected displays, and by a button in charge of providing us with the result of the arithmetic operation we have chosen to perform. "In short, a simple calculator, where is the peculiarity?", You say. The peculiarity lies in the mechanism that regulates everything, visible once the jet-pack is inserted and take-off has begun. An intricate network of cables and floating switches reproduced in a meticulous way, which represents the heart of the calculation tool allowing it to function.
It
will not be
a game level in its classic meaning but Little Big Calculator is undoubtedly one impressive display of technique and self-denial.
And of time to waste, of course.
1. To Zanarkand 1.0 by Kirathian
A mix of genius and simplicity: this is To Zanarkand 1.0 Among all the levels of LittleBigPlanet that allow you to make music, the choice could only fall on To Zanarkand 1.0.
In addition to the merit of playing on the nostalgia factor allowing us to perform the unforgettable song taken from
Final Fantasy X
, this level has that of having generated a flood of emulators and reproductions, becoming in fact one of the most imitated found ever by the community. The mechanism is elementary: Sackboy drags a block from left to right, and when this is superimposed on the sound effects placed in sequence, the notes of the master Nobuo Uematsu come to life, for a magical and surprising effect.
Non c 'it is a competition, there are no secrets or tests to overcome, there is really no activity, that is to say, playful: To Zanarkand 1.0 is a pure exhibition of flair, creativity and taste
in terms of
music.
Um, when a version with Pink Floyd?
And here we are at the end of the level ... er, of the list. And you? Have you ever published levels built thanks to the LittleBigPlanet editor? But above all: what are your favorites, the ones that you will never tire of playing and that should be added to our list?
Have you noticed any errors?