Halo Infinite: 343 Industries promises bans for racist chat comments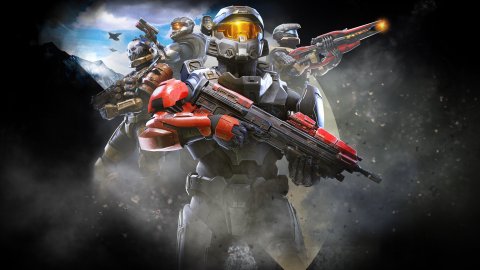 Halo Infinite
Brian Jarred, the community director of 343 Industries, spoke on social media stating that those who write racist comments in the Halo Infinite text chat will be sanctioned with a permanent ban, even in the beta, reaffirming the zero tolerance policy towards racism by the studio.
Jarred says "if you use racist comments in chat you will be banned. Technical preview or full game, it doesn't matter, we don't want similar attitudes in our game or in our community". The community director also added that Halo Infinite's text chat has a filter to block racist comments, but unfortunately some manage to get through anyway.
As for the offenses made through voice chat, Jarred invites players to use the tools made available by the
Xbox
consoles or the dedicated app, admitting that from this point of view the team can still improve . Also, as in virtually all voice-chat multiplayer titles, you can mute one or more players if you deem it necessary.
Toxic and racist attitudes are an evil that unfortunately plagues multiplayer video games in general. As shown by the study done by Newzoo and the Anti-Defamation League (ADL), in 2021 the cases of harassment and insulting gender and race have even increased.
Halo Infinite will be available starting December 8 f
or Xbox Series X
| S, Xbox One and PC. Like all
Microsoft
first party games, it will be available in the
Xbox Game Pass
catalog at launch. The next beta will be open to everyone on Xbox, possibly even Steam.
Source Did you notice any errors?
---
High-End Halo Infinite Clothing And Fashion Line Announced, Includes Watch, Jacket, Bag, And Wallet
Microsoft already has a Halo merch store where you can buy t-shirts and other Halo-themed clothing, but if you're looking to spend even more money, Super Groupies has announced a collaboration with Microsoft for a high-end premium Halo fashion line to celebrate Halo Infinite and the 20th anniversary of the series.
Every item in the collection is 'uniquely inspired' by Master Chief, and this includes a watch, a jacket, a bag, and a wallet. Each item is made to order. Preorders open September 28 on the Super Groupies website and will be cut off once the company reaches its cap on what it can make. The jacket, backpack, and wallet are expected to ship in late February 2022, with the watch lined up for mid-March 2022.
Gallery
The chronograph watch costs $240 and uses the franchise's trademark olive green color scheme, featuring orange and black accents and the UNSC and 117 logos.
The green jacket ($230) features the UNSC and 117 logos, while the arm pocket has a zipper made of 'orange iridescent fabric' inspired by Master Chief's helmet visor. The hood is removable and has stitched motifs modeled after Master Chief's helmet.
'As expected, a half-ton armor was unrealistic, but this jacket will let you feel what it's like to be a heroic Spartan like the Master Chief,' reads a line from its description. 'As it's been redesigned for everyday use, please note that this product does not come with energy shielding.'
The $150 backpack, meanwhile, is also green and has 117 plastered on it and features numerous side pockets featuring zipper pulls modeled after a Halo ring. The shoulder straps has the UNSC logo embroidered on them.
The bifold wallet ($110) is designed to look like the texture of Master Chief's armor, and it features 117 printed on it. The UNSC logo is featured on the inside, and there are slots for four cards and a zippered compartment to keep your valuables safe.
Check out the images in the gallery above to get a closer look at all the new Halo items.
In other news, Halo Infinite's Big Team Battle beta test takes place this weekend. Unlike previous tests, you do not need to be a Halo Insider to get in--everyone is being invited.
GameSpot may get a commission from retail offers.